Paul O'Grady, presenter and drag icon Lily Savage, dies aged 67
Lorraine Kelly remembered him as "funny, fearless, brave, kind and wise".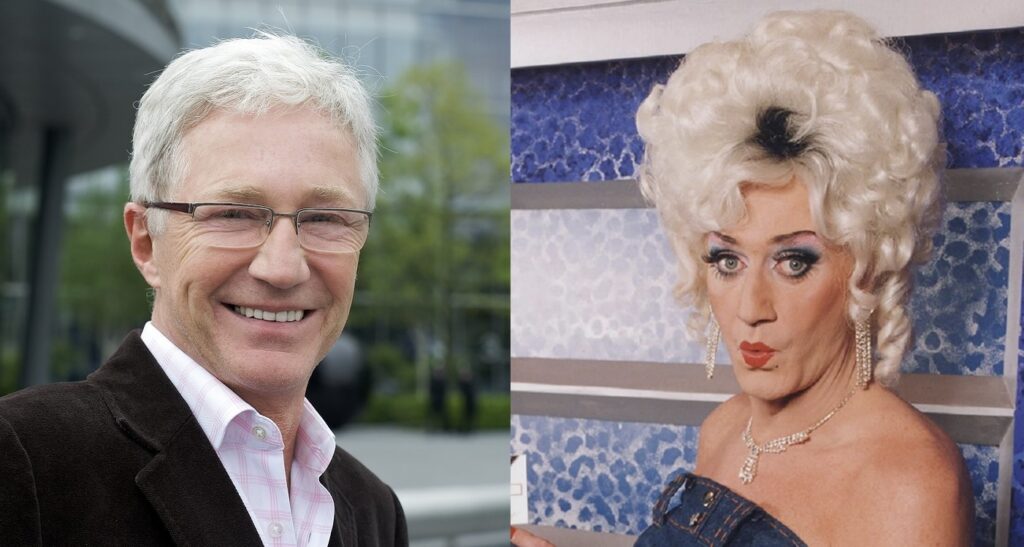 Paul O'Grady, the beloved TV presenter and comedian known for his drag act persona Lily Savage, has died aged 67.
A national treasure, O'Grady died "unexpectedly but peacefully" on Tuesday (28 March) evening his husband, Andre Portasio, confirmed.
Just days ago, O'Grady had finished touring the musical Annie, in which he played Miss Hannigan. He was set to resume the role in performances later this year.
With the announcement of O'Grady's passing, his husband released a touching statement.
"We ask, at this difficult time, that whilst you celebrate his life you also respect our privacy as we come to terms with this loss," Portasio shared.
"He will be greatly missed by his loved ones friends, family, animals and all those who enjoyed his humour, wit and compassion."
"I know that he would want me to thank you for all the love you have shown him over the years."
Cliff Joannou, Attitude Editor in Chief, shared: "Lily Savage was one of the first relatable examples of drag culture I ever saw on TV."
Joannou added that "O'Grady used his platform to do so much good, for the queer community and others."
"funny, fearless, brave, kind and wise"
"He showed me that you could be the most fabulous freak, and also have the greatest humanity."
"I had the pleasure of being in his company many times, sitting with him at the Attitude Awards, and sharing many laughs. He had such grace, wit and heart. Rest in power."
Additionally, Human rights campaigner Peter Tatchell shared that O'Grady was "a much admired campaigner for LGBT+ equality and animal rights."
Tatchell added: "Paul was planning to lead our forthcoming campaign for the police to apologise for their historic persecution of the LGBT+ community."
Fellow broadcaster Lorraine Kelly also called him "funny, fearless, brave, kind and wise".
"Will be sorely missed. A really special man," she added.
O'Grady was a formidable presence on British TV, he hosted Bafta-winning talkshow The Paul O'Grady Show, Blankety Blank, celebrity gameshow Paul O'Grady's Saturday Night Line Up and the reboot of Blind Date.
Following the sad news of O'Grady's passing, many online are sharing images and videos of his drag persona Lily Savage.
"As Lily Savage in the 80s and 90s Paul O'Grady was a really important performer and activist in the fight against AIDS and inadequate AIDS healthcare," one Twitter user shared.
"Lily Savage did numerous benefit gigs that most people will never know about, including 2 in Belfast. Drag queens for life."
Savage had a revered eight-year residency at London's Royal Vauxhall Tavern.
An icon in gay clubs, he began to garner mainstream attention in 1991 and then began appearing on television as himself.
O'Grady retired Savage to "a convent in Brittany" in 2004.
Throughout his career, O'Grady was outspoken about the neglect of care workers, austerity and the Tory party.
He said he wanted David Cameron and George Osborne's "heads on spikes on Tower Bridge" over austerity cuts.
O'Grady also wrote a four-volume memoir and in 2008 he was awarded an MBE for his services to entertainment.
In 2013, Paul O'Grady won Attitude's Icon Award for Outstanding Achievement.