Trans people can be baptised and serve as godparents, Vatican says 
The Vatican said priests should exercise "pastoral prudence" in their decision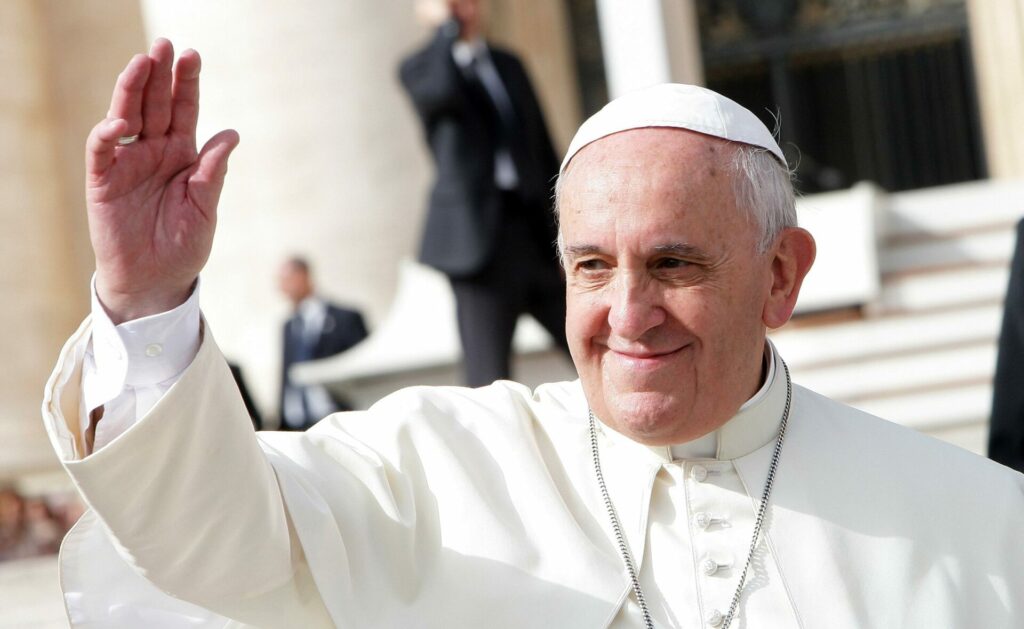 Trans people will be able to act as godparents, witnesses at religious weddings and receive baptisms from the Roman Catholic Church.
Pope Francis, 86, approved answers to a in response to six questions sent in July regarding LGBTQ+ people in the Church.
Bishop Jose Negri of Santo Amaro in Brazil sent the Dicastery of the Doctrine of the Faith which focused on participation of matrimony and baptism within the LGBTQ+ community.
The Vatican has said trans people can be baptised as long as there is "no risk of causing a public scandal or disorientation among the faithful".
"This is an important step forward in the Church seeing transgender people not only as people but as Catholics"
As well as this, trans people will be able to act as a witness at a Church wedding, to the "discretion of the local priest".
The Vatican said priests should exercise "pastoral prudence" in their decision.
Elsewhere, when asked whether a person in a same-sex relationship could be a godparent, the Vatican said the person must "lead a life that conforms to the faith".
The Church will also permit a same-sex couple to have an adopted child, or child from surrogate baptised if there was "a well-founded hope that it would be educated in the Catholic religion", the Pope said.
"This is an important step forward in the Church seeing transgender people not only as people (in a Church where some say they don't really exist) but as Catholics," Father James Martin, a prominent Jesuit priest and LGBTQ supporter said on X.
It comes after the Pope told a young transgender person, "God loves us all," earlier this summer.
He spoke to a group of young people in an episode of The Vatican's podcast series titled Popecast which was released back in June.
He listened to several stories including from someone called Giona. They detailed being "torn by the dichotomy between [their Catholic] faith and transgender identity."
The Head of the Catholic Church replied: "The Lord always walks with us… Even if we are sinners, he draws near to help us.
"The Lord loves us as we are, this is God's crazy love."
Since being appointed as the head of the Catholic Church in 2013, Pope Francis has adopted a (comparatively) more inclusive stance towards LGBTQ people than his predecessors.
In 2017 he went so far as to say that the Church should "apologise" to gay people.