London Trans Pride to celebrate fifth anniversary in July
"Please save the date and join us for this years London Trans+ Pride."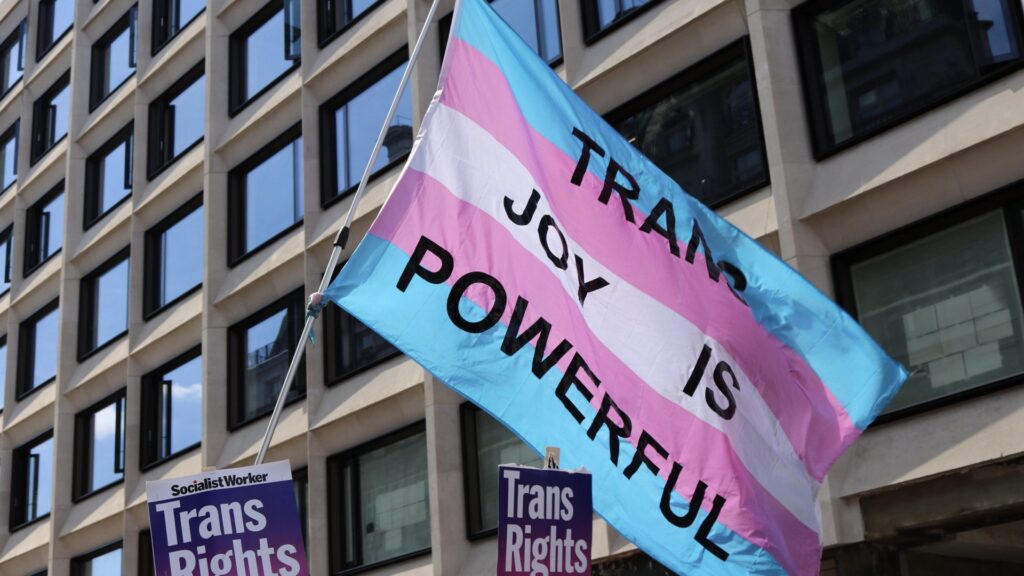 After last year's storming success of an event London Trans Pride has confirmed it is coming back in July.
More than 20,000 people attended last year's event which paid tribute to the origins of Pride. The 2023 event will mark London Trans Pride's fifth anniversary.
Posting on social media on Sunday (10 April) the group confirmed that this year's event will take place on Saturday 8 July. Proceedings will commence at 1pm.
"Please save the date and join us for this years London Trans+ Pride," the group wrote on Instagram.
"We're changing our route this year to accommodate growing numbers, starting at Trafalgar Square instead," they added.
In 2022 a defiant march took place from Wellington Arch to Soho Square.
"Please share so this info reaches as many people in our communities and allies as possible! We'll share the full route in the weeks leading up to the march," London Trans Pride also said.
They closed: "Love and solidarity, LTP xox."
At last year's event Heartstopper star, Yasmin Finney, gave an impassioned speech calling out the Conservative party. She also spoke at the then departing Prime Minister Boris Johnson, and also talked about feeling more "connected to my community more than ever."
A GoFundMe page was set up after the 2022 event to which people can donate to. At the time of writing (11 April) the group had raised more than £4,500 of a £7,500 target.
Funds will be used to cover the costs of staging, sound equipment, stewards, and more.
Since the 2022 event, London Trans Pride has been vocal in combatting anti-trans rhetoric and actions.
The group organised a protest in January after the UK government blocked the passing of Scotland's gender reform bill.