JK Rowling would 'happily do 2 years in prison' for views on trans people
"Bring on the court case, I say"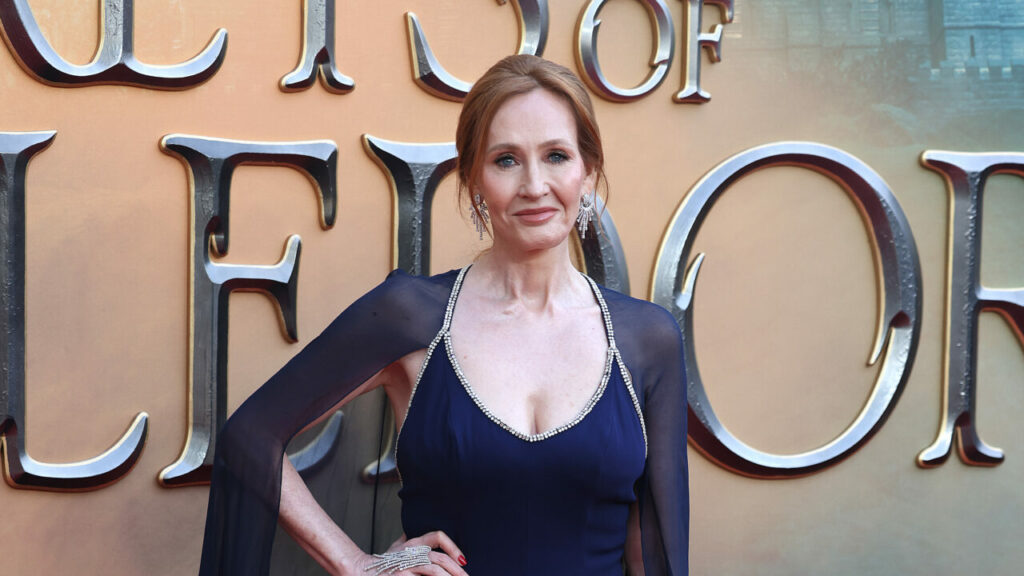 JK Rowling has actually said she would be willing to do prison time to stand by her divisive comments on the trans community.
The author, who is very open about her gender critical views, made her latest comments earlier this week.
She appeared to make the bizarre remarks in response to a Mail on Sunday story, which suggested a Labour government would make gender attacks a criminal offence.
It was reported that the proposed law change could see "aggravated offences" carry a sentence of up to two years in prison.
"Bring on the court case, I say" – JK Rowling
Acts that might count as "aggravated offences" under the hypothetical new law include deliberately misgendering trans people.
Rowling began by sharing a picture of a projection that spelled out the sentence: "Repeat after us: trans women are women," to which she wrote: "No."
A follower of the writer on X (formerly Twitter) then informed Rowling: "Vote Labour, get a two year stretch."
To which she replied: "I'll happily do two years if the alternative is compelled speech and forced denial of the reality and importance of sex."
The Harry Potter creator went on to add: "Bring on the court case, I say. It'll be more fun than I've ever had on a red carpet.
"Hoping for the library, obviously, but I think I could do ok in the kitchen"
Rowling even continued by joking about what would be her preferred assignment in a prison in response to a follower who appeared to hold similar views.
"Hoping for the library, obviously, but I think I could do ok in the kitchens," she commented.
"Laundry might be a problem. I have a tendency to shrink stuff/turn it pink accidentally. Guessing that won't be a major issue if it's mostly scrubs and sheets, though."
"I'm ok at ironing. It's the not checking there's a random red sock in amongst the sheets that's the issue," she wrote in a follow-up.
The Labour Party has faced criticism itself in recent months after reversing their promise to implement self-ID.
In a column for the Guardian, Anneliese Dodds noted plans to "modernise, simplify and reform" the GRA has been walked back.
"Changing gender is not a decision anyone makes lightly. The process is intrusive, outdated and humiliating," Dodds then wrote back in July.
Leader of the Opposition Keir Starmer also said during a BBC 5 Live interview with Nicky Campbell that "a woman is an adult female."
The Labour politician said of the party's position "we don't think that self-identification is the right way forward".