Jake Daniels says winning Gamechanger Award is 'heartwarming'
The Blackpool FC star is the first active player to do so since Justin Fashanu in 1990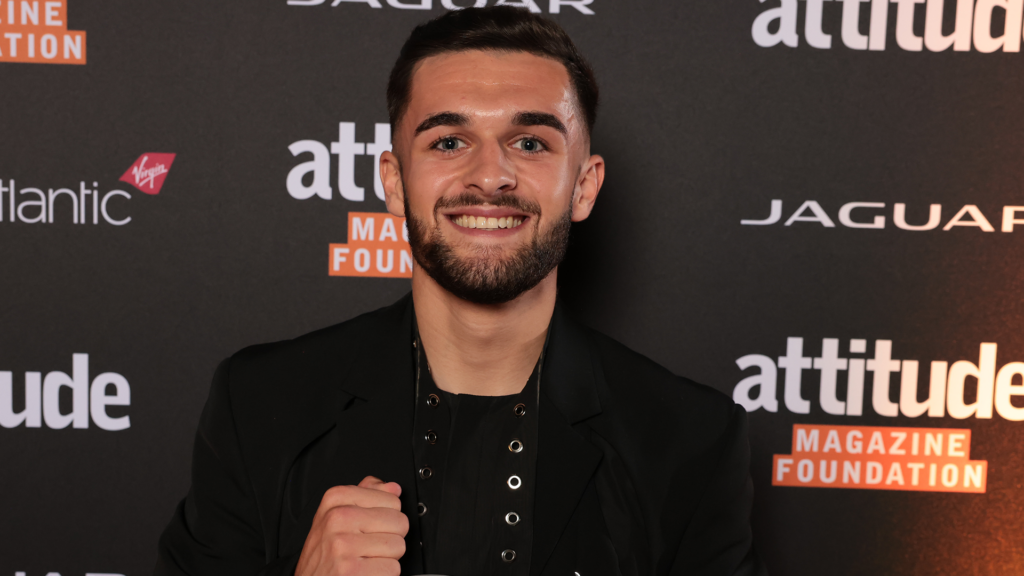 Attitude's recipient of the Gamechanger Award at the 2023 Virgin Atlantic Attitude Awards, powered by Jaguar, Jake Daniels has said winning the Gamechanger Award has been "heartwarming."
The 18-year-old was speaking as he collected the award on Wednesday (11 October).
Daniels, of Blackpool FC, came out as gay in May 2022, becoming the first active player to do so since Justin Fashanu in 1990.
In a short speech, the young footballer said that, "Being invited was such a heartwarming moment.
"When I came out at 17, I didn't expect to be standing in front of so many amazing people who do so much for the LGBTQ+ community."
"Everyone in here – you all fucking slay" – Jake Daniels
He then thanked his partner, who he said was "sobbing his eyes out," adding, "I love you so much.
Daniels went on, "Thank you for being by my side; he always has my back, and he's a massive part of my life."
He closed addressing the audience: "Everyone in here – you all fucking slay."
When he came out in an interview with Sky Sports, Daniels said he felt ready to be himself after "such a long time of lying" about his identity.
Before him Josh Cavallo from Australia came out publicly, becoming at that point the world's only out gay male top-level professional footballer. Since Daniels, Zander Murray has also come out as gay, as has Jakub Janto and referees Lloyd Wilson and Craig Napier.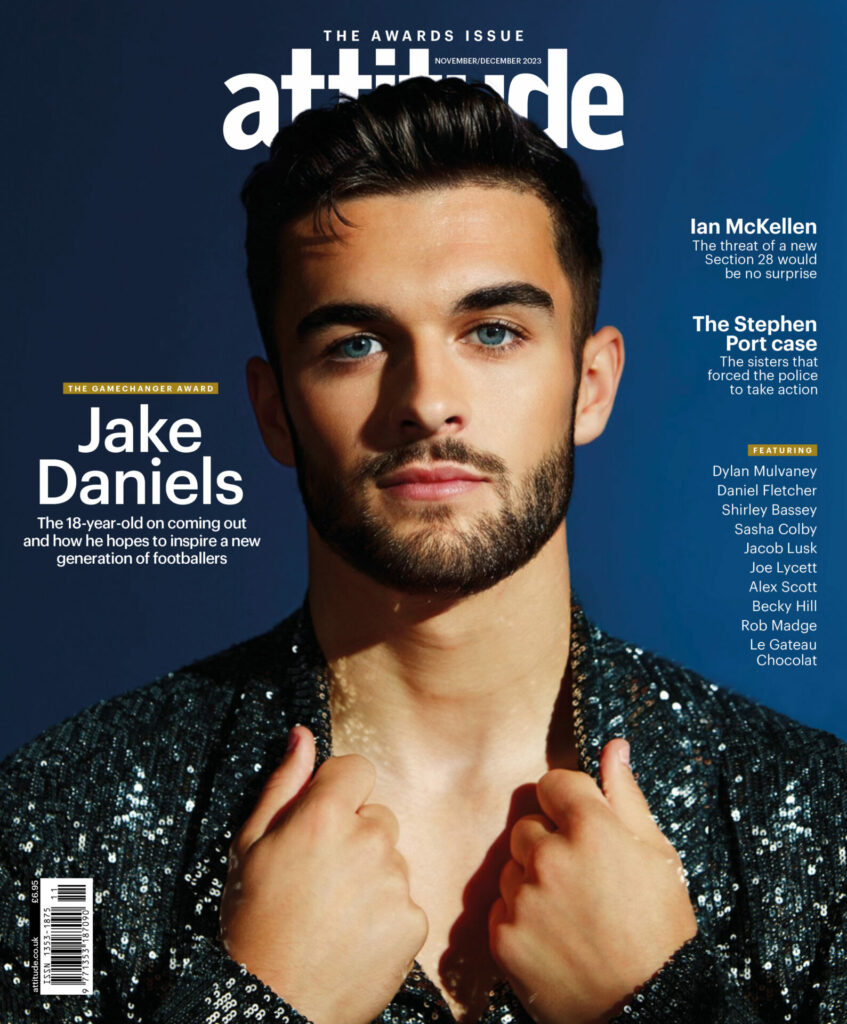 Issue 355, the November/December issue of Attitude, is available to buy from 11pm on Wednesday 11 October.