India's Supreme Court refuses to legalise same-sex marriage in landmark vote
But it has ruled that LGBTQ+ rights must be upheld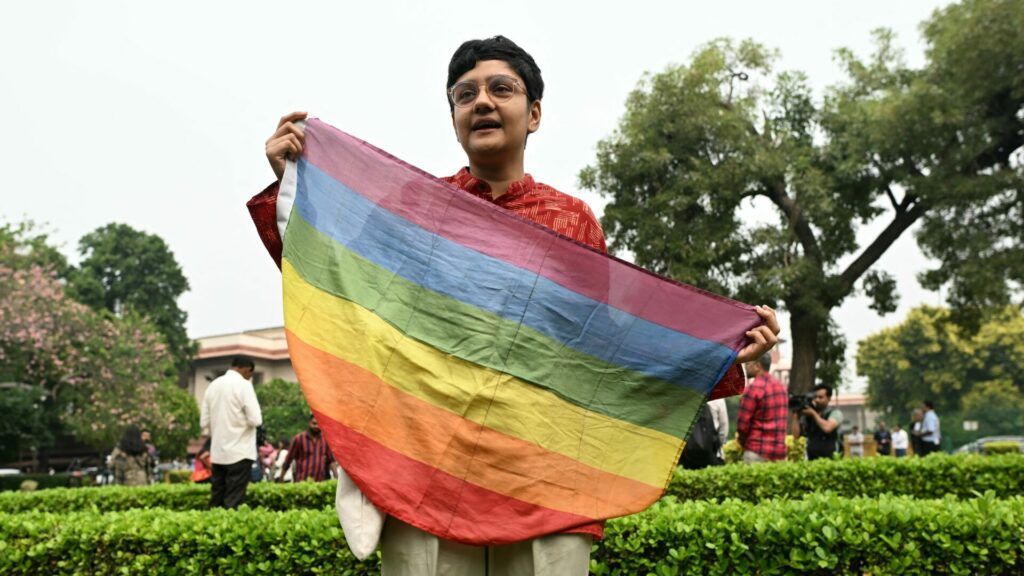 The Supreme Court has rejected proposed legislation that would make same-sex marriage legal in India
The judgement was made on Tuesday (17 October), after the nation's top court declared it does not have the power to do so.
The court claims this instead lies with the government, who were against the idea of backing same-sex marriage.
They argued that marriage is an institution between a man and a woman and those seeking marriage equality represented an "urban elitist view for the purpose of social acceptance".
"People may be queer regardless of whether they are from villages or small towns"
Rejecting this view, Supreme Court Chief Justice D.Y. Chandrachud said: "Homosexuality or queerness is not limited to urban and affluent spaces.
"To imagine that queer people only exist in urban centres is to erase them [where they exist elsewhere]. People may be queer regardless of whether they are from villages or small towns and regardless of caste or economic location."
But he went on to note: "It lies within the domain of parliament and state legislatures to determine the law on marriage."
However, he did recognise that the nation must acknowledge same-sex relationships, and protect them from discrimination.
"Our ability to feel love and affection for one another makes us feel human," he said from the bench.
"This court has recognised that equality demands that queer unions and queer persons are not discriminated against."
The judges differed in their view over whether the court should recognise the right to same-sex civil unions.
Justice Chandrachud and Justice Kaul ruled in favour, while S Ravindra Bhat, Hima Kohli and PS Narasimha ruled against.
The case was brought forward after 21 separate petitions from same-sex couples and other members of the LGBTQ+ community.

They argued that not being able to marry made them "second-class citizens".
The court has instead accepted the government's offer to set up a panel, that would consider granting further social and legal rights and benefits to same-sex couples.
Gay sex was decriminalised in India back in 2018. This overruled a colonial-era law that made the act punishable with up to a decade in prison.
So far, only Nepal and Taiwan are the only Asian nations to have permitted same-sex marriage.