Ian McKellen on gay romantic comedy play Frank and Percy: 'A screenplay is being written as we speak'
Exclusive: "It doesn't need much tinkering with to make it cinematic" says acting legend of the play, transferring to London's West End this month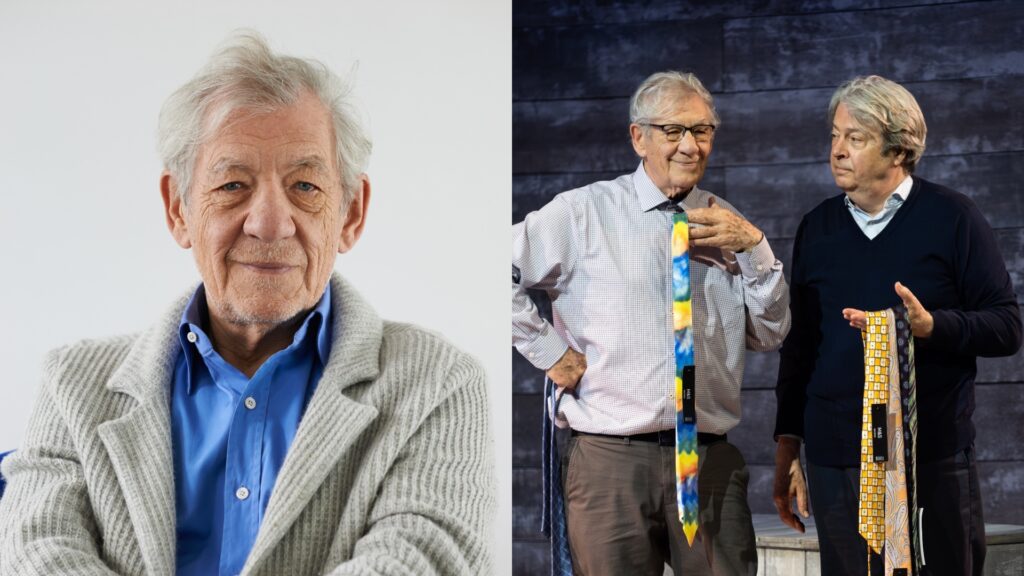 Sir Ian McKellen's hit stage play Frank and Percy is being adapted into a screenplay, the acting legend has told Attitude.
Speaking alongside his co-star Roger Allam in an interview earlier this month, the Lord of the Rings icon said that the play "would make a good film" – before correcting himself and insisting "it will make a good film."
The story – described by veteran stage star Allam as an "old guy gay rom-com" – follows a straight man in his 70s who strikes up an unexpected connection with a gay man 10 years his senior after the pair bond over their dogs.
"It doesn't need much tinkering with to make it cinematic" – Sir Ian McKellen on Frank and Percy
Asked if he'd like to see a film version of the play, McKellen, 84, said: "I would. It would make – it will make a very good film.

"In fact, there's a screenplay being written as we speak. It doesn't need much tinkering with to make it cinematic."

Describing the story, three-time Olivier-award-winner Allam told us: "I always thought it was like an old guy gay rom-com. Although my character isn't gay. But discovers that he can be."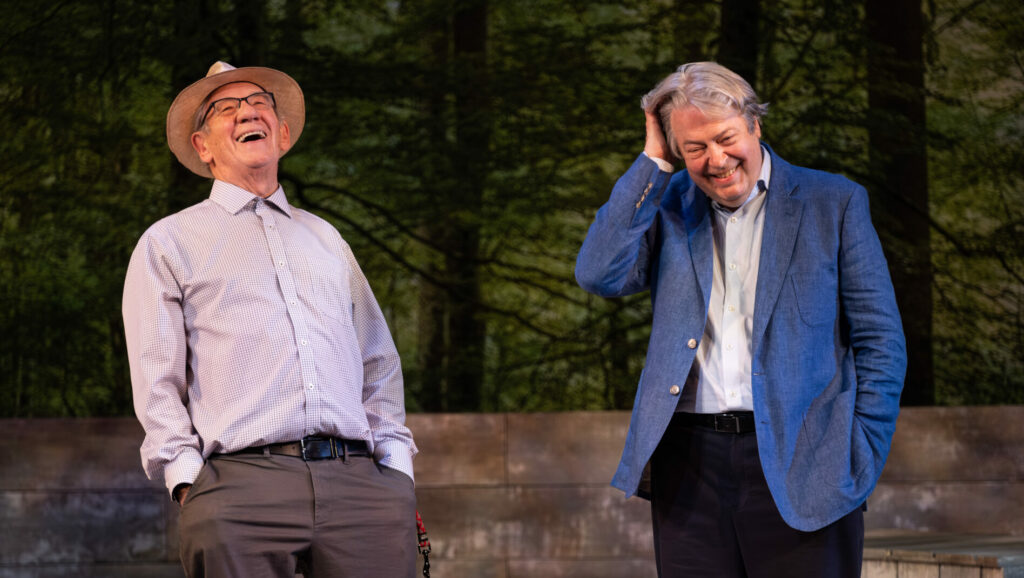 McKellen, a six-time Olivier Award winner, was nominated for the Best Actor Oscar for Gods and Monsters in 1999.
He was then nominated for Best Supporting Actor in 2022 for The Lord of the Rings: The Fellowship of the Ring.
Frank and Percy started its run at the Other Palace Theatre in London's Victoria last week, on 8 September 2023. It will play until 17 December.
The play is written by Ben Weatherill and directed by Sean Mathias.