Church of England votes in favour of blessing same-sex couples
"We have heard loud and clear"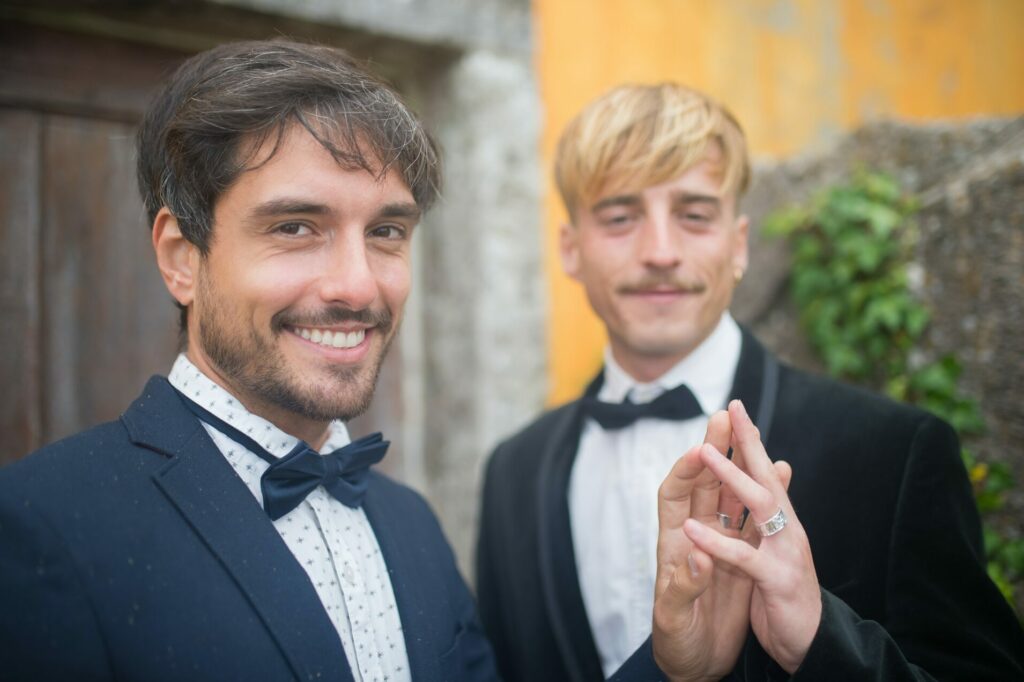 Same sex couples will be able to have blessings in the Church of England for the first time.
The special services won't be formal weddings, but couples can wear rings, have prayers, confetti and a priest blessing.
It comes as a result of a narrow vote at The General Synod – the official ruling body of the Church of England.
The amendment to back blessings of same-sex couples passed by just one vote on Wednesday (15 November).
"We have heard loud and clear"
Justin Welby, the Archbishop of Canterbury, and Stephen Cottrell, the archbishop of YorkStephen Cottrell, the Archbishop of York – who backed the amendment, released a joint statement.
They said: "We have heard loud and clear, through an extensive debate over two days, the depth of feeling across the church on these hugely important questions.
"While this motion was passed, narrowly, we do not underestimate the depth of feeling. We will reflect on all that we have heard as we seek to move forward together."
These blessings are first set to take place as temporary trial services. These could come into place within the New Year.
"We do not underestimate the depth of feeling"
They would likely be held on Saturdays, and could look very similar to a standard church wedding.
Sarah Mullally, the bishop of London and co-chair of the Living in Love and Faith steering group, added: "The truth is – and as we have seen again today – that the Church of England is not of one mind on questions of sexuality and marriage."
Jayne Ozanne, an LGBTQ+ campaigner who sits on the General Synod, said these plans gave "tiny scraps of hope to LGBT+ people".
She said: "The Church of England remains deeply homophobic, whatever bishops and archbishops may say.
"I fear that much of the nation will judge the Church of England as being abusive, hypocritical and unloving – they are, sadly, correct."
It comes as the latest sign of LGBTQ+ progression within the C of E.
Earlier this month, a group of 44 bishops expressed guidance allowing priests to be in same-sex marriages should be issued "without delay".
The 15 diocesan bishops and 29 suffragans say there is "also the need for a swift end to the current uncertainty for LGBTQIA+ clergy and ordinands".