The best LGBTQ-friendly casinos in the world
Where are the best LGBTQ-friendly casinos in the world?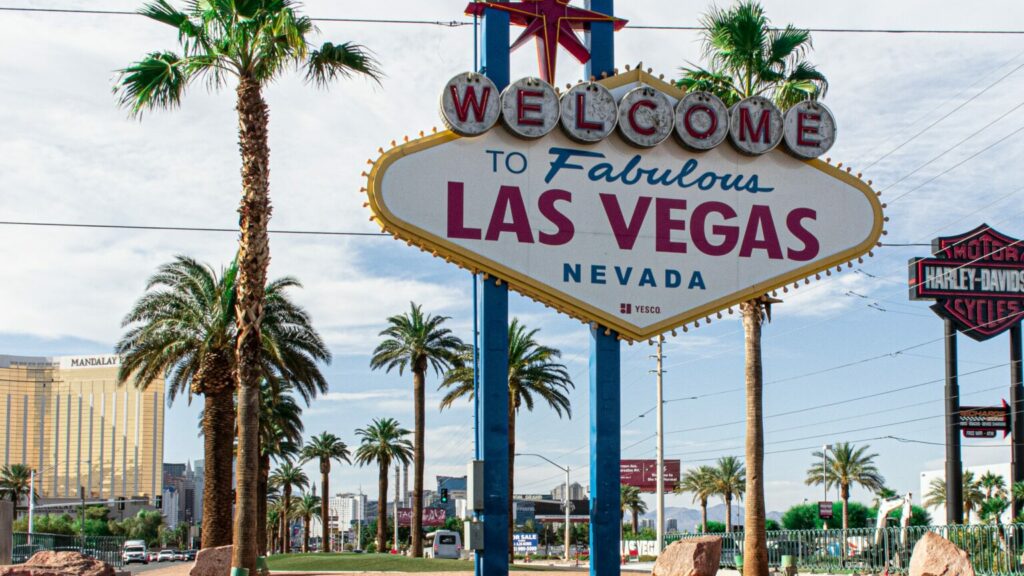 More people are playing casino games than ever before. And it's a number that's continuing to grow every year. With access to online casinos and many more areas of the world opening up casinos as a result of regulation, casino games are reaching new audiences and demographics.
That, of course, includes LGBTQ players. But where are the best LGBTQ-friendly casinos in the world? Whether you're into slots, or poker, or are an amateur looking to learn, read on to find out where you should visit.
The Empire Casino, London
A Vegas-style casino located in central London in Leicester Square, this casino opened back in 2007 and quickly became the largest in the city.

Conveniently located in the West End close to many of the city's best gay bars, pubs, and nightclubs, the Empire Casino is a great location for those who are looking to get the best from what the area has to offer.

With 127 slot machines, 50 table games and so much more, this beautiful casino is not-to-be-missed if you're in the area — and a great stop-off point before a big night out! It's within walking distance to all of Soho's top LGBTQ+ clubs including G-A-Y, Ku Bar, and more.
Crown Melbourne, Melbourne
While Canberra is considered the gay and lesbian capital of Australia based on statistics, Melbourne has carved its way up as a close second as a fantastic destination for LGBTQ tourists. It's a city where everyone can feel welcome and safe!

At the Crown Melbourne, you can enjoy a huge range of games including pokies (Australia's slot machines), Blackjack, Mississippi Stud, Roulette, and so much more. The area is also home to many great restaurants, hotels, live theatre, and other entertainment, so well worth a visit if you're down under.
Online Casinos
Online casinos are a great option for those who don't want to go out but want to still experience the fun of casino games. They're a great safe space, offer a huge range of games, and are really convenient — you can play your favourite casino game at any time, from anywhere!

These days, online casinos incorporate some of the latest and greatest in technology, which has drawn players away from their land-based counterparts in mass. And there are loads available to choose from in Britain such as those featured on online-casinos.com.

Keep an eye out for even better games over the next few years – and even VR gaming experiences that bring the world's top casinos to you!
Holland Casino, Amsterdam
As one of the most gay-friendly cities in Europe, Amsterdam is already a popular destination for LGBTQ tourists from across the globe. For those who love casino games – or are just looking for a great atmosphere – the Holland Casino in Amsterdam is worth spending some time at. A contemporary casino with slot machines, table games, and roulette, you can also enjoy great food and drink from their bar and brasserie.

It's also located among some of the best and most LGBTQ-friendly districts in the city, including Kerkstraat, Reguliersdwarsstraat, and more.

While you're in Holland, enjoy all that Amsterdam has to offer – and it's a unique experience at every time of year!
MGM Grand, Las Vegas
Headed to Las Vegas? Then you can't miss out on the MGM Grand. One of the biggest casinos in the world and the largest in Vegas, it offers all forms of entertainment. From casino games, to large-scale events, outdoors pools, nightclubs, restaurants, shopping, and everything else you could dream of.

Considered LGBTQ-friendly, the MGM Grand is also a great spot if you're looking for a classic Vegas experience – and a very Instagrammable destination too!
The Luxor, Las Vegas
With luxurious Egyptian styling, the decor alone is worth making The Luxur a place to visit should you be in Las Vegas. But for the LGBTQ community, it's really something special. They host regular gay events at this location including a pool party every Sunday alongside a fashion show.

Should you be feeling adventurous or visiting along with a partner, they also offer a chapel that caters to same-sex ceremonies. And they've got a Pride discount too!
The casino itself is located at the very centre of the pyramid which gives you a stunning view of what's around you. For casino game lovers, this one offers all the classics including blackjack, roulette, poker, slots, and much more. It's one of the most recognisable resorts in all of Las Vegas. If you're staying over, take advantage of their gorgeous pool and restaurants including Diablo's Cantina and The Buffet at Luxor.
In partnership with Media Folk.