JPMorgan Chase exec: 'Diversity, equity and inclusion is part of how we do business'
In partnership with myGwork
By Zoë Schulz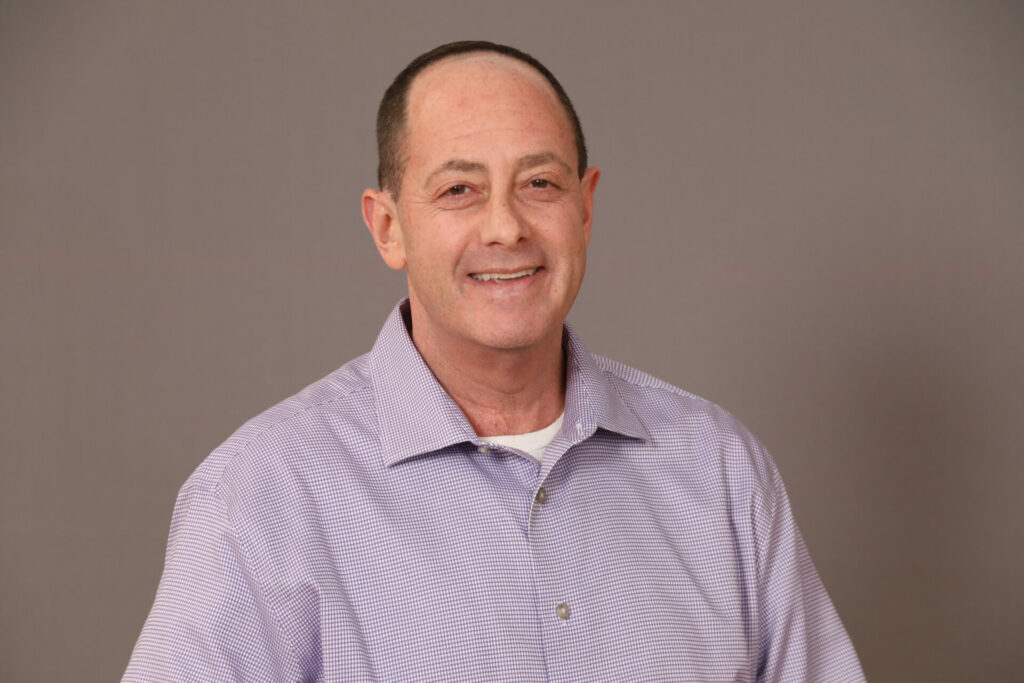 Brad Baumoel, global head of LGBTQ+ Affairs at JPMorgan Chase, spoke to myGwork about showing up authentically at work, why we must all speak up for the most vulnerable and how the company is embedding LGBTQ+ equality into their business.
Brad describes his younger self as a wallflower. At work, he quietly sat in the corner, not opening his mouth if he didn't have to. It wasn't that he didn't have any good ideas – he had so many – he was just consumed with hiding who he was.
"I was the opposite of myself," Brad reflects on this version of himself. "I was always in my head processing everything I wanted to say so I wouldn't out myself. It was exhausting."
It was 30 years ago when Brad first joined JPMorgan Chase – the early 90s – and it wasn't that he didn't think they supported the LGBTQ+ community, but more so that the community wasn't visible to him. So, he found himself living two completely separate lives until it reached a breaking point, and he felt he had no choice but to start being honest about who he was.
Brad met his now-husband two years beforehand and spent that time unable to mention him to his colleagues. After almost 10 years in the professional world, Brad came out and was met with kindness and warmth. The only regret he had was not doing it sooner.
"I began to thrive and advance in ways I never imagined possible"
"When I finally broke down those walls and brought my true authentic self to work, I began to thrive and advance in ways I never imagined possible. I wish I had known sooner that so many things that made me special outside of the office could also be powerful tools here at work."
To say coming out was a turning point for Brad's career would be an understatement – it was a tectonic shift. No longer the wallflower in the corner, he began showing up without filtering himself, and his career bloomed.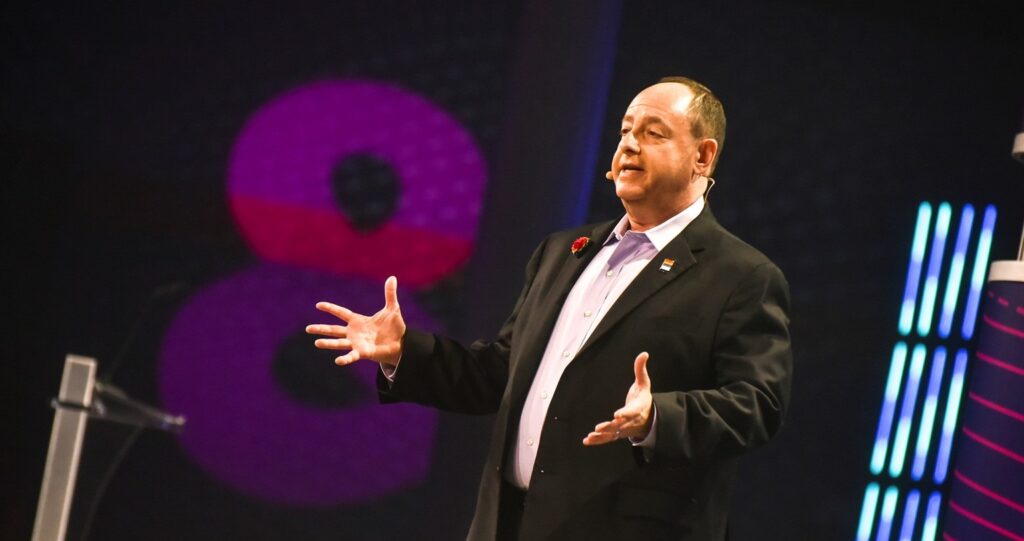 Raised in a single-parent household in Massachusetts, Brad is vocal in crediting his mom for the person and leader he has become. "She taught me to lead with empathy," he reflects. As testament to this, he took the empathy he received when he came out and has spent the rest of his career reflecting it back at everyone around him.
Brad became involved with the company's LGBTQ+ initiatives – it was 1997, and their business resource group (BRG) had been around for about a year, but lacked structure. Brad threw himself into organizing the network so it could be both focused and impactful, bringing his leadership skills to the table.
"I was determined to pay it forward for other LGBTQ+ employees"
"I grew up in the BRG," Brad explains, looking back on how important this time was to him. "I was determined to pay it forward for other LGBTQ+ employees who would come up the ranks behind me."
As Brad's career in financial services grew, so did his passion job. He's now spent 30 years at JPMorgan Chase – a feat he never quite expected – where he's held key roles in Global Finance, Asset & Wealth Management and Consumer & Community Banking. While there have been many highs and successes, none have compared to being asked to establish and lead the Office of LGBTQ+ Affairs.
"In a way, I was interviewing for this job my whole career," Brad says. JPMorgan Chase's Office of LGBTQ+ Affairs is the first of its kind business, with a full-time, global dedicated team. Brad had been pushing forward LGBTQ+ equality ever since he came out in the 90s, and he knew those moments giving back to his community was what ultimately made him happiest in his career, but he never expected to be able to do this with the full support and resources of an organization like JPMorgan Chase.
"I go to work super excited"
"I often wake up in the morning and think I'm dreaming. I go to work super excited and leading with my heart." The Office is one of seven teams created to advance equity and inclusion for underrepresented and marginalised communities. These teams are not a function within Human Resources, but standalone businesses setup to create better outcomes for all employees, customers, clients and communities.
For Brad's team, this means delivering best-in-class policies and benefits that are LGBTQ+ inclusive. Customers – such as small to medium-sized business owners – can access coaching and mentoring to accelerate both their personal growth and the growth of their businesses. On top of this, the team is also deeply investing in partnerships with nonprofits to address the needs of all LGBTQ+ people, particularly those most vulnerable, such as the transgender and nonbinary community.
"Diversity, equity and inclusion is part of how we do business. It's embedded into how we think and how we approach everything we do here," he adds.
Brad and his team are dedicated to growing and equipping allies across the organization. Allies are vital in pushing forward LGBTQ+ inclusion and hold great power, so a lot of time has been spent creating resources and tools to empower allies. This includes a digitised program called Global Ally Journeys, which allows employees to chart their own path to active allyship through guidance on actions such as using inclusive language, completing awareness trainings, volunteering for a nonprofit and publicly supporting and advocating for their LGBTQ+ friends and family.
"We need allies more than ever"
"The LGBTQ+ community is facing strong headwinds. We need allies more than ever. We need people to lean in and vocalize support. And we need to create even more opportunities in the workplace for our community to advance and thrive." The young wallflower that Brad used to be probably couldn't have ever pictured the life he lives now – visible, proud, and outspoken.
The world has changed since he first came out, and it still continues to change. When people feel they can show up as themselves, it opens the door for them to succeed in ways they otherwise may not have imagined, and we all benefit from a world where everyone can live authentically and feel safe doing so.
"My LGBTQ+ network taught me how to lead in ways that my day job probably never would have. I'm a better leader today because I lead with my heart. I lead authentically. I bring my full self to work every day. I am anything but quiet. I always share my opinion. I bring everybody else around me with me. This has been a byproduct of feeling safe and welcome in this company."
JPMorgan Chase is a proud partner of myGwork, the LGBTQ+ business community. Find out more about job opportunities at JPMorgan Chase.