I tried F45 for two weeks and this is what it was like
Attitude's Alastair James shares his experience of the group workout programme
I exit a room after 45 minutes of nonstop action with a large group of people. Sweat is dripping everywhere; endorphins are coursing through my body and I'm unable to walk straight. Calm down, I was just at F45.
Functional 45 is something I've observed with some curiosity for some time. Not usually one for class workouts, instead preferring a solitary gym workout with little to no conversation, I wasn't sure it was for me.
But after years of this I've really found myself struggling lately. What once was something I quite enjoyed doing had become a chore, something I would begrudgingly drag myself out of bed for and only really because I felt like I had to.
A while back I realised it was my motivation and a fair amount of monotony that was the issue. I had been doing the same workouts for years, alternating between back and biceps one day arms another, and of course, leg day and so on. It had all become tedious.
So, when the opportunity came along for a two-week trial of F45, I thought: "Why not?"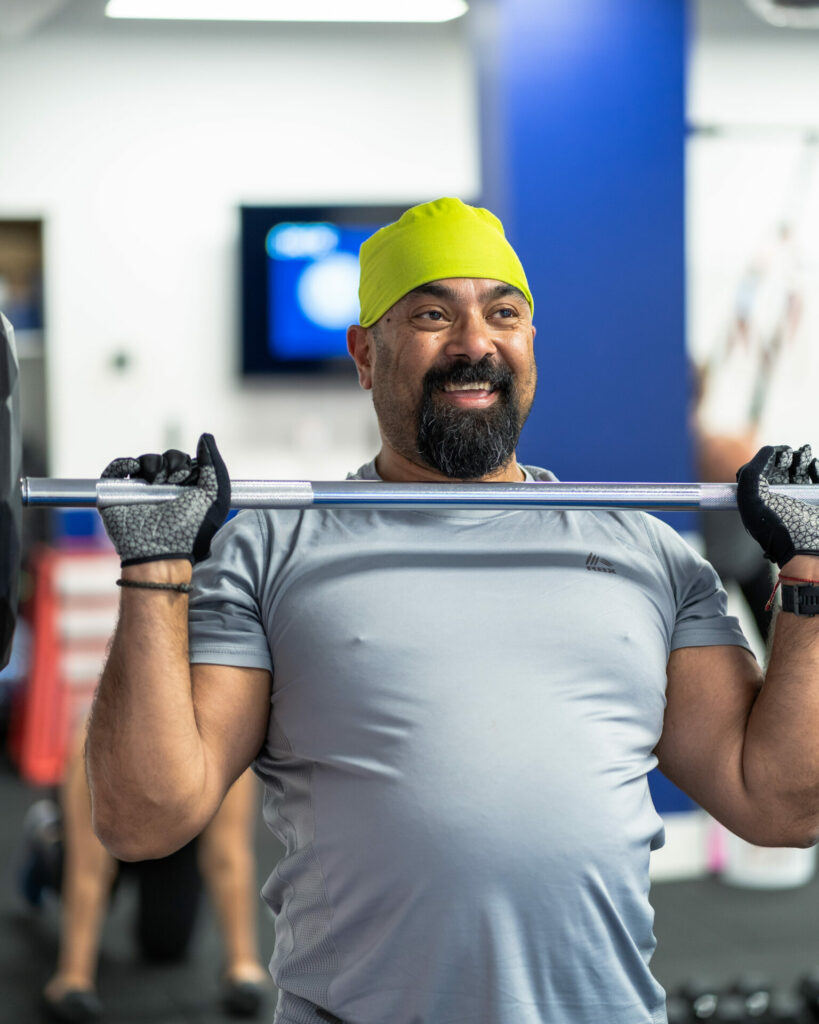 And I'm glad to say, it was the solution I was looking for. I spent two weeks trying a variety of well-thought-out and methodical workouts, with great PTs who told me exactly what I had to do and also kept me going at it. I just had to get to the studio in South Wimbledon. Once there I was safely in the coaches' hands.
According to Ben Steelson, the owner of F45 South Wimbledon, there are two key benefits to F45.
"We are based around group personal training, and run properly, you should be getting coached. It's not a cheerleader at the front of the room creating hype. There's an element of that to create a motivating atmosphere, but it's about making sure that people move well, and that they can perform."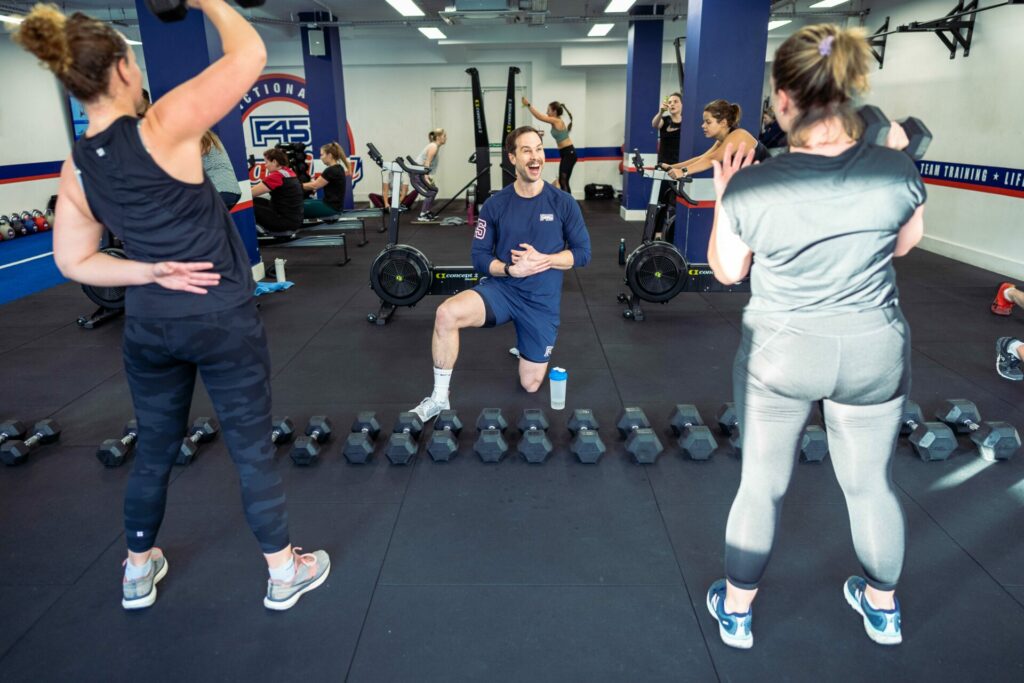 Most people probably engage in fitness with aesthetic goals in mind. Totally fair. But what Ben and his team of coaches want to do is ensure you have longevity to your fitness journey. As the name suggests, and Ben emphasises, it's about function, which increases performance which then has an impact on aesthetics as well as your overall health.
"It's more about can you perform better? Can I get you into a nice, deep, squat position with great biomechanics? Can I optimise your overhead press so that you're really engaging your muscles and holding your scapula in the right place?"
The second benefit is the community. I found F45 to be an incredibly welcoming space, with coaches making sure I was comfortable. They took time to get to know me and introduced me to other members. The space is full of a diverse group of people from all backgrounds of all sorts of different fitness levels working out side-by-side. And the coaches were able to adapt the workouts to each user, recommending ways of progressing, regressing, or substituting exercises to be the most accommodating. Are you or do you know a pregnant woman in her third trimester who's keen to workout still? Have no fear, the team can create a safe and specific workout for you!
F45's classes can be broken down into three types: Strength, Cardio, and Hybrid. Usefully, Tuesday, Thursday, and Sunday are the strength class days. Wednesday is always cardio day. And the hybrids are always on Mondays, Fridays, and Saturdays. F45 has about 60-70 classes across these categories with schedules changing every four weeks to keep people on their toes while maintaining some structure.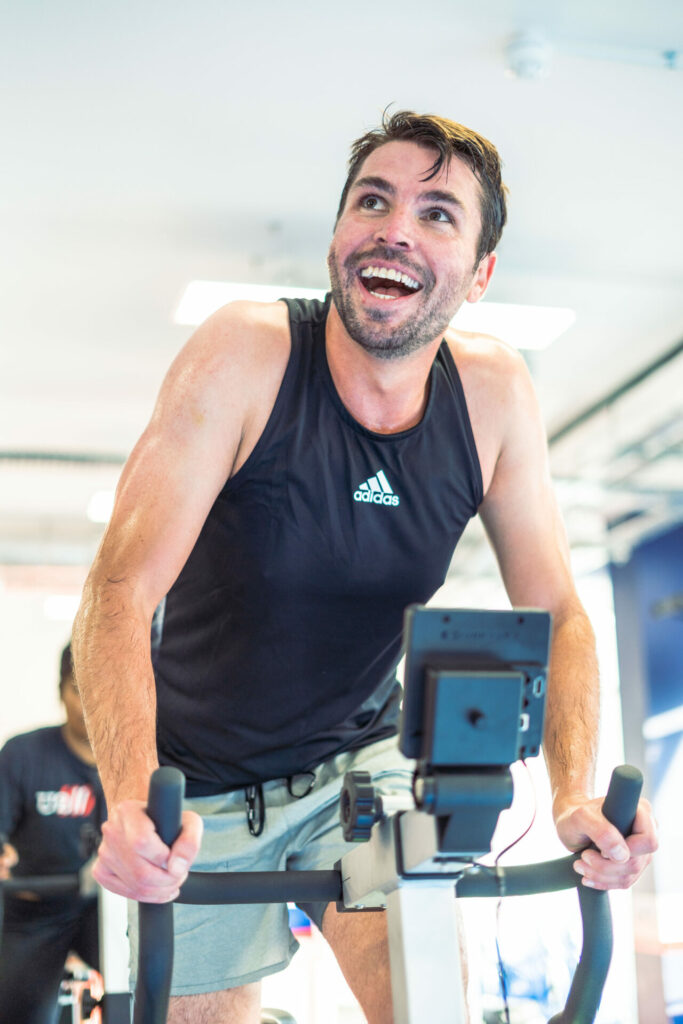 In the first week of my trial, I made it to classes on Monday, Tuesday, and Friday. Had it not been for work, I would've made it every day. Having not done a group class for some time and being comfortable in my repetitive routine I expected to do one class and wake up the next morning walking as stiffly as C-3PO. Instead, I found myself raring to go. The simplicity of going to a class, being told what to do, and encouraged along the way was what I needed. The following week I was able to complete all five weekday classes fatiguing only ever so slightly on the Friday. Even so, I was pushed to keep going by Manny and Jess and made it through squeezing out as many reps as I could.
Another reason why I've avoided things like F45 is that fitness spaces, historically, have not been the most welcoming places. Often, they live up to the stereotypes, filled with bulked-up men making loud noises and dropping weights seemingly for show. I could not have been more wrong, and happily so. It's full of ordinary people wanting to do something fun and active in a nice, welcoming environment and such was my experience from start to finish.
Discussing Diversity, Equity, and Inclusion (DEI) Ben shares that he and his team have discussed things like the use of pronouns to make sure F45 is accepting. "At the end of the day, F45 is about helping an individual, however they identify." F45 head office provides guidance when needed, such as when Ben was approached by a prospective trans member. "As far as I was concerned, they were more than welcome to come in. It would be something that we would just deal with," says Ben. "That's what we want to do with everyone. It transpired in the end that person didn't join but more from a financial perspective related to their transition."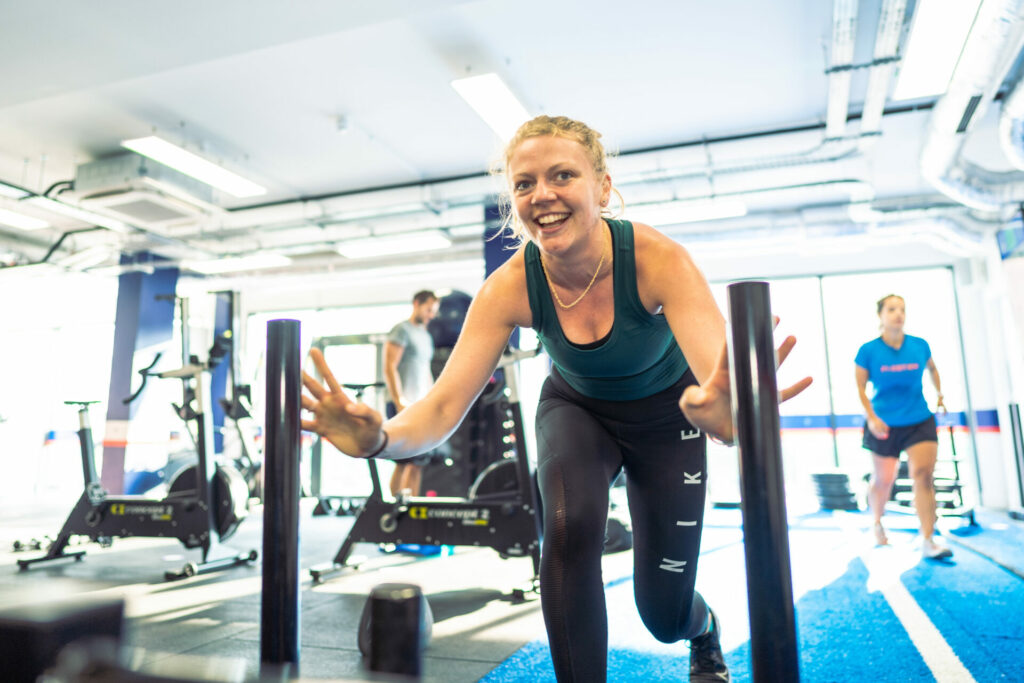 So, would I recommend F45? Yes, I would. The classes are enjoyable and structured well. I finished the trial feeling like my energy and mental health were up. I even got a few compliments so there were clearly some physical results too. The coaches are great, and even though there's an F45 in Tooting, where I live, if I could join long-term I'd stick with South Wimbledon. On price, F45 isn't cheap, but you are paying for what feels like a professional workout. It's fun, healthy, and also comes with an inbuilt community. I really would recommend it if you can.
A two-week trial costs £49 for unlimited classes for two weeks starting on the day you book your first class. Sign up here.