The Time Traveller's Wife review: Visually dazzling but pedestrianly earthbound
The musical adaptation of the bestselling novel fails to soar
By Simon Button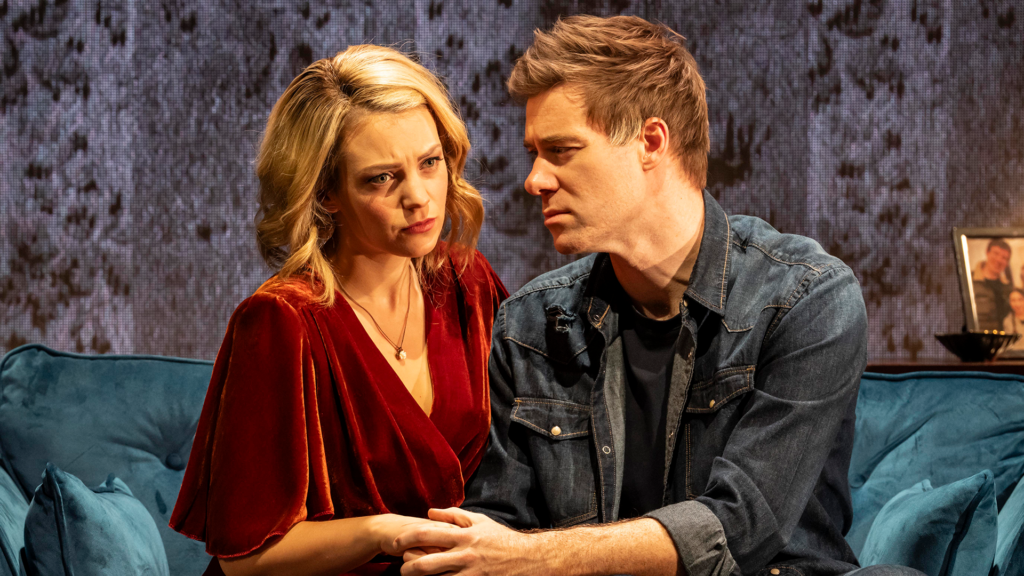 As with the West End's other time-hopping musical Back to the Future, the staging of The Time Traveller's Wife is the star. It's often dazzling as the hero Henry DeTamble is transported backwards and forwards across eras due to a genetic disorder he has no control over. Visual trickery, stunt doubles, and projections across designer Anna Fleischle's monolithic panels make for some gasp-inducing moments, although there's also the occasional hokey use of blankets to conceal his exits and entrances.
If there were awards for Best Physical Performance and Most Costume Changes, David Hunter would be a shoo-in for both. He's on stage one second, floating behind screens the next, turning up on a bench naked (well, not exactly, since he's remembered to pack his flesh-coloured undies), zapping into the narrative in preppy gear or "hot librarian" garb. Hunter changes clobber more times than Cher or Madonna and much quicker.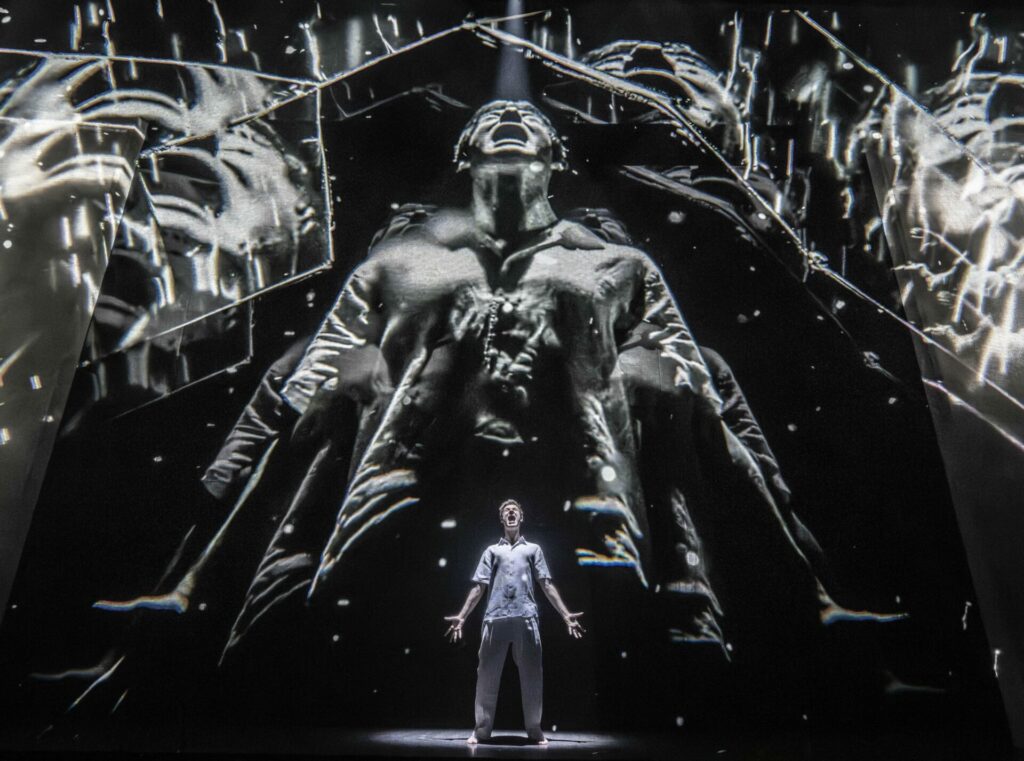 So good in Kinky Boots and Waitress, he is just as plucky and affable here. He's also a fantastic singer, as is Joanna Woodward as the love of his scattershot life Clare. As in Audrey Niffenegger's novel and the 2009 film based on it, Clare is an artist whom a grown-up Henry meets when she's ten years old (there's no suggestion of a creepy attraction, thank goodness), goes on to marry when she's an adult and fathers a child with. Not necessarily in that order, mind you.
Captions flashed up on those panels and Lauren Gunderson's script means it's not hard to keep track of the narrative zigzags. But played mainly for laughs, the love story doesn't soar and what should have been a flight of theatrical fancy feels pedestrianly earthbound. Hunter and Woodward sing their hearts out but they don't have much chemistry and you have to wonder why an independent woman like Clare would put up with a man who literally vanishes, let alone want to have a child with a man whose absences can't be predicted or allowed for.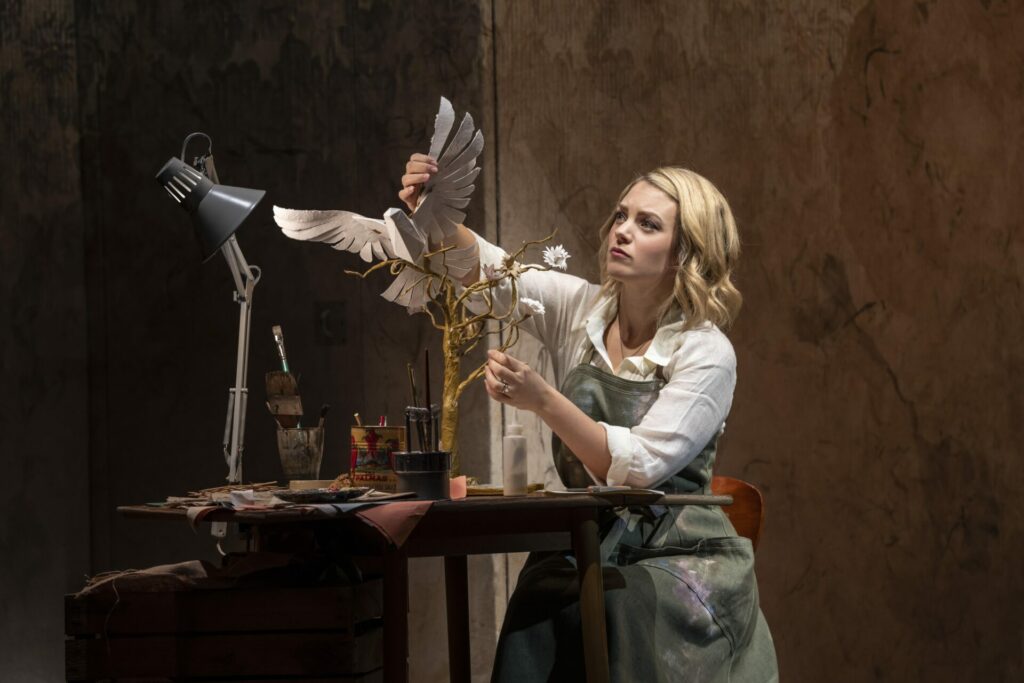 Broad laughs come via a couple of comedic best friends. There's a stereotypically gutsy doctor. There's even a wedding scene that could have been lifted from Mamma Mia! only with worse choreography. There's visual poetry in the staging but none in the script or Shelley Maxwell's dated dance moves.
Then there's the music and lyrics by Joss Stone and the Eurythmics' Dave Stewart, with additional lyrics by Kait Kerrigan. Did it really take three people to come up with so many obvious rhymes? And how is it possible that the composers of 'You Had Me' and 'Sweet Dreams (Are Made of This)' haven't managed to write a single song that stays with you afterward? A score that could have cleverly explored past, present, and future sounds is all pop-rock and shouty ballads.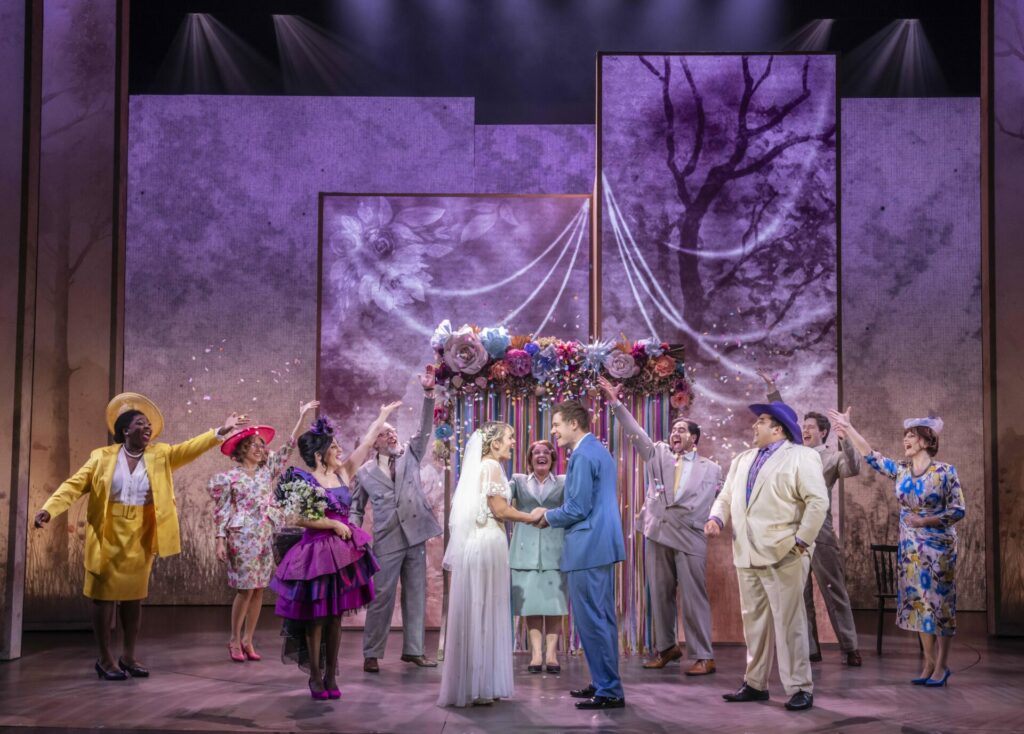 At least the music is delivered with gusto and the show is as zippy as its hero. But what's meant to be a tearjerker doesn't pull at the heartstrings. I clocked only one person in tears at the end and couldn't help wondering if she was an investor.
The Time Traveller's Wife is at the Apollo Theatre, London. Get tickets here.