Ted & Noel: Film highlighting homophobic care home abuse wins Iris Prize award
Exclusive: "We hope that our viewers will go out and share the issues raised by the film far and wide," the film's director told Attitude
By Dale Fox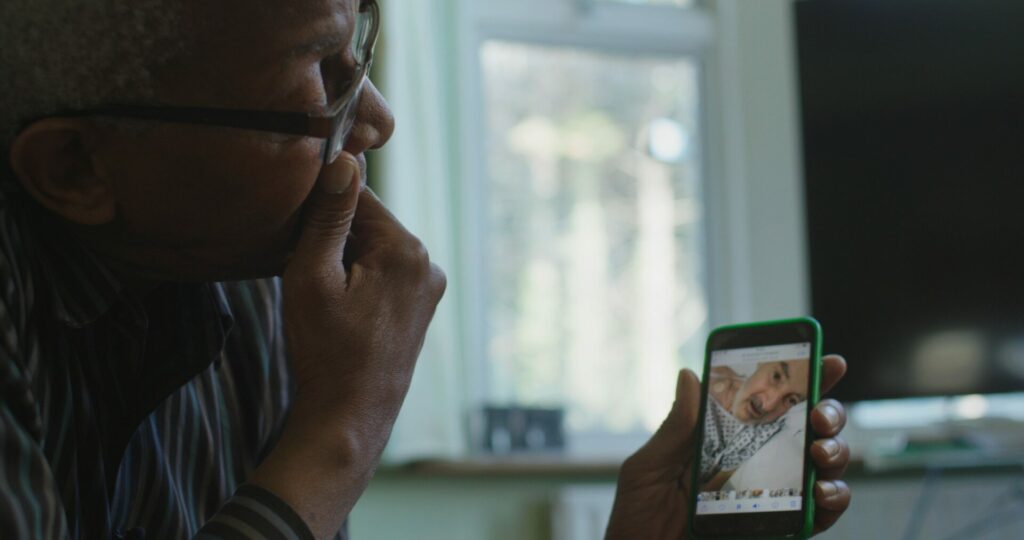 The short film Ted & Noel has picked up the Co-Op Audience Award at this year's Iris Prize LGBTQ+ Film Festival.
The heart-rending documentary focusses on Gay Liberation Front (GLF) veteran Ted Brown and his journey after losing his civil partner Noel, who was subjected to physical abuse at a London care home.
Noel, who had dementia, was placed in a Croydon care home in 2018. There, he suffered from multiple bruises and a cigarette burn to the back of his hand while in care.
"He was on one occasion walking along the corridor with other residents and some of the staff asked him, 'Are you a gay man? Do you like gay men?'. They dragged him into a room and … they heard scuffling for about six minutes while they beat him up," Ted says in the film.
"I still have … the film of me discovering the bruises on his chest where you can actually see the imprint of the knuckles where they punched him."
Ted was among the LGBTQ+ heroes honoured at the Attitude Pride Awards 2022, in association with Magnum. The film includes scenes of Ted and his fellow GLF vets at last year's event. The group received recognition for their immeasurable efforts for improving LGBTQ+ equality over the years.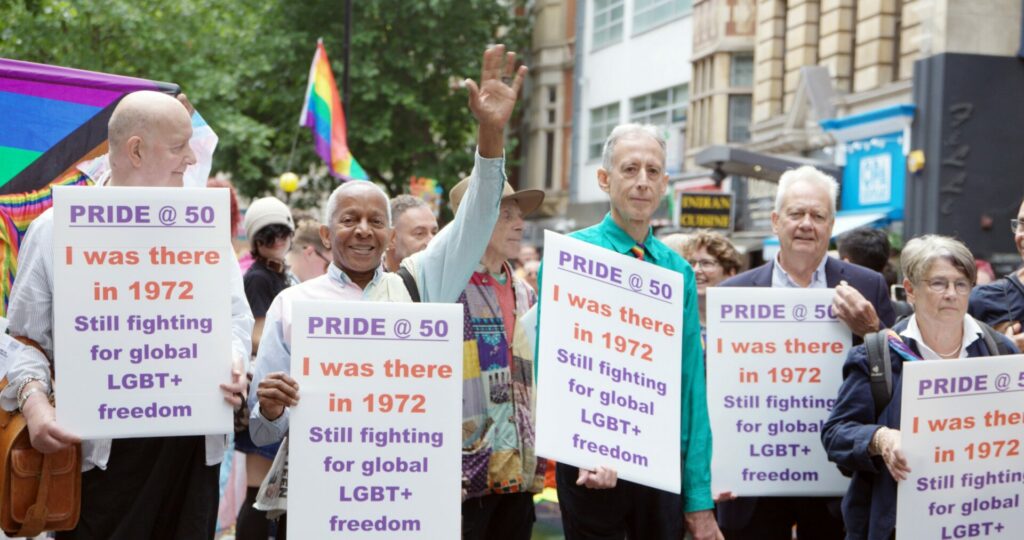 As an early member of the GLF, Ted was responsible for organising the world's first ever Pride march, in 1972. It was during this period that he met Noel.
"I don't want anyone else to go through that"
"I loved Noel a lot and I didn't want to see him going through that. And I don't want anyone else to go through that. I'm not going to give up fighting for it," Ted said of his ongoing efforts to highlight the issue of care home abuse.
"My personal life has taken a back seat, because I felt it would've been really important to do some of these things for a generation which started off frightened and fighting for their rights."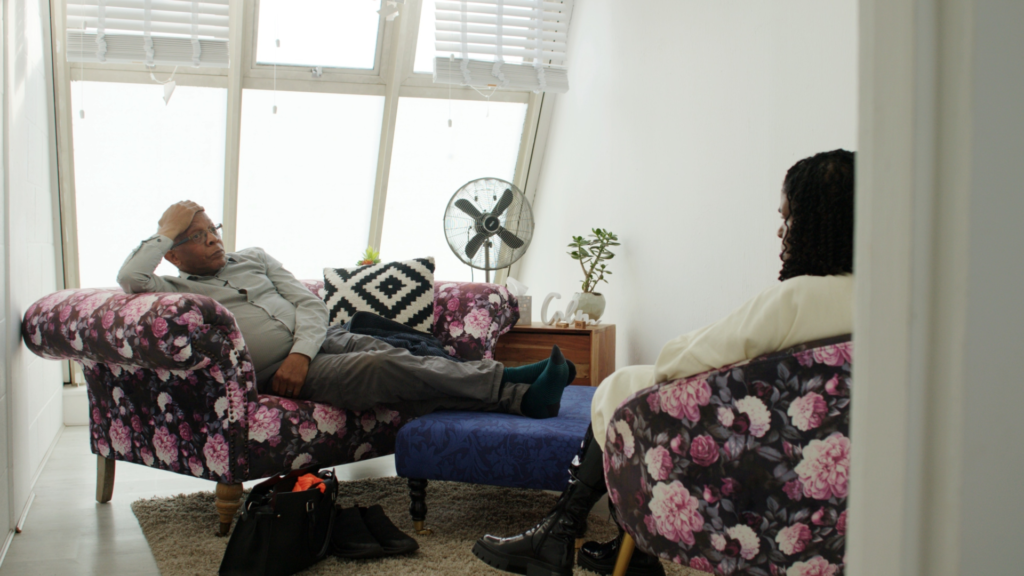 The film's director Julia Alcamo told Attitude: "We are incredibly grateful to audiences for voting for Ted & Noel at this year's Iris Prize. Winning the only public award is incredibly special.
"We hope that our viewers will go out and share the issues raised by the film far and wide and join us in our determination to protect all LGBTQ+ lives."
Ted & Noel is available to stream now for free in the UK on the Channel 4 website or app.