Simply Barbra review: An acutely funny and deeply affectionate tribute to the greatest star of all time
Superfan Steven Brinberg is back with his salute to Streisand
By Simon Button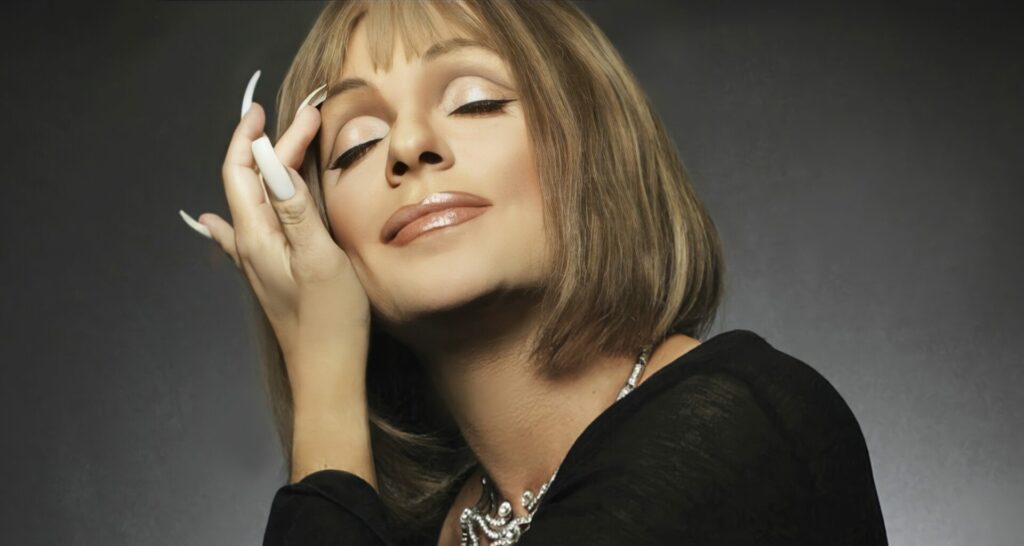 Steven Brinberg's return to the UK with his acutely funny, deeply affectionate Simply Barbra show has much to celebrate. The 50th anniversary of The Way We Were, the 40th anniversary of Yentl, and, amusingly, ten years since Barbra Streisand was paid the (surely massive) advance for her My Name is Barbra autobiography.
The book, all 900-plus pages of it, is finally out on 7 November and you can bet superfan Brinberg will be pouring over it. He has made a career out of impersonating Babs, mostly through his cabaret act as well as performing in a concert version of Funny Girl and singing on stage with Streisand's longtime collaborator Marvin Hamlisch.
"[Brinberg] still sounds like the young Barbra in all her higher-range mellifluous glory"
As an impersonation, it's uncanny. Starting the new show with a couple of Yentl excerpts before tackling the expected likes of 'Don't Rain on My Parade' and 'People' and unexpected pleasures such as 'The Main Event/Fight' and the original, abandoned theme for The Way We Were, he's got everything down pat. The flick of the hair with perilously long fingernails. The self-aggrandising between-song banter, shamelessly drawing attention to her myriad achievements. The wide eyes when she hits a note that seems to startle even her. Never showing her right-side profile because she feels she looks better from the left. All of Streisand's quirks are delivered by a devotee whose act is a love letter to (in my opinion and surely in Brinberg's too) the greatest star of all time.
Technically it's a drag show but you won't find any lip-syncing here, as you might on Drag Race or in cabaret shows in Brinberg's US homeland. He does all the singing himself, which is no mean feat considering the vocalist extraordinaire he's emulating. Streisand's voice has deepened with age but he still sounds like the young Barbra in all her higher-range mellifluous glory. It takes a brave singer to attempt 'A Piece of Sky' but, accompanied by deft pianist Nathan Martin, Brinberg nails it.
"To coin one of Streisand's signature songs, 'Happy Days Are Here Again'"
Sometimes, as with 'Papa Can You Hear Me?' he's deadly serious. Sometimes he's very funny, like when he slips into spot-on impressions of imagined Yentl wannabes Katharine Hepburn, Julie Andrews, Bette Davis, Cher, and Bea Arthur. And if he doesn't sound exactly like Neil Diamond on 'You Don't Bring Me Flowers' the flitting between the male and female parts is masterfully done.
As well as the London dates, Brinberg is also taking the show to Slough, Berkhamsted, Manchester, Winchester, Brighton, Birmingham, and Bath, making it a far more extensive UK tour than Babs has ever done. He's doing it with much more affordable ticket prices than Babs commands. And at up-close-and-personal venues which, one 2009 return visit to New York's Village Vanguard aside, the diva herself outgrew back in the 60s when her stardom went stratospheric.
To coin one of Streisand's signature songs, 'Happy Days Are Here Again'.
Simply Barbra is at Crazy Coqs, London, on 18 and 23 October and at various UK venues until 26 October. Get tickets here.