Words: Thomas Stichbury
Children's author and illustrator Olly Pike has launched a new chapter in his ongoing mission to teach kids about LGBTQ rights, supported by the Attitude Magazine Foundation.
The former West End star, who was drawn into the protests at Parkfield School in Birmingham, is looking to further spread his message of diversity, equality and acceptance with his sixth book, Kenny Lives with Erica and Martina.
In a candid interview with Attitude, Olly, 33, outlines his plan to have a copy in every UK primary school by September 2020, when relationship education will be mandatory.
The Attitude Magazine Foundation is supporting the cause and has funded 50 sets of books – including Olly's back catalogue – to be sent to 50 institutions nominated by Attitude readers.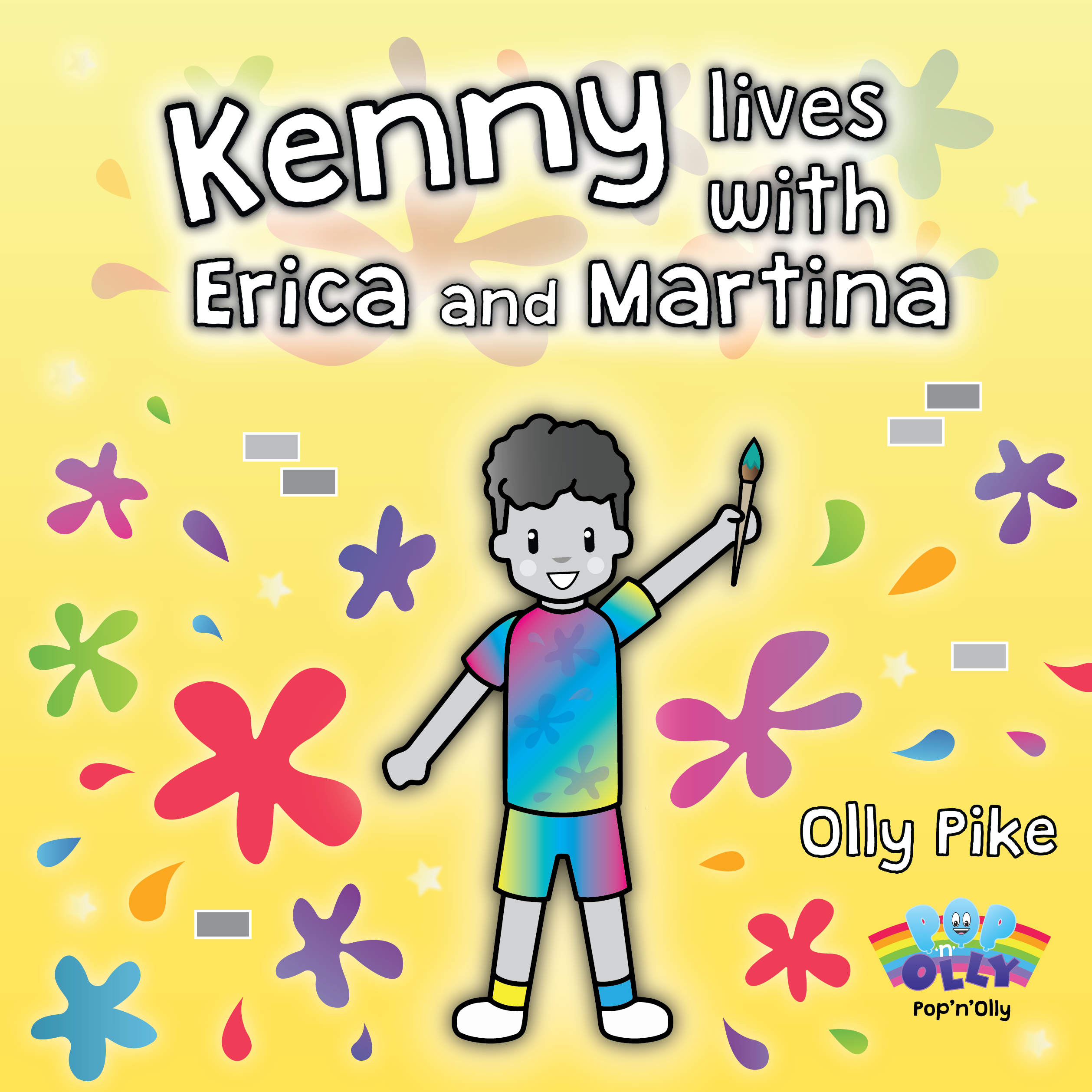 To nominate your school, all you need to do is click here.
This is Olly's story…
As LGBTQ people, we've probably all been called out on the street or been made to feel uncomfortable on public transport. I remember holding hands with a guy I was dating – I must have been 25 – and getting abuse. We were in Soho of all places. It just made no sense.
Then I started to think about it more: maybe no one taught these lads that it's OK to be gay. That encounter was one of the reasons I decided to write my children's LGBTQ books.
Growing up in Rayleigh, Essex, in the shadow of Section 28, I spent a lot of my childhood "correcting" myself, trying not to give away my true identity. It still affects me today. I become anxious sometimes and, if I'm leaving the house, I'll check myself: am I wearing something that will reveal my sexual orientation?
I'm jealous of people, mostly those younger than me, who don't care, who don't think about that. It's so ingrained in me. But if I had been educated about LGBTQ issues, if we were treated fairly, equally and with more respect earlier on, my — and other queer people's — mental health would be so much better.
The statistics speak for themselves. Look at the Stonewall school report, released in 2017: the number of children being bullied, who are self- harming, who are attempting to take their own life. LGBTQ bullying is the most common form of bullying.
So far, I've written and illustrated five books – I also run online resource Pop'n'Olly – and the feedback I've had from parents is 90 per cent positive.
A kid came up to me once, a nine- year-old boy who'd read my Cinderella-esque fairytale, Jamie, and said, "Thank you for writing this. My name's Jamie and I'm also trans. This book is about me." His parents were happy, too, to have a book for their son.
Other pupils says things such as, "I've got two dads," or, "My friend has two mums." They're on board with it.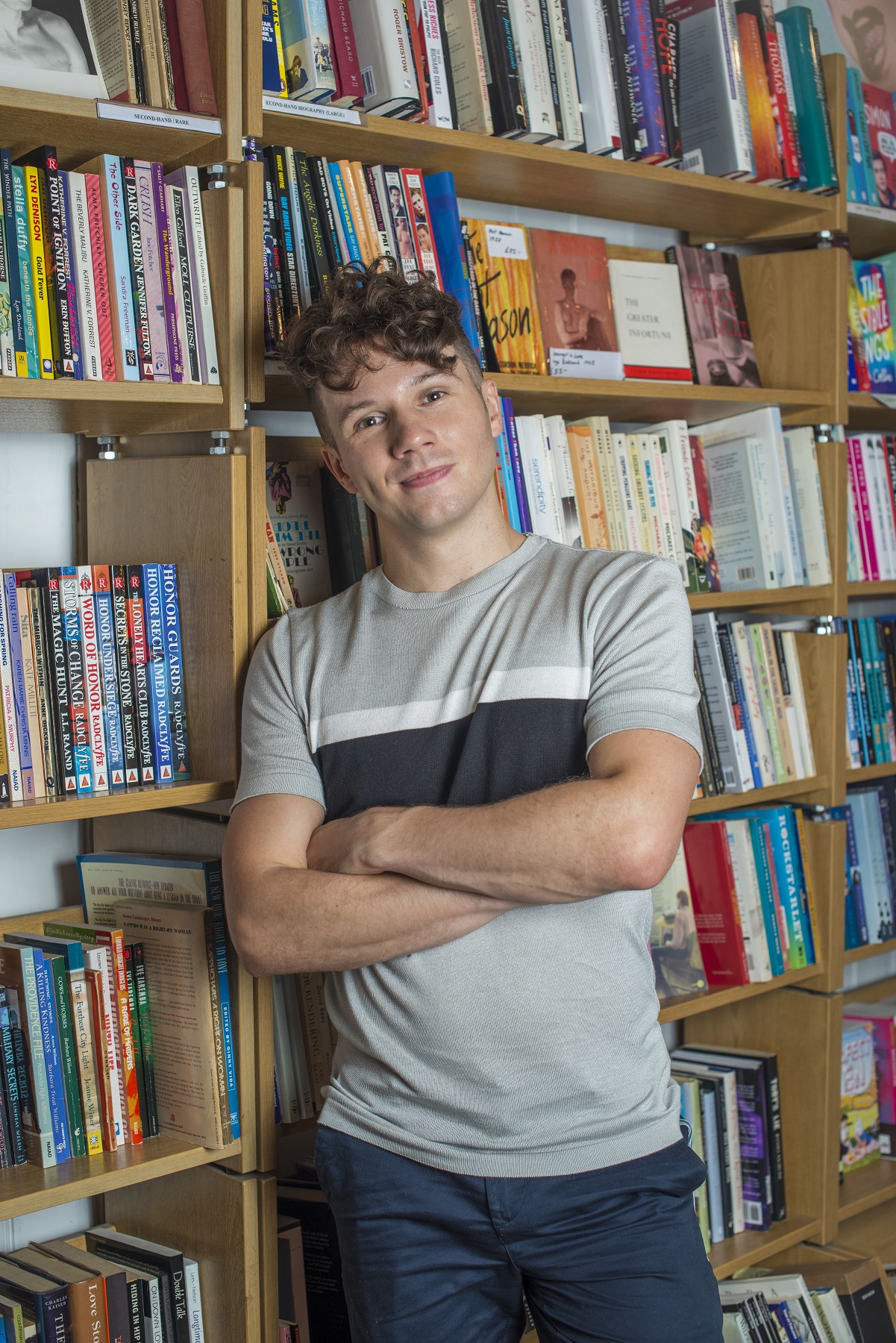 The most hate I've received has been online, through YouTube and Twitter. There was a period, two years ago, where I was targeted by a load of hate channels. They decided to make videos about me, saying I was brainwashing and indoctrinating children.
It was the first time anything like that had happened. Suddenly, as an adult, I was being bullied by thousands of people. I had to have therapy.
They weren't just calling me gay. They were calling me a paedophile. It was horrendous. It really affected me and made me question whether I should be educating children about LGBTQ issues.
But I had so much support and so many people cheering me on that I stood firm. I knew that this is what I needed back when I was little.
I met Andrew Moffat, assistant head-teacher at Parkfield Community School, at the centre of all this controversy, after he started using my books and YouTube videos as part of his No Outsiders programme. Then he invited me to see how his LGBTQ-inclusive lessons worked, and also helped me develop my own education workshops.
I tested them out at the school and the children were awesome. They were so respectful and completely got it, which is why it is so baffling to see where it's going with the protests. It's heart-breaking. Andrew is a friend and to see him go through this… I can't imagine.
No Outsiders had been running for years and been going down well.
Someone has come in and spread misinformation about LGBTQ education, inciting fear. It's a shame because not all Muslims in that community are against it. Unfortunately, this is now causing Islamophobia as well.
The current legislation around Relationships and Sex Education is 20 years old and has nothing about LGBTQ issues in it. Earlier this year, new legislation was introduced, to come into play in September 2020, but people are angry about it because it's quite wishy-washy with regard to the queer community.
Updated guidelines stipulate that primary students should leave school with an understanding that families come in different shapes and sizes, that they are diverse.
But what does that mean? Does that include LGBTQ families? The government needs to give clearer, more concrete guidance that LGBTQ education must be taught in primary schools and they have to stand by it.
My new book is called Kenny Lives with Erica and Martina. The name might sound familiar because it's inspired by Susanne Bosche's Jenny Lives with Eric and Martin, an Eighties picture story about a young girl and her two gay dads.
It caused a furore and kind of led to what we now know as Section 28. It was very innocent, but there was one picture in there that stoked the rest of the bigotry: the dads, topless in bed, reading to Jenny. The book was vilified and eventually banned, and it never had the chance to teach a generation of children about rainbow families.
I want to get a copy of my book into every primary school in the UK, so that they have at least one LGBTQ resource to use. There are approximately 21,000 primary schools in the country, so it's an ambitious goal, but The Attitude Magazine Foundation is doing its bit to help, funding 200 copies in total which we're going to send to 50 institutions nominated by Attitude readers.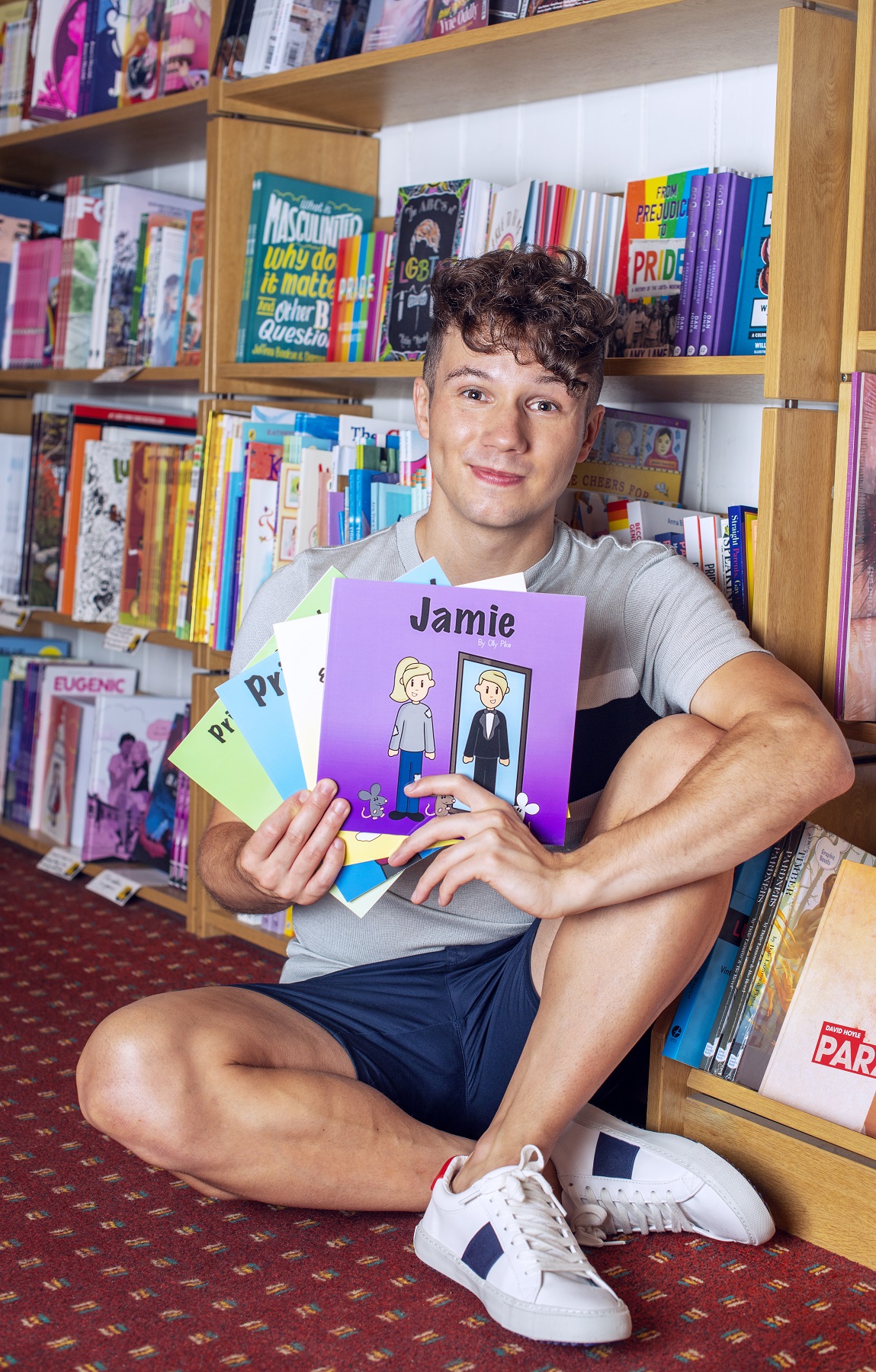 All I want kids to understand is that we're equal, and one of the stand-out moments of my career happened a couple of weeks ago.
I'd finished doing a workshop at a school in south west London, which was holding its own Pride parade. I suddenly felt emotional, seeing all their banners. All the pupils had been taught at a young age that LGBTQ people are valid, and that we exist."