Nico Tortorella lifts the lid on their queer polyamorous relationship
The Walking Dead: World Beyond star busts myths around pansexuality and gender-fluidity in the Attitude November issue, out now.
By Will Stroude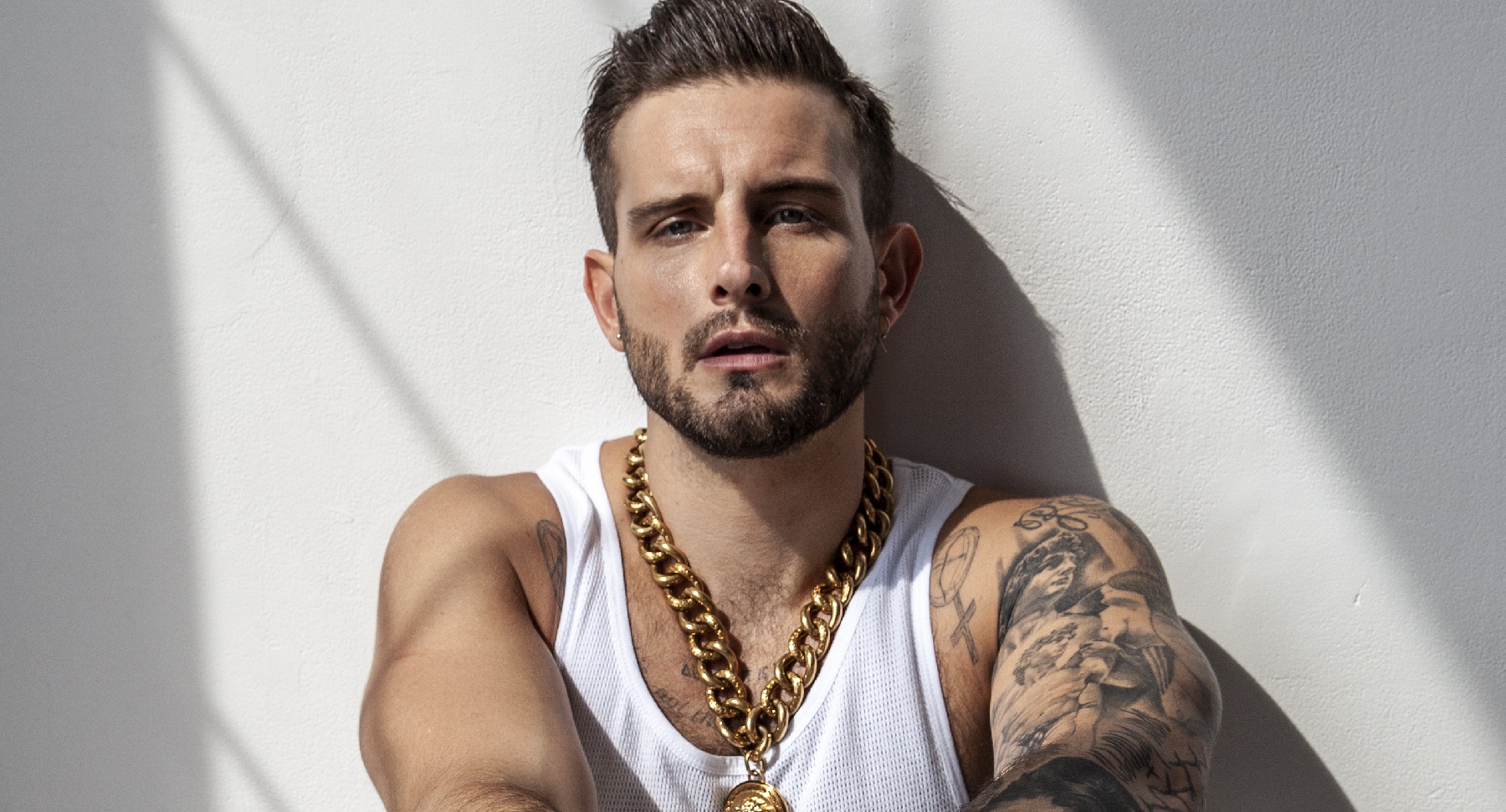 Nico Tortorella is an open book when it comes to their sexuality and gender expression, and the star of The Walking Dead: World Beyond is more than happy to help educate family, friends and fans about the vast spectrum of sexual identity if it opens hearts and minds.
The US screen star, 32, has broken the mould in Hollywood as a sexually-fluid and gender-fluid actor landing high-profile roles in everything from Scream 4 to TV's Younger, and in the Attitude November issue – out now to download and to order globally – Nico lifts the lid on the reality of being in a 'queer polyamorous' relationship.
Nico, who says they grew up in a in a "very sex-positive house", says their own journey to understanding their sexual identity was a "slow burn".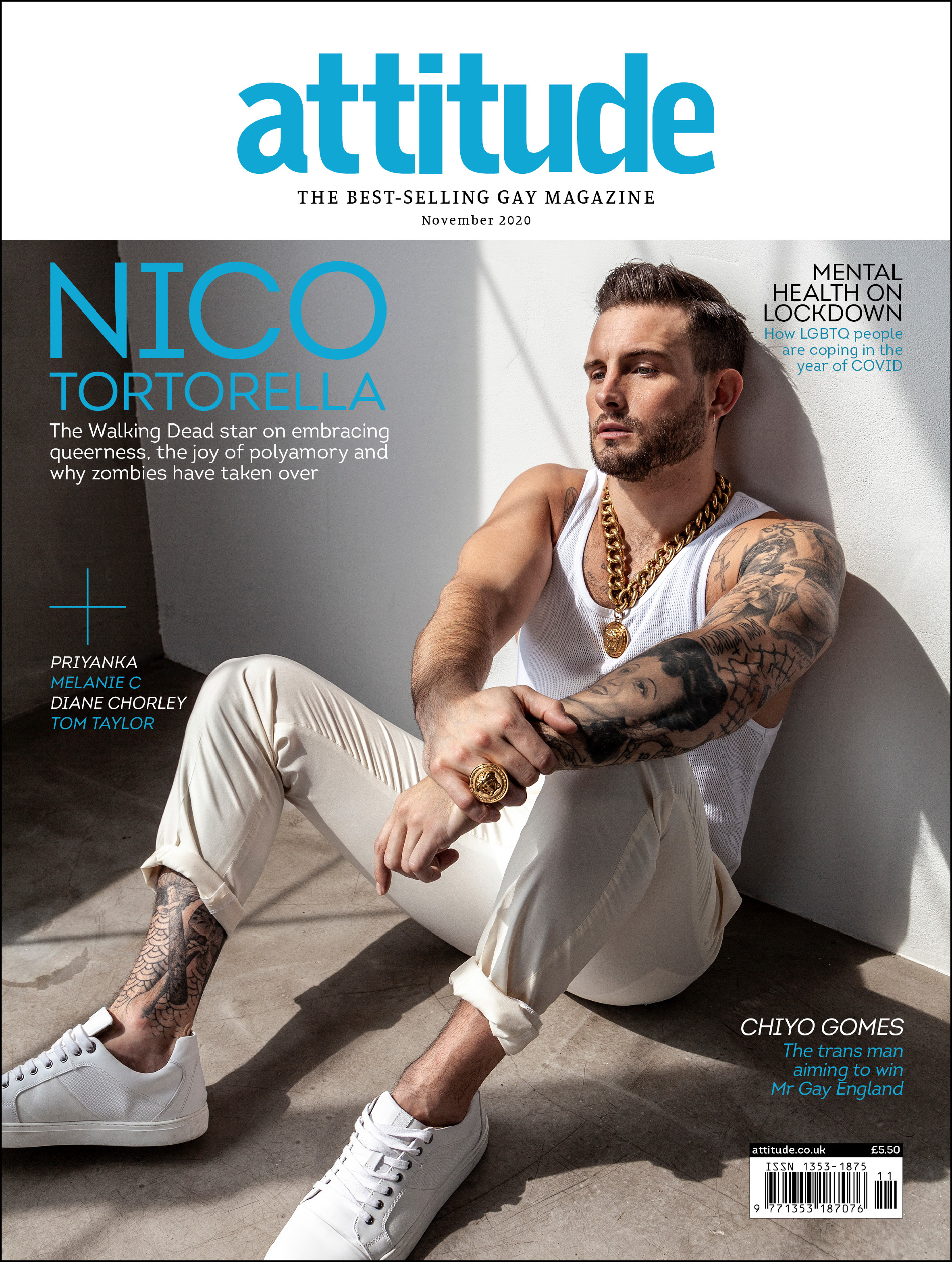 Nico Tortorella opens up about being in a queer polyamorous relationship and their new role in 'The Walking Dead: World Beyond' in the Attitude November issue, out now.
"I think that my own understanding of the binary of sexuality and the binary of gender has transitioned over the years, and I try to more educate than necessarily explain who I am with my family", they say.
"I had a very serious boyfriend at one point, and that's when I told certain family members that I was dating somebody that wasn't a girl. I was 24, 25."
Nico met their now-wife Bethany C. Meyers during college, and the pair have maintained a relationship for almost 15 years while often exploring their sexualities independently of one another.
"We started this lifelong journey of a friendship first. I mean, Bethany's my best friend and we have been through a ton of shit together. It's crazy that we met the person that we married at such a young age. We talk about it all the time", reflects Nico.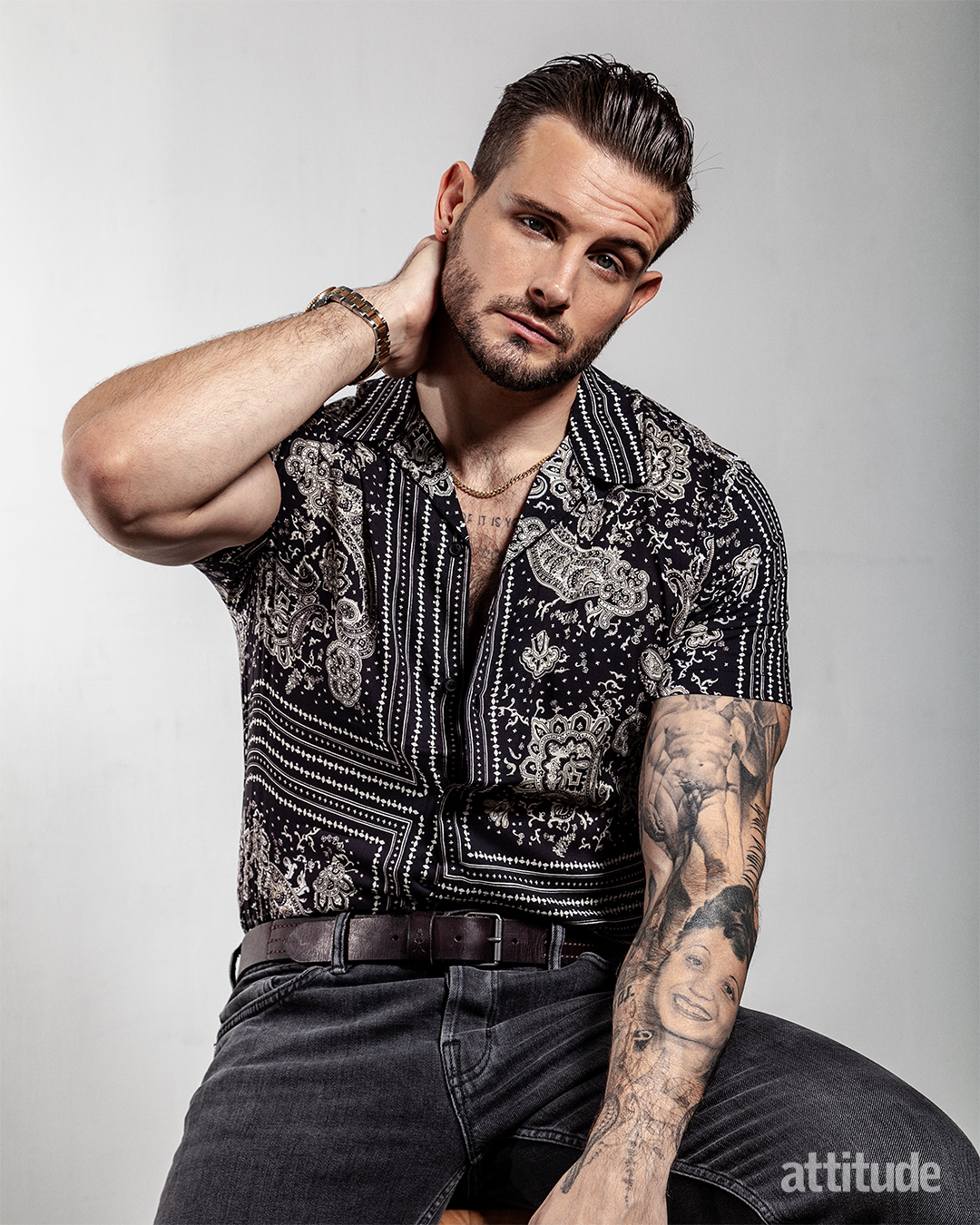 (Photography: Harol Baez)
"I'm a deep lover and it can happen very fast and still continues to, with other people and with Bethany on a regular basis. [Bethany and I] really saw each other. We were the first people to really see each other in our entirety, and it definitely made me question a lot of things.
"As life continued to move forward, the other person was just always there. There was this loyalty that never went away, no matter how far apart we were. No matter how long we had been dating someone else or how long we were living in a different state or country, for that matter, the other person was always there and it was fucking beautiful then, and it's fucking beautiful now."
While society's understanding and acceptance of LGBTQ people has moved on leaps and bounds over the last two decades, the concept of polyamorous relationships remains taboo to many people, straight and queer alike.
Asked that common misconception people have about their marriage to Bethany, Nico replies: "That we're out here fucking all the time and we have all of these other partners. No, that's not the case.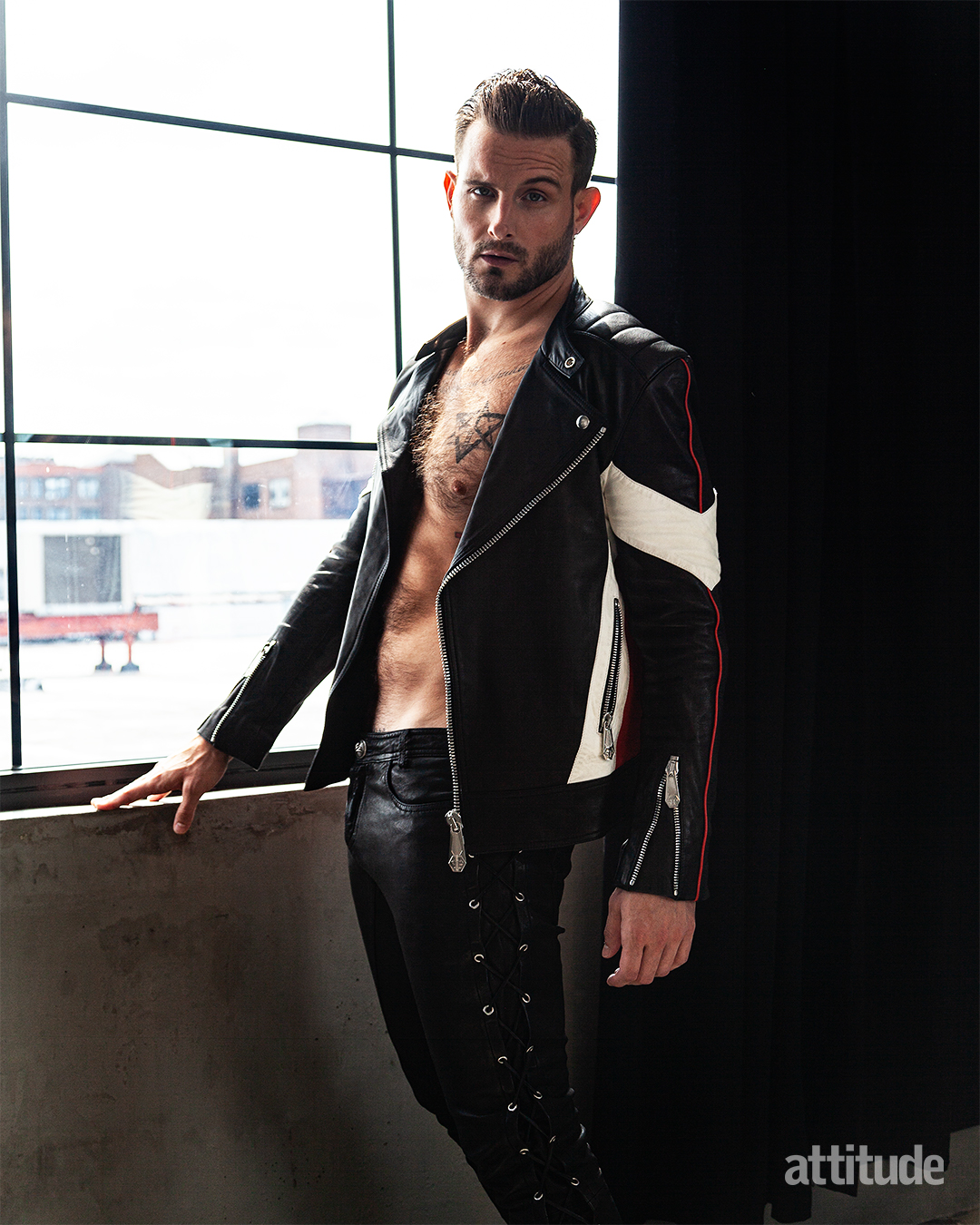 Nico wears jacket and leather trousers by Philipp Plein (Photography: Harol Baez)
They continue: "Bethany and I both have very individual relationships with our sexualities. And they ebb and flow. And we aren't swingers. We don't have relationships with other couples. Not that we're opposed to it, but that's just not something that we have done.
"I am kind of a serial monogamist in my polyamory. I've explained this term before, but it's a lot of fancy words jumbled together for, I love dating one person at a time.
"I'm married, yes, but I love dating one person at a time. I have a partner in LA that I've had for a long time, but I'm not his only partner; he's not my only partner.
"I think both of those words, queer and polyamorous, are heavily weighted, and they mean different things to different people. And what they mean to us works for us. And sometimes it doesn't.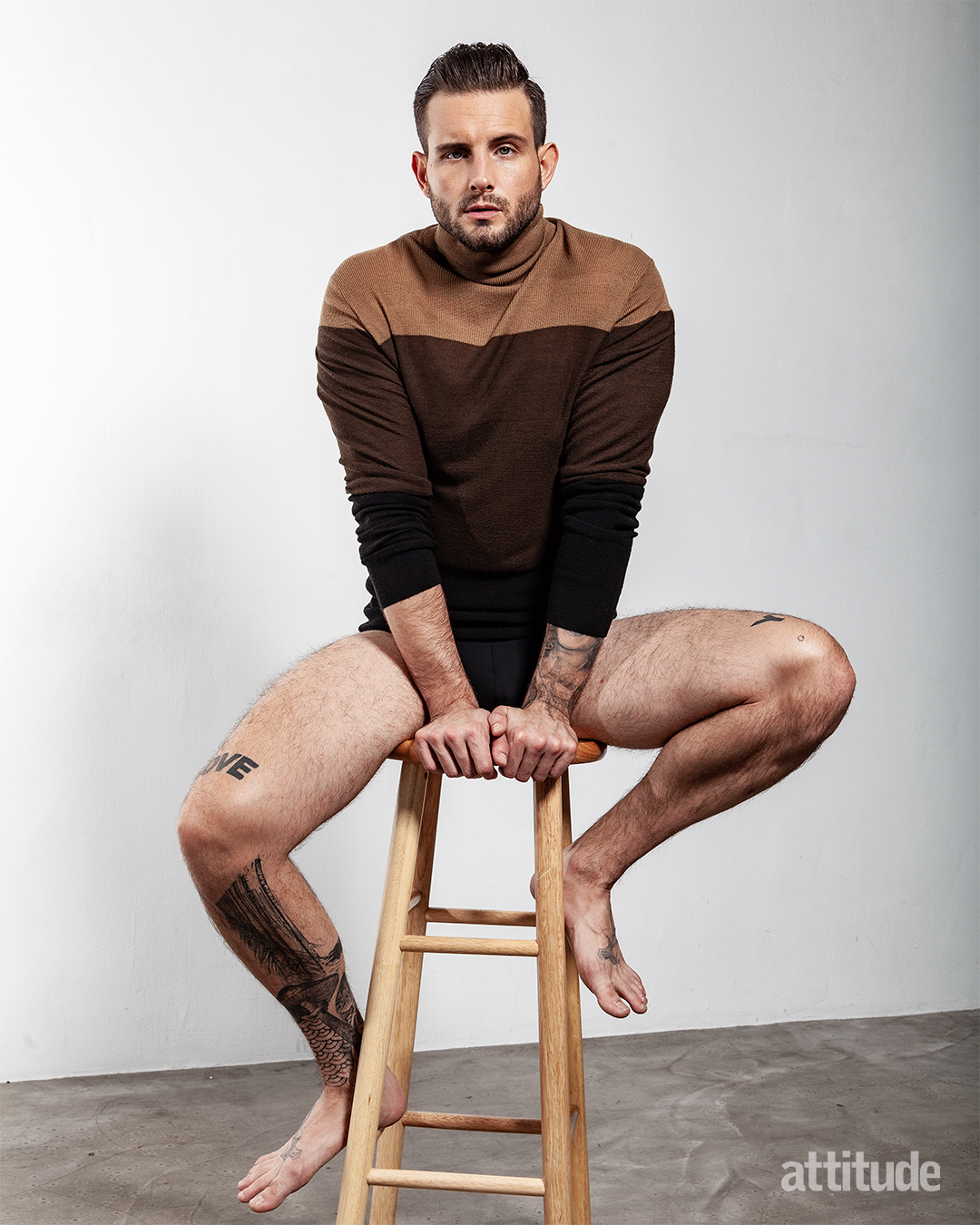 Nico wears turtleneck by Karl Lagerfeld, briefs by Versace (Photography: Harol Baez)
"Sometimes it doesn't even work for us. We still struggle. We're not experts in any of these fields. But what's different about it is we're having these conversations publicly. Every single day is a learning process for us. The next step is us bringing children into the conversation and into the mix.
"We don't have all the answers, but we're going to figure it out. I'm sure other people will try to give us unsolicited advice on a regular basis."
Nico's latest project sees him enter The Walking Dead universe in the juggernaut US series' latest spin-off, World Beyond. Their character Felix serves as the kind of queer TV action hero that couldn't only have been dreamt about just a few short years ago.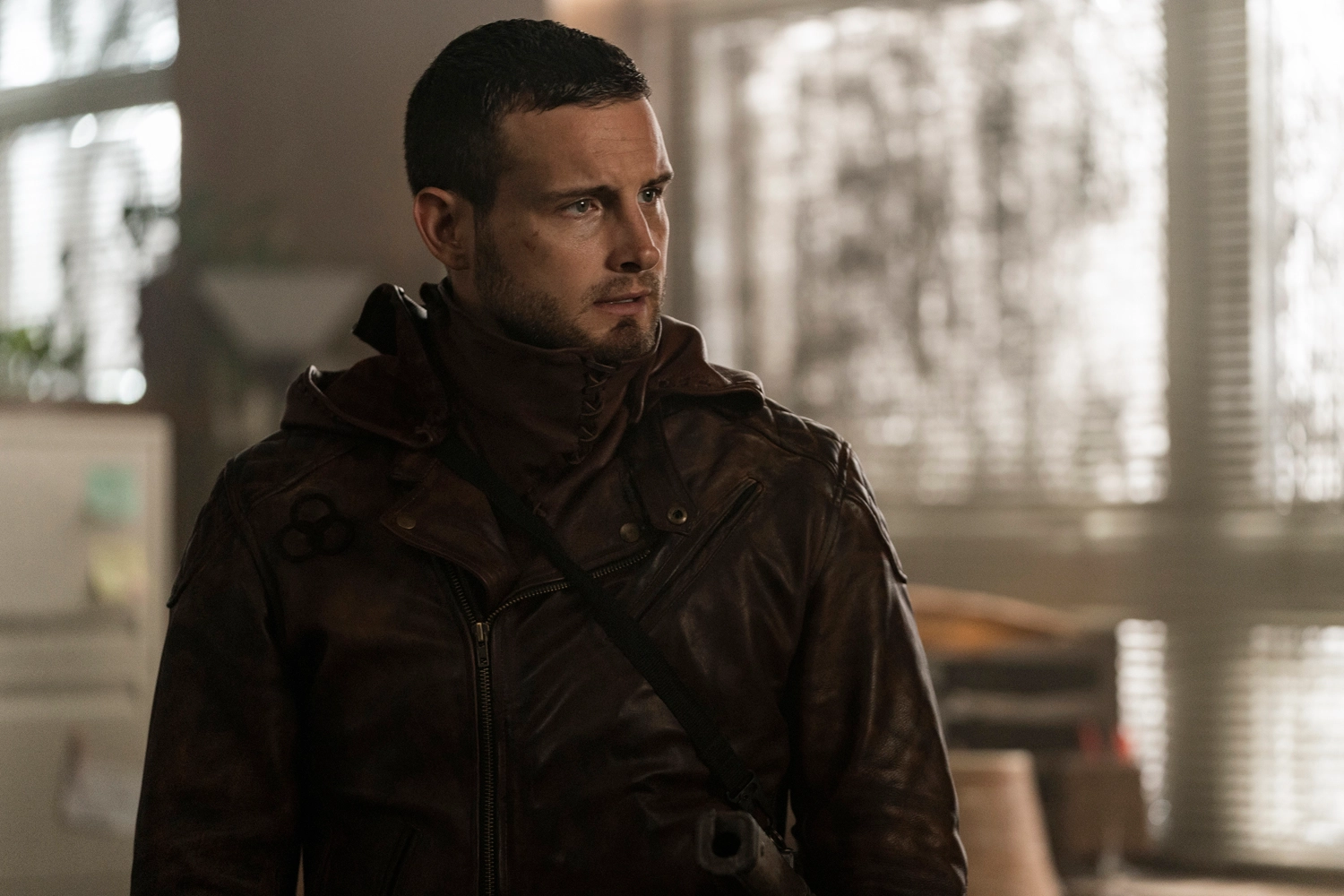 Reflecting on the post-apocalyptic world of the show, Nico says: "Everything else goes away. And that's profound. What does it look like to see everyone as an equal, no matter where you stand on a gender spectrum of sexuality, race, socioeconomic background?
"Dead and alive, that's all we get. And that really got me excited about the show and about this character, Felix, who is a queer superhero."
Read the full interview in the Attitude November issue, out now to download and to order globally.
Subscribe in print and get your first three issues for just £3, or digitally for just £1.54 per issue.