Guys get naked to recreate the ancient Olympics as they were supposed to be seen – WATCH
By Will Stroude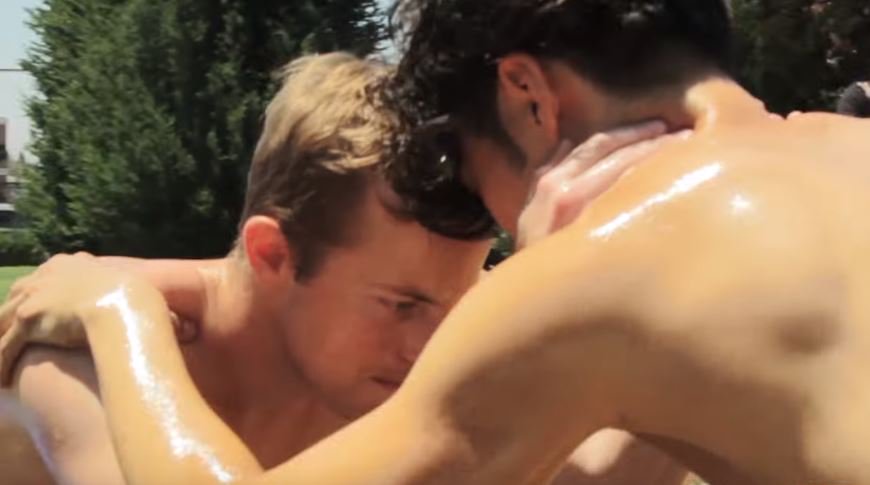 Inspired by the Rio Olympics, BuzzFeed's Try Guys wanted to educate themselves about the Ancient Olympics as they were going to recreate and compete in several sports favoured by the Ancient Greeks, such as the long jump, wrestling, and a foot race.
Talking to an expert on Ancient Greece, they were shocked to find out that the original Olympians competed nude, as there weren't any uniforms and "no really good fabric" that allowed people to move in ways that athletes do while competing.
The video starts with 2 of the 4 Try Guys, Eugene and Ned, naked, covered in oil, heads pushed together and holding each other by the neck.
Check the video out below:
More stories:
Gay Tongan Olympian gets his butt out and tells The Daily Beast: 'Kiss it and f**k off'
Naomi Campbell and Jussie Smollett cover Attitude's September Style Issue