'Fear the Walking Dead' star discusses stereotype-smashing gay character with Attitude
By Will Stroude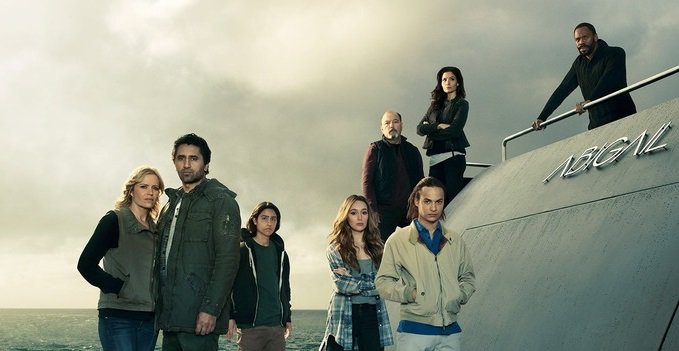 This article contains spoilers that some viewers of 'Fear the Walking Dead' may wish to avoid.
The first series of The Walking Dead's darker spin-off, Fear The Walking Dead, introduced us Victor Strand – a cunning, manipulative, but sometimes reluctantly heroic character, who was revealed to have been in a same-sex relationship during season two.
Even in 2016, having LGBT characters take centre stage rarer than it should be. So we caught up with actor Colman Domingo to talk about h0w his character is breaking ideas about what LGBT characters can do on screen, and what it means for both the small screen and the real world to have LGBT characters take centre stage.
"LGBT characters have. broadly, been stereotyped, and we haven't seen three-dimensional characters very often" Domingo tells us.
"They're not just the funny friend or someone who does make-overs. They're complex human beings who have pulse and a life like everyone else."
He continues: "For me, it's about seeing a character who's complex in every single way. There's an ambiguity about him as there are many more colours and levels to sexuality and gender expression. That's what I'm interested in."
Gay story lines in the past have notably caused drama and often turmoil, and as such have often been used as a shock factor employed by writers and producers to raise ratings and viewers. But for Victor, sexuality is almost incidental.
"Even as the actor playing him, I don't think its a big deal that Victor is in a same-sex relationship," Domingo says.
"He's actually done a lot more than that before you find out that he's in a same-sex relationship. It shows who we are in the world now – that gay and lesbian characters needn't be on the sidelines but at the centre of a story."
You can read the full interview with Colman in Attitude's October issue, available to download now from pocketmags.com/attitude.
It's in shops next Wednesday (September 14), and print copies are available to order from newsstand.co.uk.
Also in Attitude's October issue, alongside all your usual news, reviews, fitness & travel:
Cover Star Nile DiMarco discusses sexuality and changing the lives of deaf people, along with an attitude exclusive photoshoot.
In a theatre special, we meet the young out and proud stars of the National Youth Theatre as the iconic drama group celebrates its 60th anniversary.
Former Game of Thrones star Gethin Anthony talks playing gay in Westeros and his new role as infamous – and sexually ambiguous – criminal Charles Manson.
We catch up with fabulous pop females AlunaGeorge and Rebecca Ferguson as they prepare to release new music.
Eurovision winner Jamala she reflects on life for Ukraine's LGBT+ community as she looks ahead to next year's competition.
Syrian refugee and LGBT+ activist Subhi Nahas shares his uplifting story of strength and strife in the fact of war and oppression.
As Black History Month gets underway, we examine the new generation of black LGBT+ role models inspiring today's young people.
Iconic '80s star and friend of Boy George Marilyn shares the lessons learnt from a life well-lived.
We chat to French actor Geoffrey Couët, one of the two stars of new romantic gay drama film Theo & Hugo.
Male model Oliver Cheshire talks us through his favourite trends for Autumn/Winter 2016.
We catch up with RuPaul's Drag Race All Star Alyssa Edwards (and attempt to finally find out her secret) in new monthly feature 'Big in a Wig'.
More stories:
Troye Sivan jokes he 'looks good' as nearly nude photo leaks
Get the look for less: You guide to this season's best puffa jackets