Saltburn review: A twisted tale of homoerotic desire
"Lots of people get lost in Saltburn"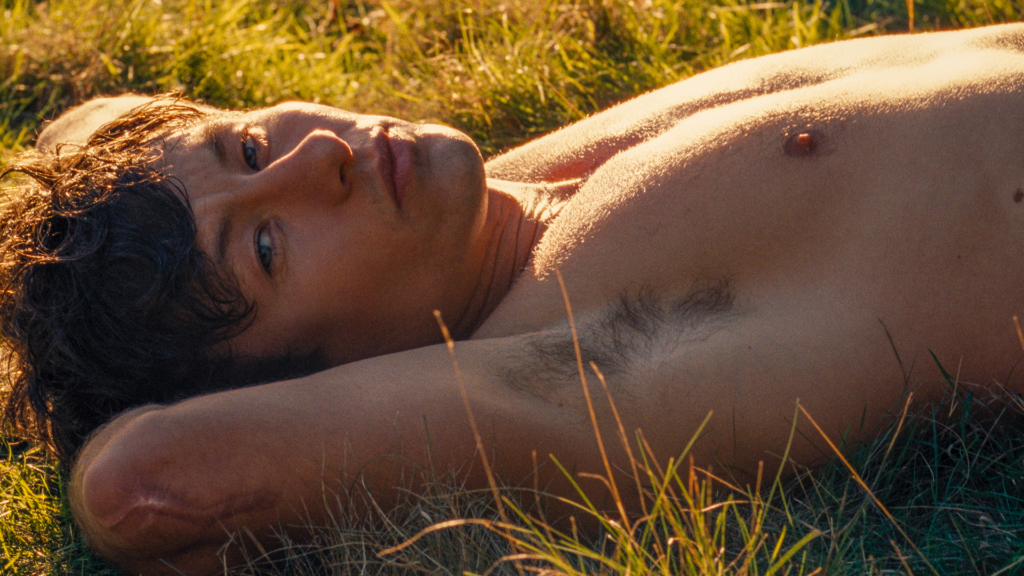 Emerald Fennell's second time in the director's seat is a tantalising psychological thriller blanketed by queer longing. Saltburn, a pithy exploration of obsession with wealth and class dynamics, climaxes with one young man's homoerotic desire over a heady summer.
Following the rape-revenge satire Promising Young Woman, Fennell takes a similarly intense approach with Saltburn. Leading the charge is the luminous Barry Keoghan in his debut leading role as nerdy scholarship student Oliver. The "scholarship boy who shops in Oxfam" is thrust into the elite milieu of Oxford University, a world that Fennell (an Oxford graduate) seems to know all too well.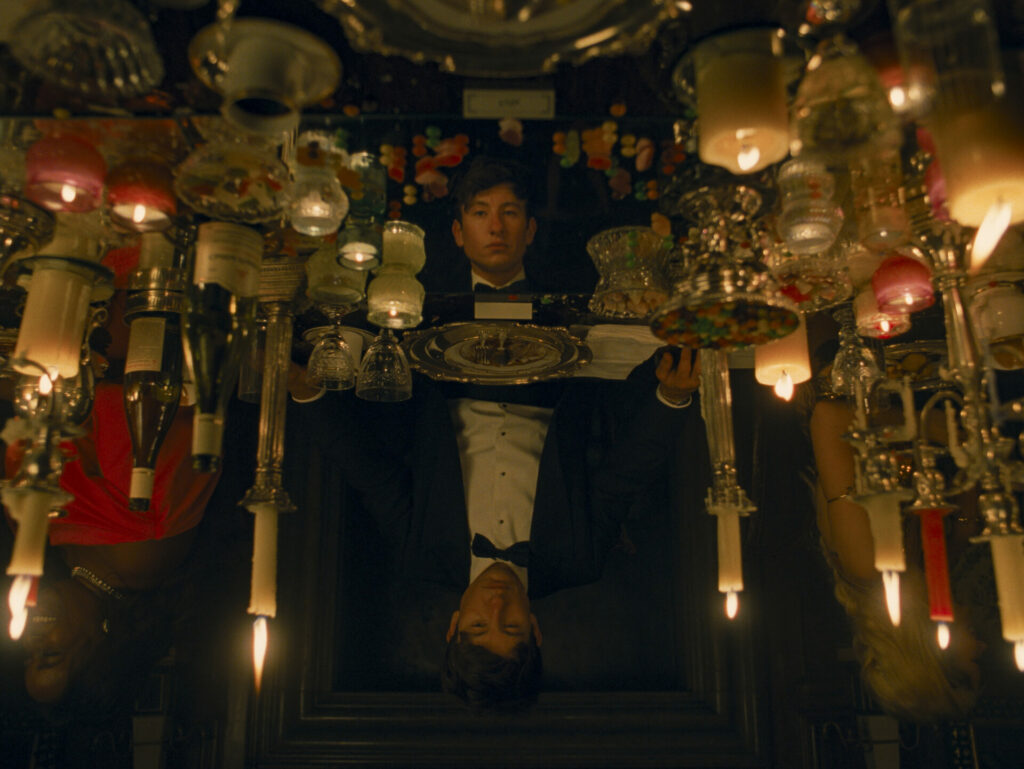 It's the early 2000s, Juicy tracksuits, and Ralph Lauren polos are all the rage, when Oliver meets aristocratic schoolmate Felix (Jacob Elordi). Their paths first cross over a deflated bike tyre and Oliver's offer of a helping hand quickly leads to an intimate yet parasitic friendship.
With an eyebrow piercing and forearm 'Carpe Diem' tattoo, Felix is painfully pompous. Though, thanks to Elordi's enchanting charm, it's easy to fall under Felix's spell. Then comes the proposal: looking like two lovers in a period drama as they giddily skip across a misty bridge, Felix invites Oliver to stay at his family's "f*ck off" castle for the summer.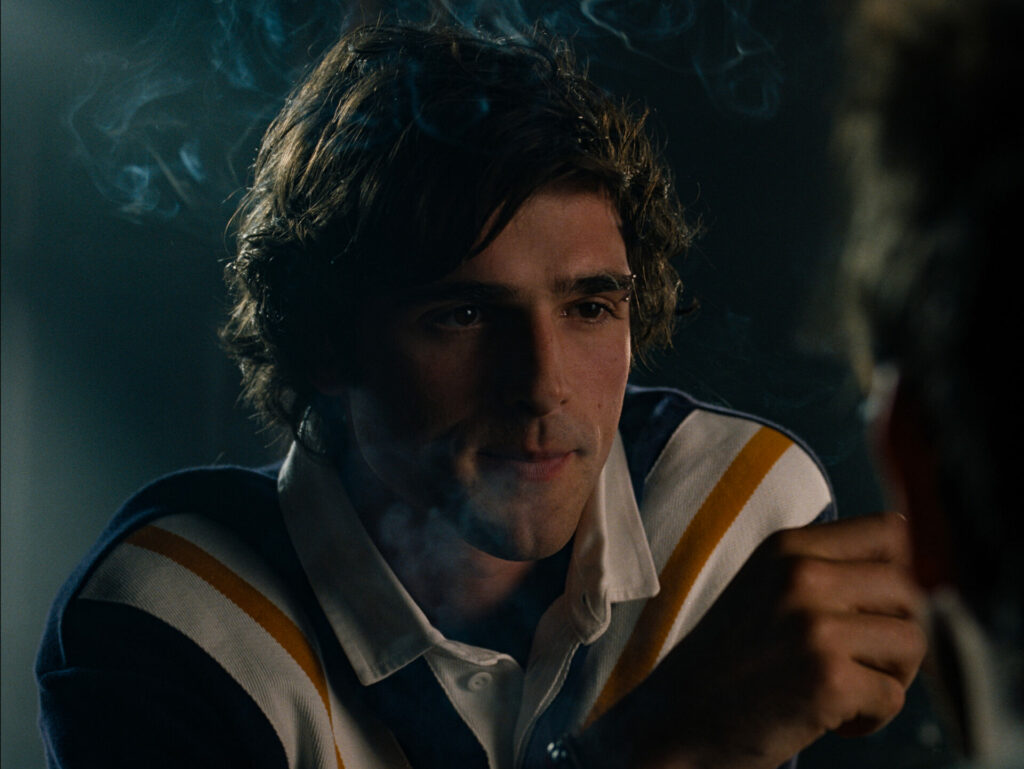 Oliver knows he loves Felix, but is he in love? Possessed by covetous lust, Oliver's unhinged journey through the Saltburn estate begins with meeting Felix's parents (Rosamund Pike and Richard E. Grant). Elsbeth (Pike) is the queen of this castle, parading a grotesque sense of material excess that's littered through Saltburn. Though, she's sharp, hilariously so, and delivers the film's most memorable lines: "I was a lesbian for a while but it was all just too wet for me."
Fennell is fixated on heightening eccentricities to the point of no return as half of these superficial caricatures fall to the wayside. For instance, when the terrifying butler (Paul Rhys) tells Oliver: "Lots of people get lost in Saltburn," the threat plays like a middling parody instead of a biting satire.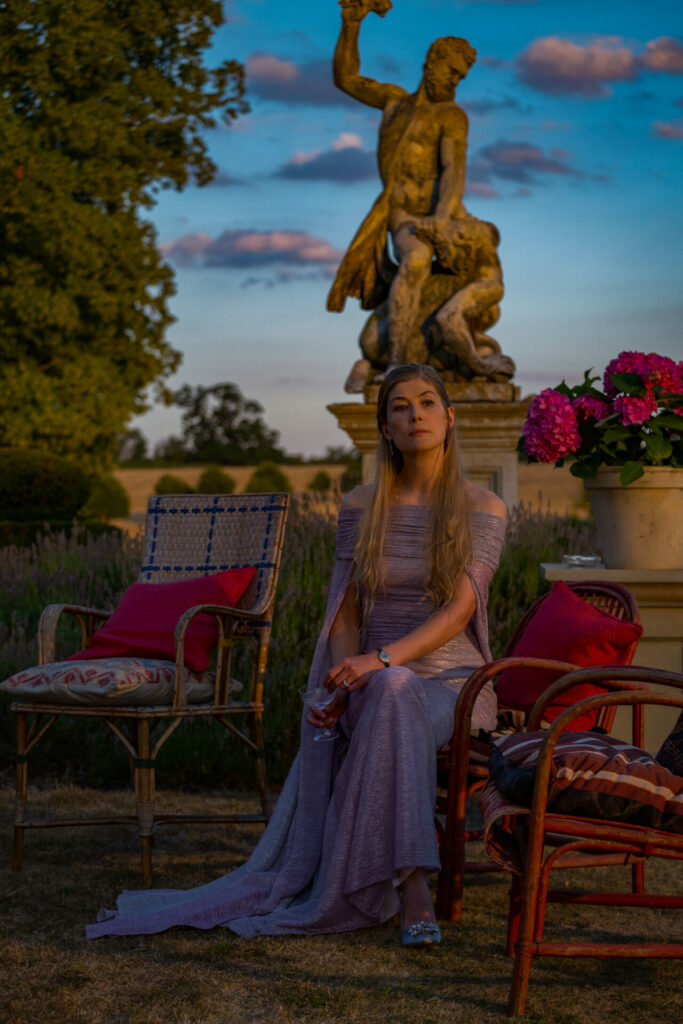 Nevertheless, a sense of unease plagues the grand estate as Oliver prowls the gardens in the sun and the exuberant late-night parties by moonlight. His gaze is co-opted by Fennell's lens which is unable to peel his eyes from the glistening sweat on Felix's tanned skin. Aesthetic becomes prioritised over substance in these moments of Saltburn.
However, that's not to say this film isn't visually compelling. Like Oliver, we peer into this wealthy world: the narrowed frame of cinematographer Linus Sandgren's 4:3 aspect ratio maintains a voyeuristic perspective. Sandgren also stylishly captures bodies as silhouettes before revealing their identity, a truth hiding behind a glossy veneer.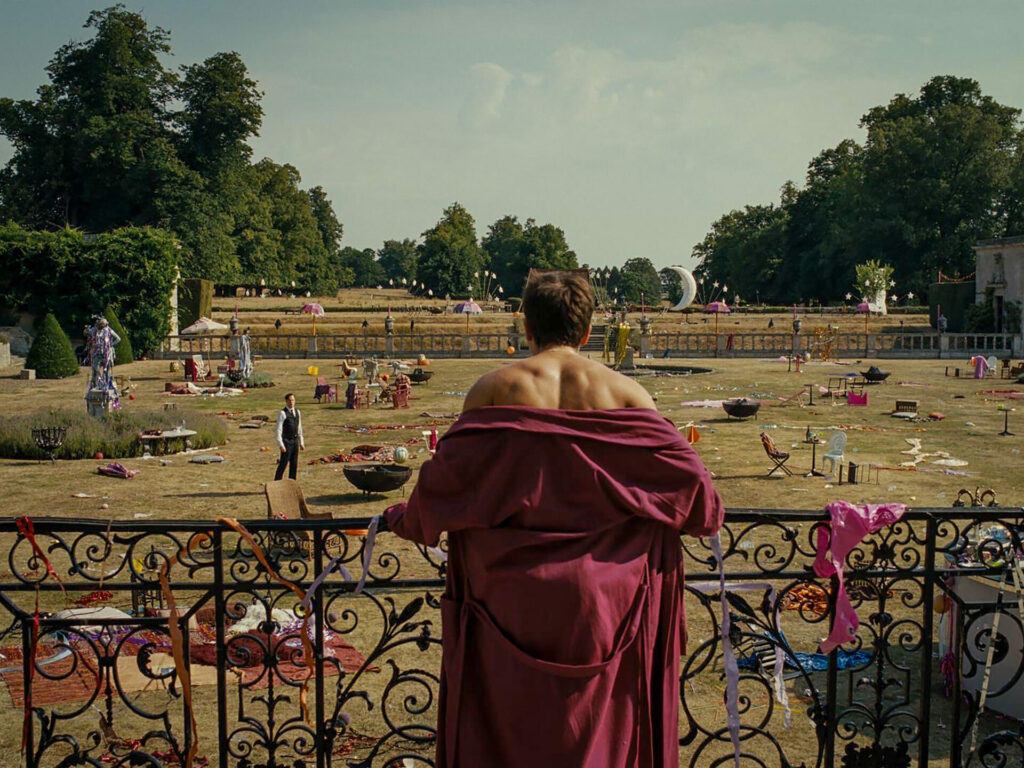 Saltburn does stun with provocative scenes like Oliver licking bath water and menstrual blood. Fennell's implementation of the shock factor, though, is frustrating, especially when Keoghan's triumphant performance is thwarted by undeveloped thematics.
No matter how many noughties needle drops and pop culture punchlines feature, Saltburn ultimately crumbles in its final moments. The heavy-handed final act is spoon-fed; unlike Felix's family, we don't need this story to be delivered on a silver platter. Fennell has led us down the corridors of Salburn's maze but with all the twists and turns it seems everyone has gotten lost along the way.
Saltburn is in cinemas on November 17.