Munroe Bergdorf and Tayce return with Queerpiphany Season 3
"Back back back again for your nerve and pleasure!"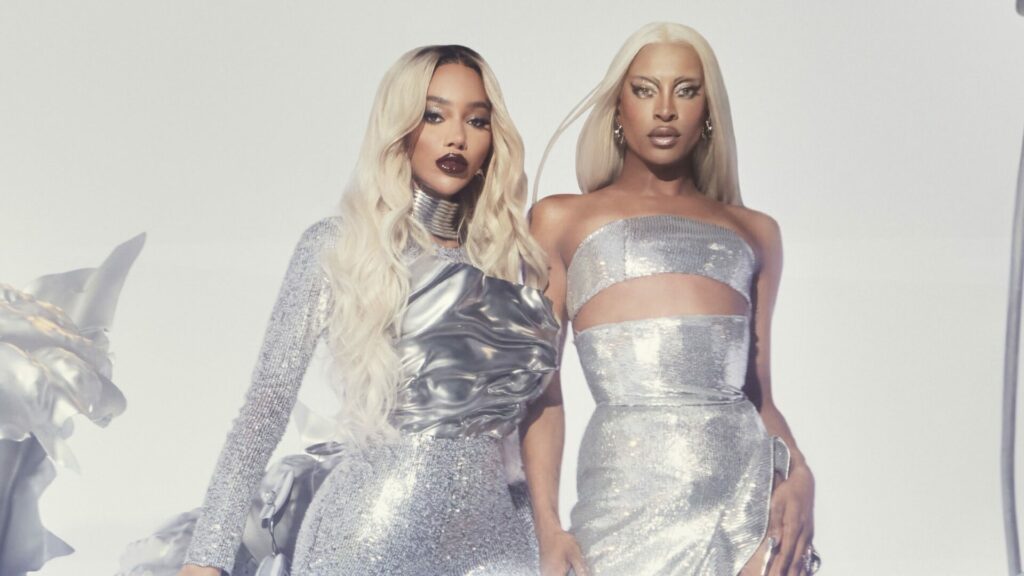 Great news for a Friday afternoon – Queerpiphany has returned for a third season with hosts Munroe Bergdorf and Tayce.
Returning once again to MTV UK's YouTube channel, Queerpiphany sees its hosts sit down with icons of the LGBTQ+ community to discuss pop-culture moments and history.
Season 3 kicked things off with Dutch LGBTQ+ activist and make-up pro NikkeTutorials. The trio discussed trans representation in the media, inspiring the next generation, and transphobia and discrimination.
Other guests joining the series in upcoming months include Amber Gill, Bimini, Megan Jayne Crabbe, and Pearl Mackie.
Munroe Bergdorf said it "Feels so good to be back on set for season 3 of Queerpiphany, for more camp, chaos, and calamity with Tayce.
"Filming this show with MTV UK is always so much fun. It really does offer some light relief whilst talking with inspirational members of the community about their Queerpiphanies during these concerning times of anti-LGBTQ pushback'"
RuPaul's Drag Race UK legend and model Tayce also added that the show is "Back back back again for your nerve and pleasure!"
She continued: "Season 3 of QUEERPIPHANY is as unhinged as it gets in the best possible way. The vibes, the guests, the looks. Buckle up baby as me and Munroe deep dive into some amazing Queerpiphanies that made our iconic guests who they are today ❤️"
New episodes of Queerpiphany will stream on MTV UK's YouTube channel.