Paloma Faith is entering her 'MILF era' with new album The Glorification of Sadness
Exclusive: "I've gone to the depths of hell," says the British singer as she prepares to release her new record dealing with her split from her partner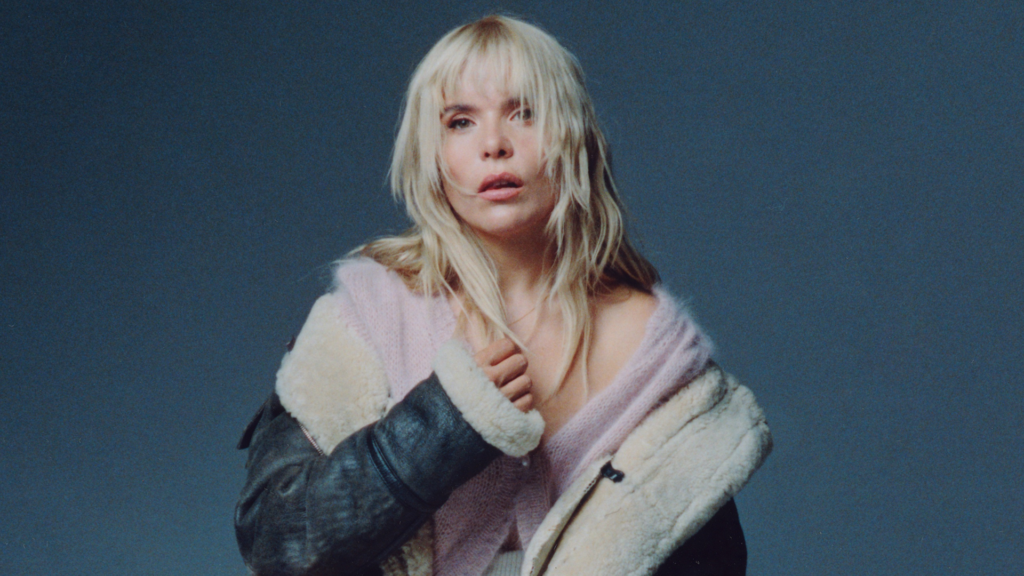 Paloma Faith is back. And she's in a new era. Announcing her latest single, 'How You Leave A Man', from her upcoming album, The Glorification of Sadness, Ms. Faith shared she was looking forward to sharing that new era with everyone. And what an era it will be.
After going through the "depths of hell" in her split from her partner of 9 years and father of her two children as well as the deaths of five friends, including bandmate BB Bones, the 'Stone Cold Sober' singer is back feeling empowered and ferocious. But she's also accepting her flaws in this new era also defined by self-acceptance.
Her sixth studio album, The Glorification of Sadness, sees Paloma provide a nuanced and personal account of her experiences, as is typical of the British pop star. From the powerful and anthemic 'How You Leave A Man' to more intimate and tender moments, the album explores all the emotions that come with saying goodbye in one way or another to loved ones. There's grief, anger, joy, and escapism. It's deeply relatable at a fundamental level.
Awarded the Honorary Gay Award at the 2020 Attitude Awards, Paloma is also remaining steadfast in her allyship towards the LGBTQ+ community. Condemning recent remarks from Conservative politicians, including the Prime Minister, Paloma shared a message of hope with Attitude: "I've had a really clear view of what is good and what is not. I think if you do that, and you remain on your trajectory, and you're unwavering, then time does have a way of sorting these things out."
Here the songstress discusses the current state of affairs, her upcoming album, and where she keeps her Attitude Award.
You announced The Glorification of Sadness saying that you were looking forward to sharing a new era with your fans? What is that new era?
I'm cheekily calling it my MILF era [Laughs] I've gone to the depths of hell. And when you do that, you come out thinking nothing really matters. I've got nothing to lose anymore. So maybe slightly unhinged.
It feels like we go on a real journey with you. Does the order of the songs reflect your personal journey?
Yeah, it's chronological. It's also the order that the songs came about as well because it was like a diary of all the stages of grief.
It really felt like that. Was it cathartic to write?
It did. I feel really close to it. Most of the songs contain something where you can relate to that feeling. There are moments where you're just like 'F**k it!"' but then you realise that's a sort of pretence or temporary feeling. Then you're back to sadness. And then you're back to hope again.
I think it's a really nuanced album because there are moments where you recognise that there's another person involved. On the other hand, what was it like making 'Eat Shit And Die'?
It was fun. I love that song that Cee Lo did – 'F**k You' – the brilliance of it was directness. I was thinking about things that I've said in argument when I've been really childish and a belligerent teenager. And I came to the studio saying I can't believe I speak like that. But then I was like, 'Let's put it in a song!'
I gather you worked on this album without much involvement from your record label. Was that a more freeing experience?
I'm getting executive producer credit on this because I was quite pedantic about sounds and mixes. It was the first time in my career that I've really dug my heels in and said, 'No, it's not right. I want it to be better.' In the past, I've released stuff where I've been unsure, but I've just gone with it. This time I was left to my own thing and told 'When you think it's finished. You tell us.'
How is 'How You Leave a Man' Paloma different from 'Stone Cold Sober' Paloma?
Back then I was pretty shell shocked that anyone would want to hear me sing. I think I had a dissociative attitude towards it. Then I woke up one day, and I was like this is actually my job. I remember thinking, 'I wonder if I'll be asked to join the Illuminati.' No one has and it's funny because somebody messaged me after 'How You Leave a Man' and said they'd seen all the symbols. I was like, 'Wow, you've got me there!' It still hasn't happened.
Just to confirm, you haven't been asked to join the Illuminati?
No, I'm desperately waiting. [Laughs] I haven't even been asked to join Scientology. I don't think I'm successful enough. [Laughs]
I think it's the Illuminati you want of those two. [Paloma laughs] You have a seemingly innate connection with the LGBTQ+ community. Has that always been the case?
It has. I was there the day that Jonjo Jury, the DJ, came out at school. We were 14 and I remember he bought a bubble gun to school and was spraying bubbles everywhere. And we were all, like, 'Yeah!' It was always a thing that I was part of coming out of a background of performance, doing cabaret in The Glory or the Royal Vauxhall Tavern. I never thought in a conscious way, 'I perform at gay clubs', I just performed at the clubs that wanted me. That was my community.
Where do you keep your 2020 Honorary Gay Attitude Award?
In the loft. Tucked up with a pillow and a drink.
In your acceptance speech, you mentioned going on an identity crisis. Has making The Glorification of Sadness had an effect on that?
I'm in a period of self-acceptance. That doesn't mean I'm flawless. But I'm trying to really work on, for the first time in my life, not using distractions to escape myself. Just being like, 'This is who I am: flawed'. We all make mistakes, but not necessarily having regrets, because every mistake leads you to something else. There is that terrifying fear when you're in my position of is it [career] going to fall off the cliff? You look at comments and people are like, 'Just because your career's on the rocks' or whatever. I didn't think my career was on the rocks! I think this is a period of self-acceptance, warts and all. That's where I'm at with it.
What do you make of the current situation around LGBTQ rights?
I'm devastated. We thought we were gonna have a revolution, and we are but it's a right-wing revolution. My stylist's assistant is trans and one of the most beautiful people I know. Recently, she was maybe 15 minutes late for a fitting, and we were all just panicked. Because that is the reality of the trans person living in what is meant to be one of the most diverse communities in the world, London, but you still think she has been killed. It's appalling. And our Prime Minister, of course, has said some hideous things. I didn't expect anything less from him. I just think it's a terrible state of affairs.
What's your message to the community?
I've had a really clear view of what is good and what is not. I think if you do that, and you remain on your trajectory, and you're unwavering, then time does have a way of sorting these things out. We can often feel powerless, but in reality, we're not if we all take a little bit of responsibility, eventually, progress will be made and it might be barely noticeable at first, but when you look back 50 years later, you will have made a real impact.
The Glorification of Sadness is available from 17 February 2024. You can pre-order it here.