Lil Nas X's brother says the singer helped him come out as bisexual
"He helped me be real with myself," his brother has said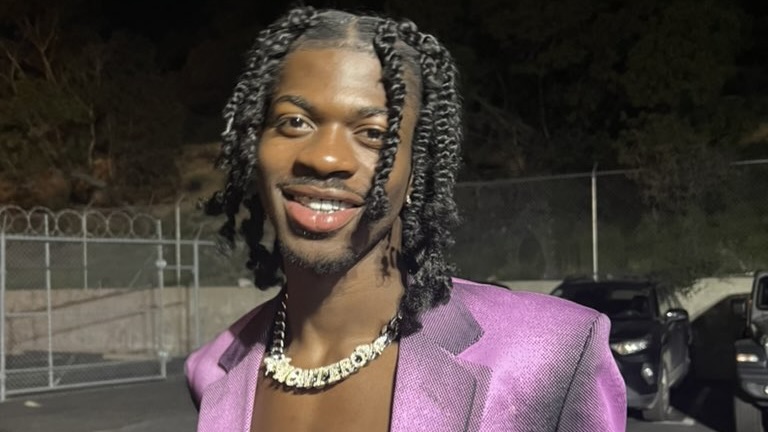 Lil Nas X has always been unabashedly proud and an undoubted LGBTQ+ trailblazer. Now, his brother, Tramon Hill, has revealed that the 'Panini' singer helped him come out.
Hill features in the 24-year-old's documentary, Lil Nas X: Long Live Montero, which premiered at the Toronto International Film Festival (TIFF) on Saturday (9 September).
It follows the 'Industry Baby' star on tour and peeks into his private life.
In the film, Hill shares that his brother helped him come to terms with his own bisexuality.
"My brother really opened doors for a lot of people," Hill shared in one scene, according to Entertainment Weekly.
"Yeah, he opened a door for me. What I mean by that, like, I'm not gay, though, you feel me?" he also said.
"I'm bisexual. He helped me be real with myself. My brother made me more open to it."
Hill then explained that he was worried about losing people in his life because of his sexuality.
"If you f**k with me, you f**k with me. If you don't, you don't, Bye," Hill then said. "Get out of my presence. I don't need you.
"At the end of the day, people are going to f**k with who they f**k with, so stop trying to chase a friend."
Hill concluded: "A friend is going to always be there."
"A friend is going to always be there"
The documentary was screened late over the weekend after a bomb threat.
"The threat specifically targeted the rapper for being a Black queer artist," Variety reported, citing an anonymous source.
After 20 minutes, in which a sweep of the Roy Thomson Hall was conducted, Lil Nas X joined the red carpet.
In the post-premiere Q&A, Lil Nas X teased new music: "I want to drop this good ass fire ass music first. And then I want to back out there."
He also revealed he has an interest in exploring folk and funk music in the future.
Lil Nas X: Long Live Montero does not yet have a confirmed release date.