Jock Night star David Paisley: 'My generation was afraid of sex'
Exclusive: The Holby City actor and Attitude Pride Award winner talks about how Adam Zane's new comedy-drama addresses the stigma around HIV and PrEP
By Simon Button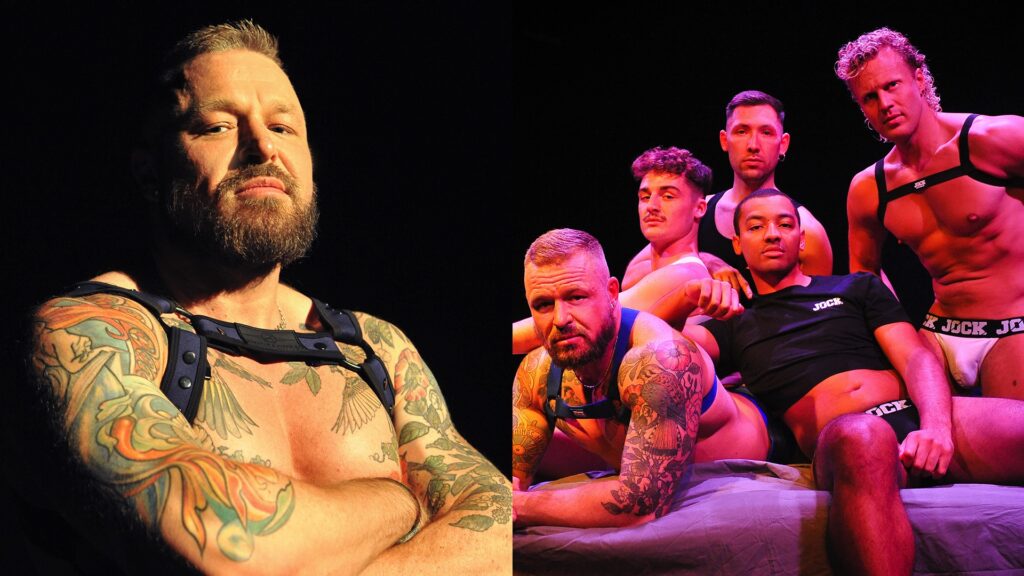 Actor David Paisley has opened up about his recent theatrical venture, Jock Night, relates to his own experiences as a gay man.
Jock Night follows a group of gay men and explores gay relationships in a world fuelled by sex, drugs, and jockstraps.
In it, David plays Ben, described as a "forty-something Victoria Wood fan searching for love in a world of chemsex and jockstraps. As the nights get wilder, he's surrounded by party boys who don't even know who Mrs Overall is."
Here, the Holby City actor and Attitude Pride Award winner talks to Simon Button here about how Adam Zane's new comedy-drama addresses the stigma around HIV and PrEP. He also touches on transphobia and politics in a frank discussion.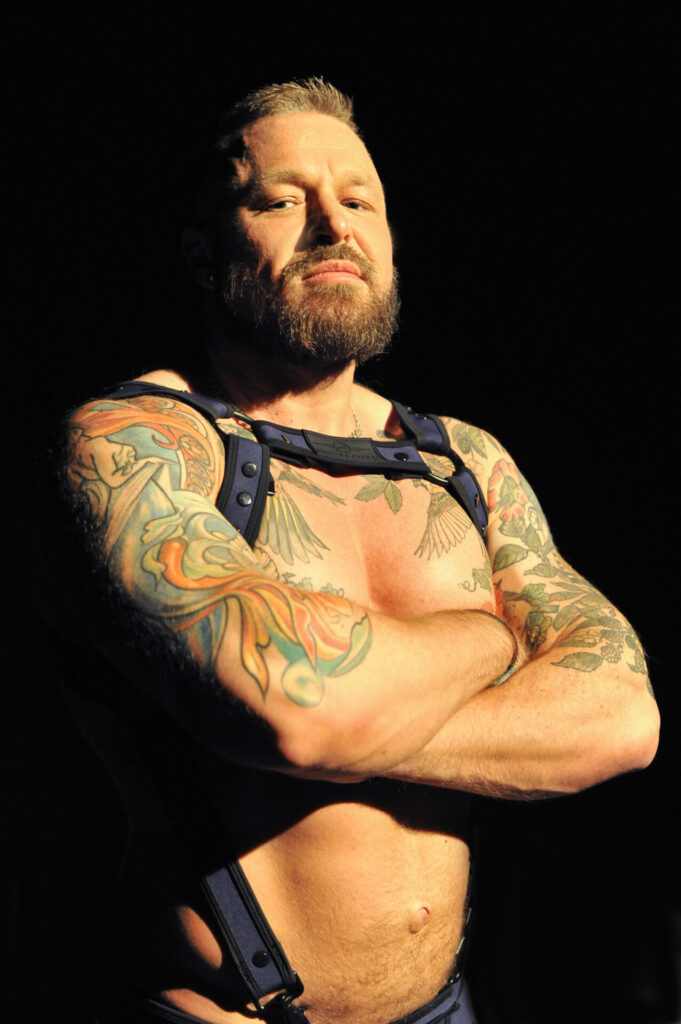 What is Jock Night all about and who do you play in it?
It's about a group of friends in Manchester who frequent a club night called Jock, which is like a dance club/darkroom/naughty sex club. And I play Ben, who's a guy in his mid-forties – which I am myself, so that's fine – who has entered into this world of sex, drugs, and easygoing promiscuity that he missed out on when he was younger. The play is mostly set in his flat and it explores the relationships between him and this group of friends as the wheels start to come off when Ben gets a boyfriend and tries to opt out of that lifestyle a little bit. He wants to settle down but it's complicated because drugs, sex, and relationships can become complicated, can't they?
"My generation was afraid of sex. We thought sex was something that could be dangerous"
Can you relate to Ben in any way?
Yeah, in lots of ways. He's a big Victoria Wood fan, as am I, and I love how because it's set in Manchester there's this very Northern sensibility to a lot of the comedy and the repartee between the characters. [Laughs] And I've lived a life. I'm not green. I was drawn to Ben because I think it's a really interesting crossroads that he's at, which I recognise from my own experience of being in my mid-40s and feeling like I'm ready to settle down.
How does the play address the stigma surrounding HIV and PrEP?
We address that quite openly and in a way that I feel is quite truthful. I was reading my lines with one of my friends who's HIV positive and he was like 'I've been in exactly that situation and you address it quite clearly'. PrEP is one of these things that's been a real sea change for queer people and gay men. My generation was afraid of sex. We thought sex was something that could be dangerous. I came out in the '90s and at that point, treatment was only just becoming much more common.
We didn't fully have things like treatment prevention, which we have now. I grew up with that awful tombstone advert when you very much thought HIV was a death sentence and it was so drilled into us that we should always use condoms. PrEP has shifted gay men's views about sex and sexuality and helped remove that anxiety. That's really important because sex should be fun enjoyable and joyful and about connection and intimacy.
"Homophobia has always existed and it hasn't gone away"
How did it feel when TERFs trolled Seven Dials Playhouse for casting you, as a staunch supporter of the trans community, in the production?
I'd already taken myself off social media a couple of years ago for my own mental health, because it's horrendous online at the moment for LGBTQ people and very specifically for trans and non-binary people. Anyone who's remotely supportive of trans people will just get monstered by this hateful community online that decides to descend and attack. When the press came out about me being in this play I was concerned that something might happen and it did. But the theatre has been fantastically supportive and I've felt very safe here because the production company understands that online trolls are just not to be paid attention to.
You're no stranger to controversy, of course, after your same-sex kiss on Holby City got hundreds of complaints from viewers. How did that strike you at the time?
What really disappointed me was that the BBC then stepped back from that and actually cut kisses that we had that were scripted later on. They stepped back from that intimacy because the BBC is quite risk-averse. Me and Lee [Warburton], the other actor in those scenes, were furious about how they watered it down and took that homophobia into account. But homophobia has always existed and it hasn't gone away. Yes, for a long time, it was quite unfashionable but unfortunately, it's become quite fashionable again, largely driven by online trolls and the fact that it's become political.
"There's no one way to exist"
Now we've got a Tory government that's courting homophobic votes and it's absolutely grotesque to see what has become re-legitimised in society, which is hate for my community. It started with targeting trans people and anyone with half a brain cell would know that it would then translate into the entire community being targeted. The situation with our Home Secretary and what she said about how being LGBTQ is not a reason to protect anyone when these are people who would be imprisoned or put to death – how heartless do you have to be to even say that out loud?
What do you hope audiences take away from seeing Jock Night?
I hope they take away a little bit of understanding about queer lives that they might not have seen before. I hope that people who have experienced what we're putting on stage feel that they are seen and that it's truthful like, 'I know those guys' or 'I've been to that kind of party'. And hopefully anyone who's unfamiliar with that scene will learn something about other people's relationships and sexual choices – that there's no one way to exist and we don't have to ape any specific heterosexist norm.
Jock Night is at Seven Dials Playhouse, London, from 9 October to 4 November. Get tickets here.