Unbreakable Kimmy Schmidt's Tituss Burgess slams removal company on Yelp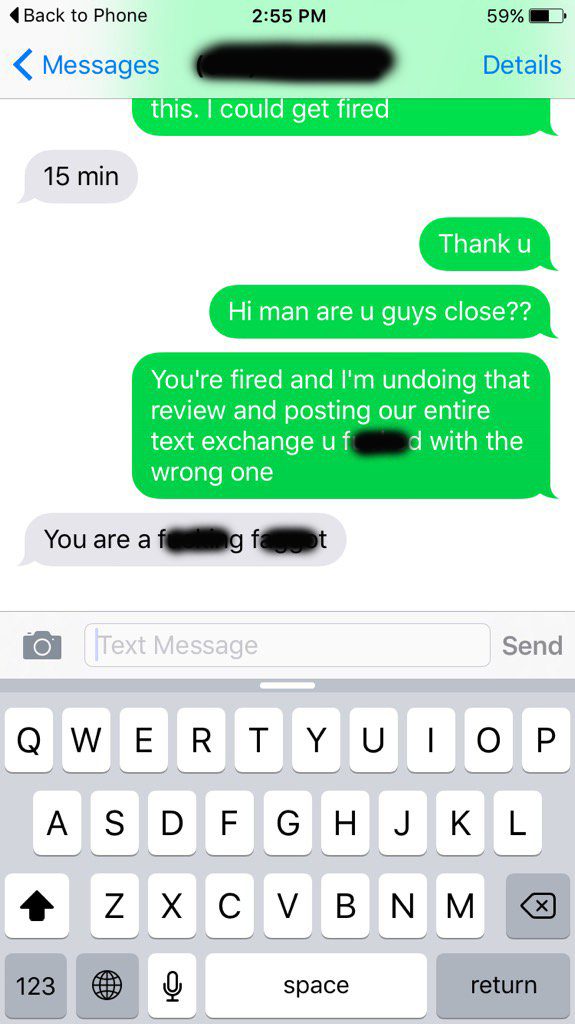 A Brooklyn moving company felt the full wrath of Unbreakable Kimmy Schmidt's Tituss Burgess.
Burgess, who plays Titus Andromedon in the Netflix Original Series, left an epic review on Yelp after moving company Franks Expressleft him unhappy.
He wrote, "My name is Tituss Burgess. I'm an Emmy Nominated Actor for Unbreakable Kimmy Schmidt currently streaming on Netflix. That's besides the point. but watch it. These guys are the absolute most unprofessional workers have ever dealt with."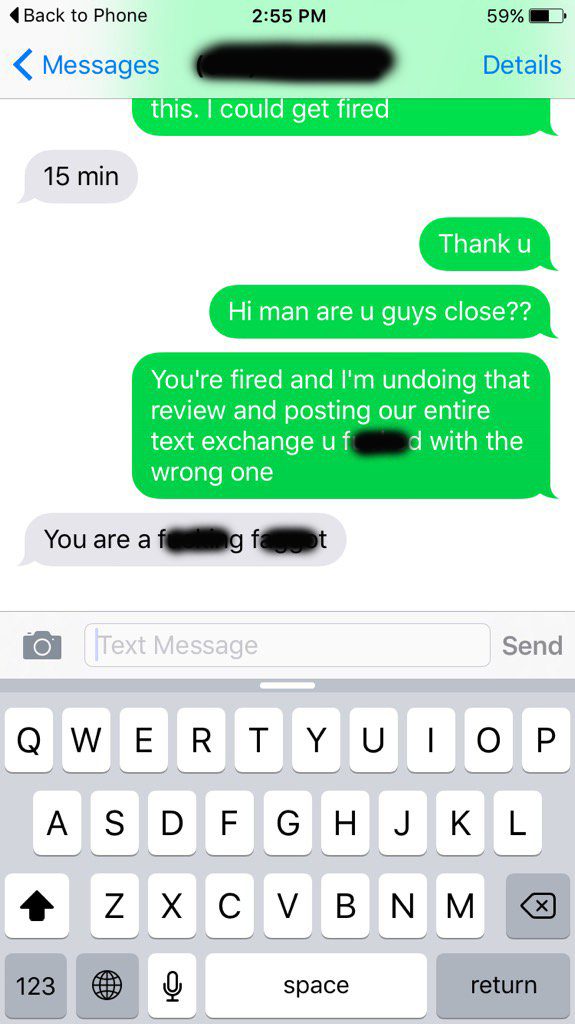 He continued, "I called this man this morning. We chatted. He said he could move my couch at 1pm which was the time I requested."
"1:30 still no movers. I called back and he says 'I will give you a discount'… I said ok. He says, 'but you have to post a review on Yelp'. I said when you complete the job I will complete the review. For the following I have the entire text exchange saved. He texts saying 'no review no show'."
"This went on for 45 minutes," he adds. "It completely threw my entire day. I called him about 9 times but he wouldn't pick up but he somehow was capable of texting. Do not use this company. I'm going to post this to Twitter, to my Instagram, to my Facebook."
"You messed with the wrong queen," he finishes.
Burgess also accused the Franks Express staff member of calling him a "f*ggot".
Burgess then took to his social media channels to continue dragging the company.
According to Entertainment Online
, Franks Express responded to Burgess' review.
They wrote, "Dear Tituss! Please contact with our owner Frank! It is fatal mistake. And we would like to clarify that."
"We believe that you had bad experiences with other Company. As you can see our reviews on the Yelp you can find us as professional. We work very hard and do for our customer our best. We protect our reputation and brand name. So if you call us we would give you truck and the best crew in that time."
"It would be the best chance to help the famous person. We are very sorry, but please contact us by yourself or by your someone who could discuss with us that situation. Thank you for your understanding."
Well that escalated quickly, didn't it?
More stories:
Grand Theft Auto goes gay with new Pride modification
Theresa May: What you need to know about the LGBT rights record of Britain's next PM