Michelle Rodriguez defends 'transphobic' new action film on the basis that she's bisexual
By Will Stroude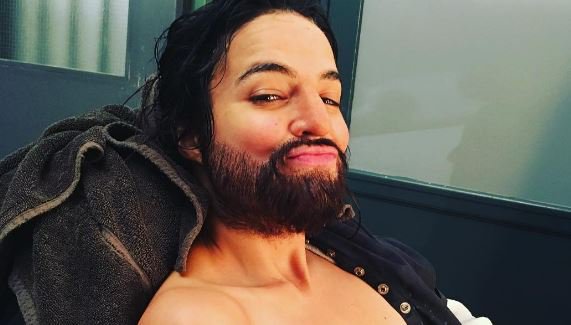 Michelle Rodriguez's new movie (re)Assignment sparked intense criticism when it was first announced last October for its controversial story line which sees the Resident Evil starhitman seek revenge after being forced to undergo gender reassignment surgeyr.
As the film's release date approaches, however, Rodriquez has defended what she describes as a "crazy b movie" in an Instagram post which includes a photo of her being made-up as a man, complete with prosthetic beard.
"It's in the B Movie genre, a culture shock pic, shot like a 'film Noir' graphic novel. I played a male assassin for four days in the movie, boy was that beard itchy," Rodriguez explained in the post.
The 38-year-old added that she felt her body "comes off hermaphroditic" in the film. 'Hermaphrodite' is another word for an intersex person who has reproductive organs normally associated with both male and female sexes.
According to the BBC, Rodriguez has also appeared to claim that the film is above reproach because she herself is a member of the LGBT community.
"You can't really argue with me because I'm you," she said, adding that she would "never do a movie with the intention of offending anybody in the LGBT community" because she is "part of it."
Meanwhile, Rodriguez's co-star Sigourney Weaver, who plays the crazed doctor responsible for the reassignment surgery, has also defended the film's subject-matter, insisting that nobody was "demeaned or denigrated" by it.
"It's not a Disney movie – it is noir," the 66-year-old added.
Early screenings of (re)Assignment have received a number of negative reviews across the board.
The Guardian awarded the film t one out of five stars, and commenting that "Every single decision made by [director, Walter] Hill is bad,"
Meanwhile, review aggregator Metacritic currently gives it a 32 out of 100, based on nine reviews, indicating "generally unfavourable reviews."
More stories:
Troye Sivan jokes he 'looks good' as nearly nude photo leaks
Get the look for less: You guide to this season's best puffa jackets