Idina Menzel reveals she's excited about gay Elsa in Frozen 2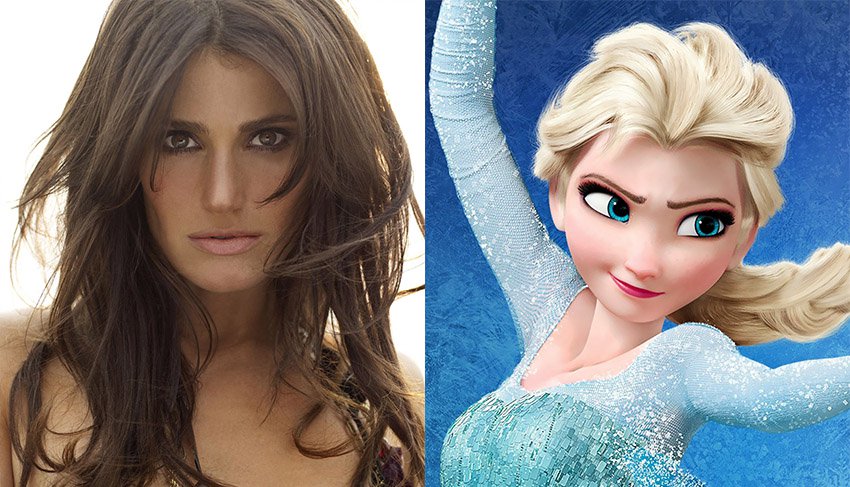 The #GiveElsaAGirlfriend campaign started to trend earlier this year after fans wanted the upcoming Frozen sequel to feature a gay Elsa in order to have better LGBT representation in Disney films.
Idina Menzel previously stated that the campaign was "great" but has now given more details on her thoughts of the movement in a brand new interview.
Speaking to PrideSource Menzel, the voice behind Elsa and the hit song 'Let It Go', reveals that she was surprised by the movement and said, "I can say that I'm excited that the conversation is happening."
"I can't promise anybody that that's what's gonna happen. I'm just a servant at a big company called Disney and I'm happy to have a role and a job. But deep down am I really happy that it's causing people to talk about it and have these kinds of conversations? Yeah, I am."
But when asked if the public were ready for a lesbian Disney princess, she said she "doesn't know".
"We've made a lot of strides in the last couple of years, and then all of a sudden the hate and the vitriol within our country is exposed and you're like, 'What happened?' We're in the ancient times again."
Menzel also states that she quickly saw how some people interpreted the Frozen hit 'Let It Go' as a coming out anthem.
"I quickly saw all of the parallels and the universality of the song and how it could speak to so many people in so many different ways," she said.
Menzel will once again voice Queen Elsa in Frozen 2, whilst Kristen Bell and Josh Gad will both return as Princess Anna and the snowman Olaf respectively. Directors Chris Buck and Jennifer, who wrote the script for the 2013 movie, will also return.
You can read the rest of PrideSource's interview here.
More stories:
Troye Sivan jokes he 'looks good' as nearly nude photo leaks
Get the look for less: You guide to this season's best puffa jackets