Hollyoaks: Ste to attack Harry as addiction storyline takes a violent turn
By Will Stroude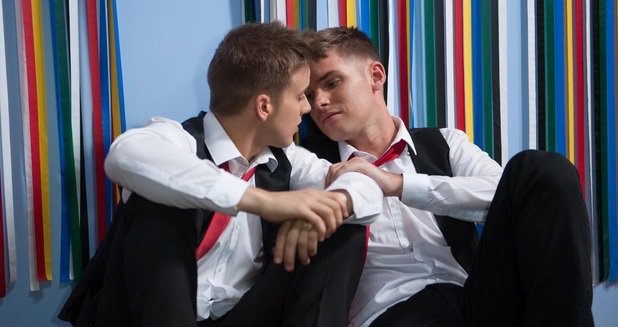 Ste Hay sinks to new lows tonight in Hollyoaks as he lashes out at boyfriend Harry Hutchinson, played by hunky Parry Glasspool, according to Digital Spy.
A special three-hander episode of the Channel 4 soap tonight will see Ste, played by Kieron Richardson, attempt to go cold turkey as he battle his crystal meth addiction after Nico Blake overdoses on his drugs.
Despite the attempts of boyfriend Harry (Parry Glasspool) and friend Tony Hutchinson (Nick Pickard) to keep him locked in the house, Ste manages to escape. When the pair find him, things soon take an even darker turn nasty as Ste punches Harry.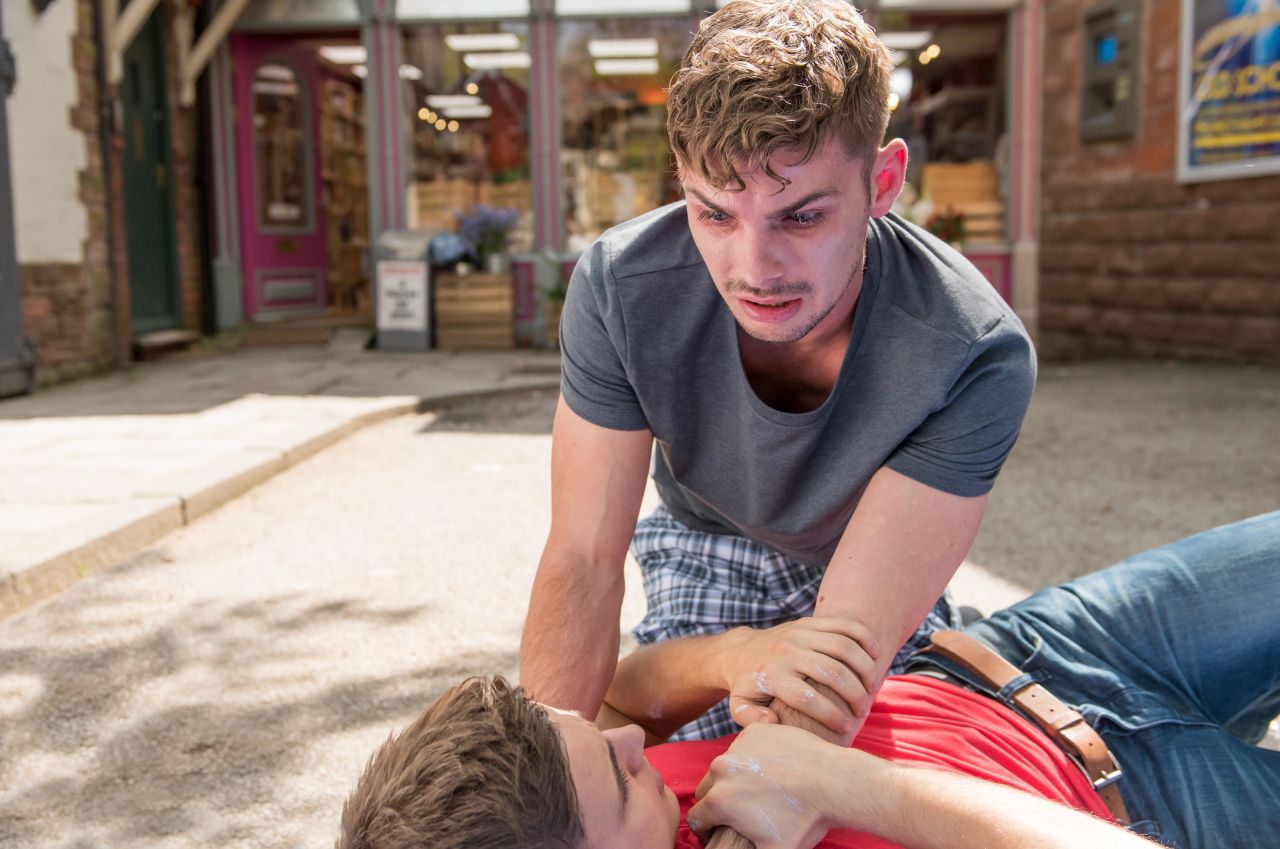 Can their relationship survive this? Tune in to Hollyoaks tonight at 7pm on E4 to find out.
More stories:
Hollyoaks' Parry Glasspool teases fans with naked bathroom selfie
Interview | Hollyoaks' Parry Glasspool talks steamy love scenes, gay fans and age gaps