Heartstopper stars Joe Locke and Kit Connor call for more LGBTQ representation on screen
The young actors talk to Attitude about diversity in film and TV and how Heartstopper shows what a difference it can make.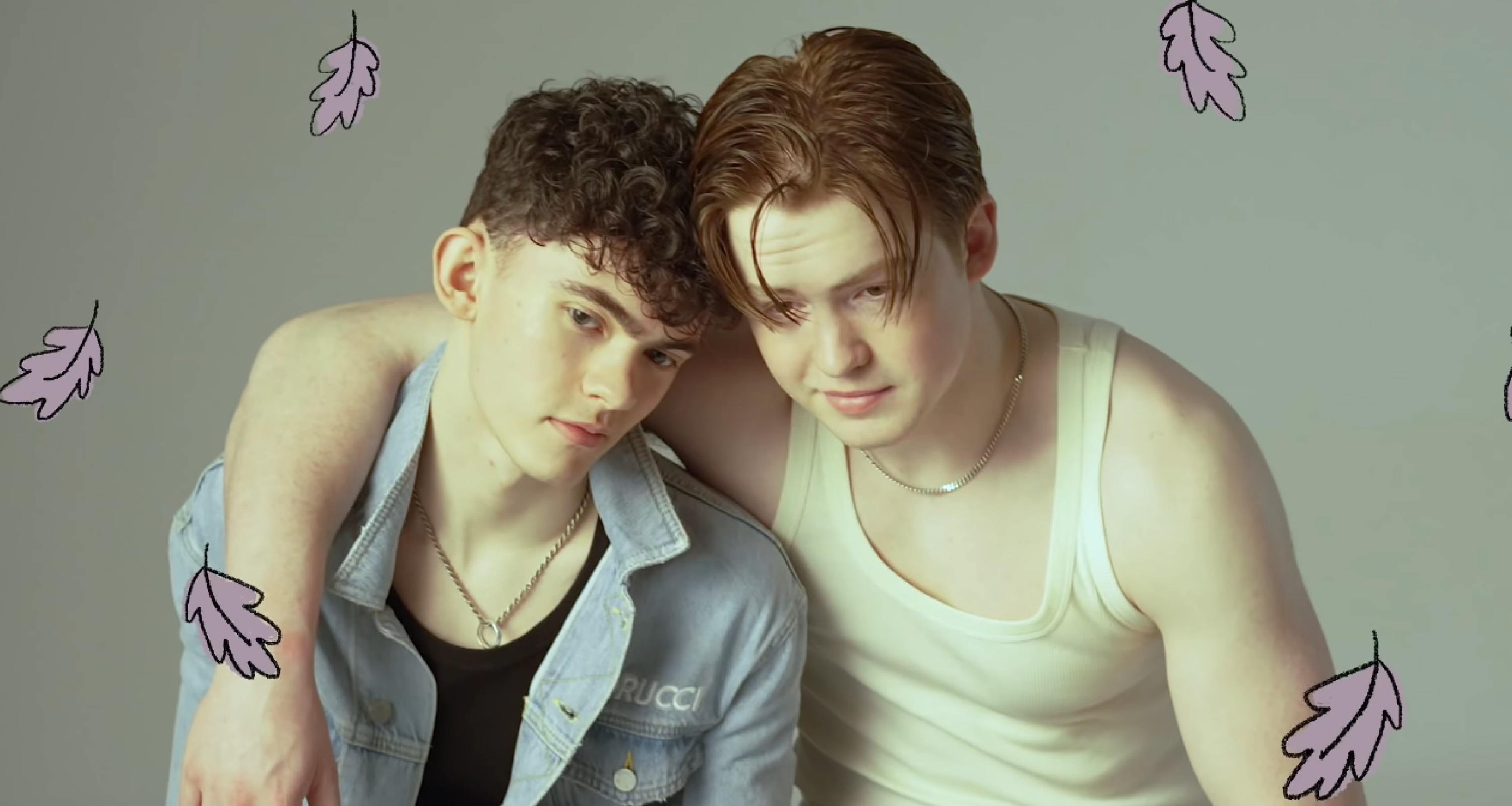 Words: Alastair James; pictures: Jordan Rossi
LGBTQ representation in the media "is getting better" – that's the conclusion of Heartstopper's Joe Locke and Kit Connor, who play Charlie Spring and Nick Wilson respectively.
As the pair appear on the cover of the Attitude May/June issue, the teen actors reflect on diversity in the media and argue, as would we, that the show is an example of why representation matters, but also what impact it has.
Kit says: "I think the representation in modern-day media is getting better but there are never enough queer stories being shown on screen."
He points to the example of their cast member, trans actress Yasmin Finney, who plays one of Charlie's best friends, Elle Argent.
"There just aren't enough trans actors or actresses on screen in media at the moment. That's something hopefully the show will prove to everyone. Yas gives an incredible performance in the show and I think that Yas is one of the best performances in the show, honestly; one of the ones I enjoyed the most," Kit says.
Joe adds: "I think there comes a stage where people start talking about for the sake of diversity. And I don't think that's a fair argument for any situation.
"I think our show is an example of how that isn't a fair thing for people to say because the amount of talent and reality that comes from having a diverse cast and everyone from different walks of life… it adds an element of truth to the story."
As well as taking time to provide all-round positive LGBTQ representation in the cast, Heartstopper is also a win for showcasing positive, more uplifting LGBTQ stories.
While it recognises homophobia and bullying, it doesn't focus on them.
Joe thinks it's key to show young LGBTQ+ people that "you can have happiness and you deserve happiness. I think it's really important to push the idea that no matter who you are, or what you identify as, or your sexuality, you're allowed happiness."
Kit also says: "Sebastian Croft, who plays Ben, one of the bad guys, said to me after we watched the show the other day that one of the scenes [is one] that people might show to their parents to come out.
"I was humbled by that, because that's such an honour for any actor to be able to create a scene like that, that could really change a person's life. That's an honour that I am so grateful to have been given. I don't think I'll ever really forget that."
Heartstopper premieres on Netflix on 22 April 2022. The Attitude May/June issue featuring the cast of Heartstopper is out now.