Elliot Page opens up about 'liberating' shirtless scene in new movie
"I'm so proud to be a part of this deeply personal film about love, family and identity"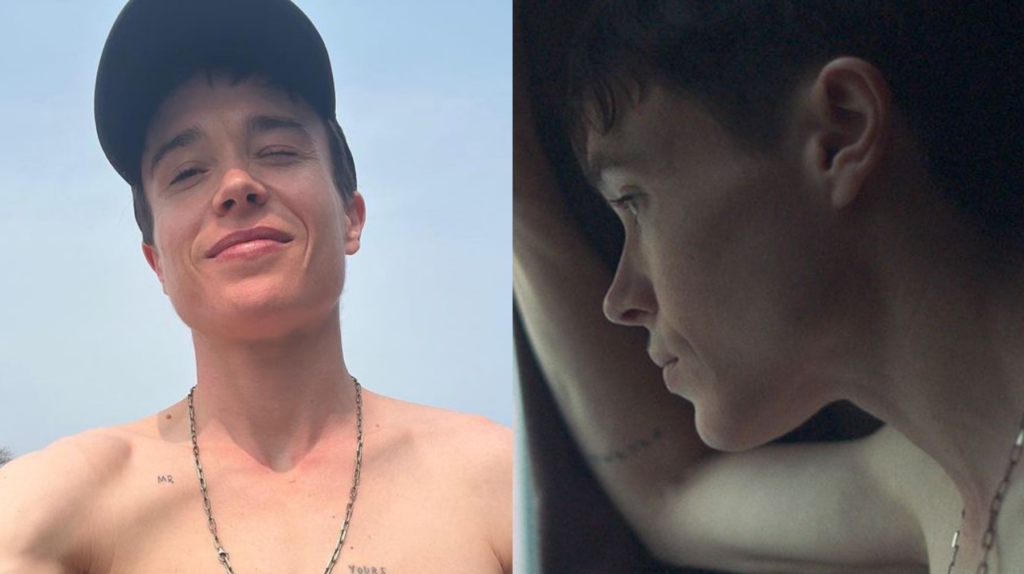 Elliot Page has opened up about his first shirtless scene since he came out as trans.
The 36-year-old actor, known for The Umbrella Academy, came out as trans publicly in 2020.
Page debuted their new film Close To You at the Toronto International Film Festival on Sunday (10 September).
He starred, produced, and co-wrote the film. Close To You follows Sam (Page) a trans man reconnecting with an old friend while travelling to reunite with family.
The film marks Page's first movie since coming out and the film begins with Sam being shirtless.
Page described it as a "liberating" experience.
Speaking to Entertainment Weekly, Page shared that he's never felt more comfortable expressing himself as a character before.
Page explained: "Shooting on the day, I was getting out of bed and getting dressed, it was sort of clumsy, like, 'Oh, it would be great, he sleeps shirtless.'
"In the moment when you're making this, you're making it from this instinctual place that I don't know how to describe."
"I'm so proud to be a part of this deeply personal film" – Elliot Page
Page also noted that the experience "just felt natural."
To play a man who's "comfortable and present" with their body was impactful for the actor. "I never thought I'd feel that way, so it's nice to get to act it," he noted.
"Doing something like this, complete improv, before, would've been close to impossible," Page explains. "The sensation of being able to do it and feel that present enough to do it, I just felt exhilarated every day."
Writing about the movie on an Instagram post on Sunday (10 September), Page revealed: "The experience [director ] created on set was unlike anything I've ever done.
"The cast worked off of a detailed script with no dialogue – improvising the scenes to foster honest and raw performances."
He concluded: "I'm so proud to be a part of this deeply personal film about love, family and identity."
A release date for Close To You is yet to be announced.