Colton Haynes was told his father killed himself after finding out he was gay
By Will Stroude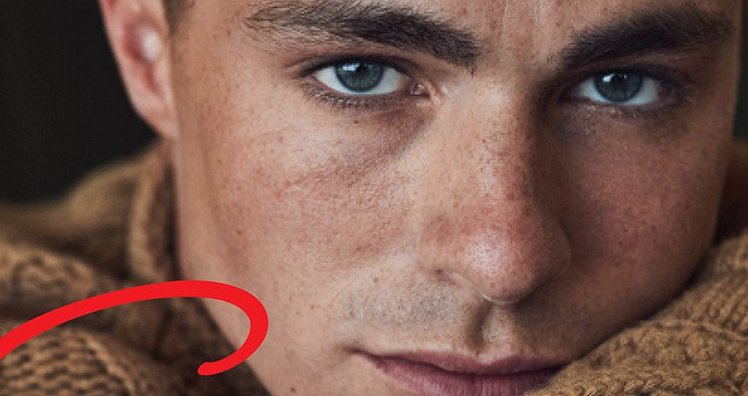 Colton Haynes has opened up about his traumatic adolescence, revealing that he was told that his late father killed himself after finding out his son was gay.
The 28-year-old former Teen Wolf star, who has been open about his battles with anxiety and came out publicly back in May following years of speculation about his private life, looks back on his formative years in a candid new interview with OUT magazine, recalling the personal pain he went through after telling classmates and his conservative Kansas family he was gay at the age of 14.
In a heartbreaking passage, Haynes reveals that relatives told him his father had killed himself after finding out about his son's sexuality:
Haynes says his mother's poor reaction to his coming out caused him to rebel, and he spent the next year experimenting heavily with sex and drugs. The Arrow and Teen Wolf actor ran away from home for three weeks at one point, and found himself sleeping in a friend's closet. It was there that he received a phone call from an estranged relative who told him his father had committed suicide.

"I'm the last person in the world who would say, 'Oh, my dad—pity me'," says Haynes, whose father, married seven time, split from Dana and was never close with him. "But I was told that my dad killed himself because he found out I was gay. So, of course, I lost it and was like, 'How could you say something like that?' And no one will ever really know the truth. But my brother and my mom went to pick up my dad's stuff, and the only picture on his fridge was my eighth-grade graduation picture. So I was just like, 'Fuck'."
Haynes goes on to explain why he didn't come out publicly sooner, admitting that Hollywood figures had encouraged him to keep his sexuality a secret for the sake of his burgeoning career.
"I feel really bad I had to lie so long," he says. "But I was told that was the only way I was going to be successful.
"When you're young in this industry, people take advantage of you, and they literally tell you your dreams are going to come true.
"If you believe that, you'll do anything. And you do believe it – especially if you're from Kansas."
You can read Colton's full OUT cover profile here.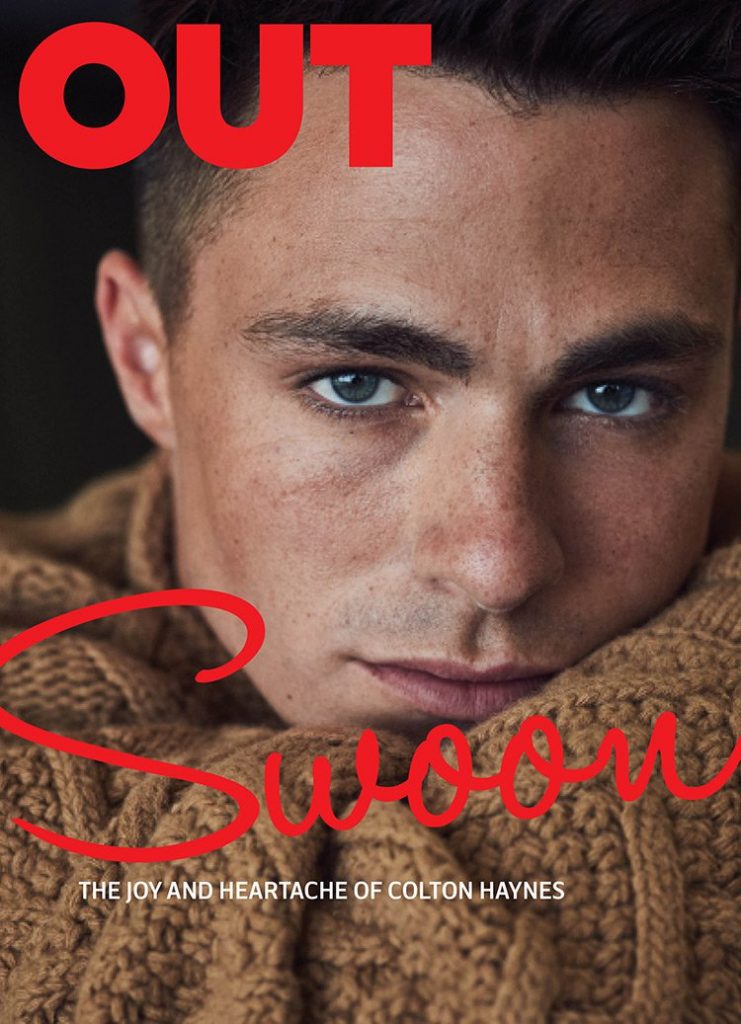 More stories:
Celebrity Big Brother: Lewis Bloor gives viewers a full-frontal eyeful
BBC commentator slammed for homophobic comment during Olympic kiss cam