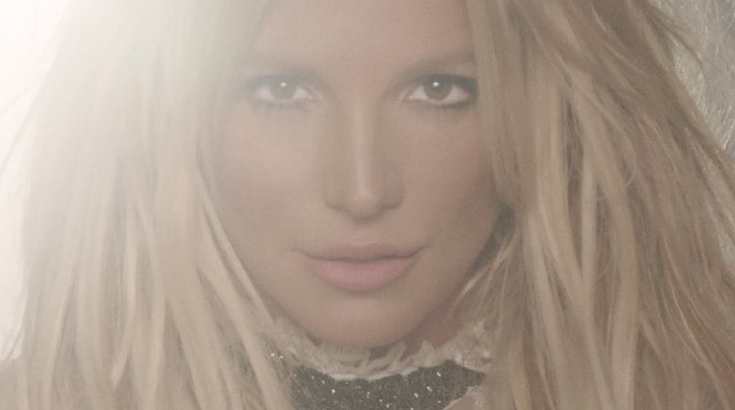 "Here's my invitation baby, hope it sets us free" Britney teases on 'Invitation', the opening track on her ninth studio album, Glory. "Come feel my energy" she continues, in a sentiment which in all honesty conjures the antithesis of the pop star we've often seen over the last few years.
As part of a career full of highs and lows, both personal and professional, Britney's last LP, 2013's Britney Jean, failed to fully impress. It was dubbed lazy, directionless and empty, and despite naming it her most personal project, it felt as though Britney herself was further detached from the project than ever before.
The album was then followed by standalone single; last year's throwaway, Iggy Azalea-featuring, 'Pretty Girls'. Somewhere along the line, things had got a bit lost. The big question hanging over Glory then is whether it can recapture the spark that always made Britney Spears, as a pop star and as a brand, so exciting.
The campaign's lead single, 'Make Me', wasn't the out and out banger that a lot of fans had come to expect from the Princess of Pop. Instead, we got a slickly-produced and smooth, mid-tempo jam. For those who'eve heard nothing more, 'Make Me' an amalgamation of the kinds of sounds you hear on Glory, and makes far more sense as a song and representation of the album once you've heard it in alongside its sister tracks.
Both on 'Make Me' and the rest of the album, the 34-year-old's vocals sound warmer and more honest and exposed than they've done in years. Apart from the deliberate but effective vocoder effect on a couple of the tracks, the overly auto-tuned and distorted vocal tuning from Britney Jean and 2011's Femme Fatale, seems to have been, for the most part, shed.
The Britney we're more exposed to in the media these days is the goofy but lovable Mom-Britney, who Instagrams pictures of her kids running away from dinosaurs and the odd inspirational quote, rather than the pop star and performer that used to be at the forefront.
Glory, though is an instant reminder of her voice's unique and innate ability to invoke sexuality in her music. Nobody claims that Britney is ever going to give us Whitney-esque vocal acrobatics, but there's an undeniable power in her instantly recognisable voice that prove spellbinding when put to the right use. It's something that hasn't been fully utilised on the past few albums, but there's moments on Glory that will take you right back to the highlights of 2003's In the Zone.
Seven of the tracks on Glory have Spears' name attached to the writing credits and while we wouldn't be so naive as to assume Brit wrote a huge proportion of the lyrics, it's clear that she has had a real hand in putting her own persona forward. The majority of the tracks are written by upcoming writers Julia Michaels (who co-wrote most of Selena Gomez's Revival album) and Justin Tranter (one of the men behind Justin Bieber's 'Sorry'), who seem to have been the best possible collaborative team for Spears, as they've assured that her character and charm are prevalent throughout the record.
The cinematic 'Man On the Moon', sounds, sonically, as if could be a long lost second cousin of 2000's 'Lucky'. "Dark mascara dripping down my face" she sings, and despite its quirky, electro production, lyrically, it's one of Britney's most poignant moments since 'Everytime' and the closest thing you'll find to a ballad here. As melancholy as the lyrics feel however, there's also a hint of weirdness present here, which is something that also runs through the entire album, as Britney casually jumps into French 2 minutes and 40 seconds into the song. And, would you believe it, this isn't the last time foreign-language-ney comes into play.
Another standout is the intricately, Cashmere Cat, produced, 'Just Luv Me', which, whilst fitting perfectly for Britney's sensual tone, sounds like it would fit nicely onto either Justin Bieber or Selena Gomez's most recent albums. Other highlights include 'Slumber Party' and 'Do You Wanna Come Over?' which, while sharing Britney's nostalgic flare, boast modern production which brings the tracks firmly into 2016.
As with most pop albums, Glory does, admittedly, have not many but some duds (Even Carly Rae Jepsen's E.MO.TION had 'Black Heart'), the loud slightly grating What You Need sticks out, as well its 2011 EMD sounding 'Clumsy' which unfortunately lives up to its name. Private Show, whilst being a blast to listen to, could have benefitted with slicker production to keep up with the rest of the pack, and surely doesn't deserve its place as track 3 on an otherwise flawless album.
If you're a fan of up tempo Britney, the tropical sounding Better, Latin-infused 'Change Your Mind', Western-inspired 'Liar' and the peculiar yet undeniable bop 'If I'm Dancing' are all bizarrely demoted to deluxe album status. But at least you'll be getting your money's worth.
The album ends on 'Coupure Électrique', which much to the delight of fans translates as 'Blackout' in French. Sung entirely in the language, it's a it's a gripping end to the album that pays a subtle nod to that sonic highs of that era.
While there's nothing as instantaneous as songs like 'Oops!…I Did It Again' or even 'Work Bitch' here, but that doesn't seem to be the intention: Glory is packed full of eccentric, offbeat potential singles which quickly worm their way in to your mind and re-establish Britney as a pop pace-maker, instead of someone playing catch-up. As well as being satisfying in terms of the content, the celebratory note is the genuine feeling that Britney herself is really back.
This isn't just Britney Spears the media puppet singing pop songs, this is Britney Spears singing Britney Spears songs. The authentic, effortless nature of Glory makes it a welcome and satisfying return to from one of the generation's best pop stars.
Standout tracks: 'Make Me', 'Man On The Moon', 'Just Luv Me' , 'Do You Wanna Come Over', 'Slumber Party', 'Better', 'Change Your Mind (No Sea Cortés)', 'If I'm Dancing'
Rating: 8/10
Glory by Britney Spears is out now.
Words by – Joe Passmore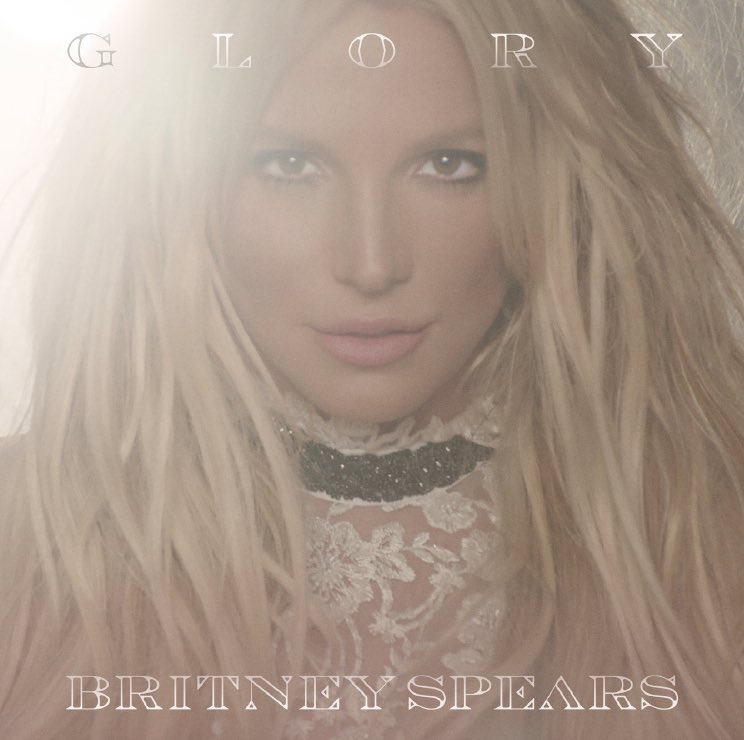 More stories:
Meet the men looking for love on new gay dating show 'Finding Prince Charming'
Watch the RuPaul's Drag Race All Stars 2 queens make their entrances