Drag Race UK: Krystal Versace celebrates drag sister DeDeLicious: 'So proud of you'
"You aren't ready!!!!"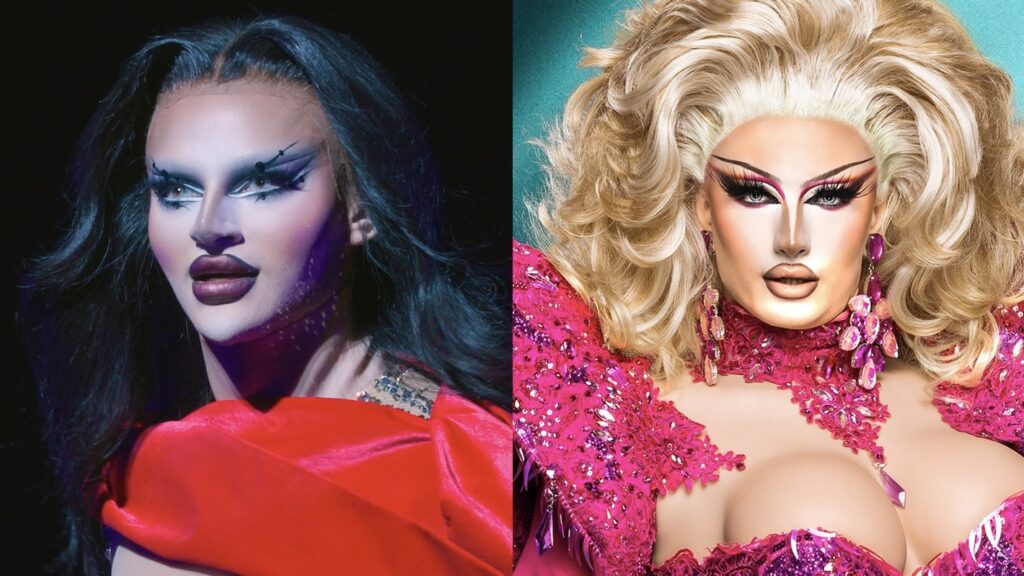 The winner of RuPaul's Drag Race UK series three, Krystal Versace, has sent her love to her drag sister, DeDeLicious, after the latter was announced as part of the cast of series five.
On Monday (11 September) the BBC officially ru-vealed the 10 queens who will be competing in the upcoming series of Drag Race UK.
Among them is 20-year-old DeDeLicious, who it turns out is the drag sister of Versace.
Posting on X on Monday Krystal reshared the World of Wonder's post announcing DeDeLicious. Krystal added: "You aren't ready!!!! So proud of you sister"
Meanwhile, on Instagram, Krystal shared a similar post on her Instagram stories writing, "That's my girl! Get em' baby!"
She also shared what appears to be footage of herself and DeDeLicious and friends watching the Drag Race UK Meet the Queens video. The room erupts into cheers and screaming when DeDe appears.
Sharing her casting on her own Instagram DeDeLicious wrote: "Walk into the room DOUBLE D'S FIRSTT🔥 AHHHH!!!! LETS GO!!"
Speaking to the BBC DeDeLicious shared more about her and Krystal's history.
"We've known each other since we were 11 years old when we met at school, but DeDe is DeDe, and I just can't wait for everyone to fall in love with ME!"
The pair were seen together in the series Keeping up with Krystal. The series was created after Krystal had won Drag Race UK.
Making light of her age DeDe also said she felt destined to be on Drag Race UK.
"I feel like it was meant to be, like it was written in a prophecy, that ever since I came out the womb, which was about five minutes ago, I was destined to kick those werk room doors down and get stuck in."
RuPaul's Drag Race UK is set to return to BBC Three and the BBC iPlayer soon.