Death Drop: Back in the Habit review: 'Drag Race stars are having a ball'
Death Drop: Back in the Habit is at the Garrick Theatre, London, until 20 November before touring the UK until 18 March.
By Simon Button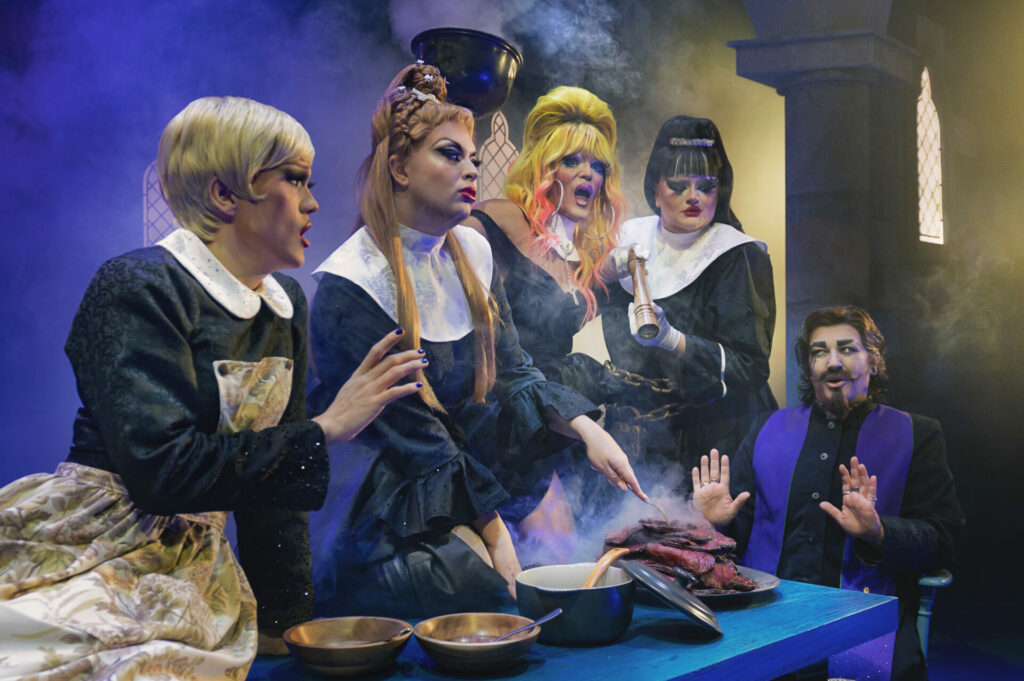 Sashaying into the West End as part of its UK tour, Death Drop: Back in the Habit is a punny, nunny and very funny all-drag horror comedy that should come with health insurance in case pundits pass out from laughing.
Punningly dubbed 'a Dragatha Christie murder-mystery', the original Death Drop was a riot. Featuring, at various times, Courtney Act, Monét X, Vinegar Strokes, Myra DuBois, Latrice Royale, LoUis CYfer and Willam, it was penned by the awesome Holly Stars like an Agatha Christie whodunnit on speed – hurtling along in such a blur of farce, toilet humour and projectile vomiting that even its writer seemed to lose track of who did it, why they did and how they did it in the second act.
Holly is absent for the sequel and her Mrs-Overall-on-crack zaniness is greatly missed. But new writer Rob Evans spins another ripping yarn for the follow-up, which riffs on Sister Act both in its title and subtitle as a 'nun-believable killer drag comedy'.
Drag Race legend Willam is back for more, this time swapping her Aussie pop singer garb for a nun's habit as Sis Titus – a preening postulant whose hair, like that of her fellow convent dwellers, is piled far too high for a wimple. Also returning is brilliant Drag King LoUis as Father Alfie Romeo, who becomes an amateur sleuth when one of the order is murdered.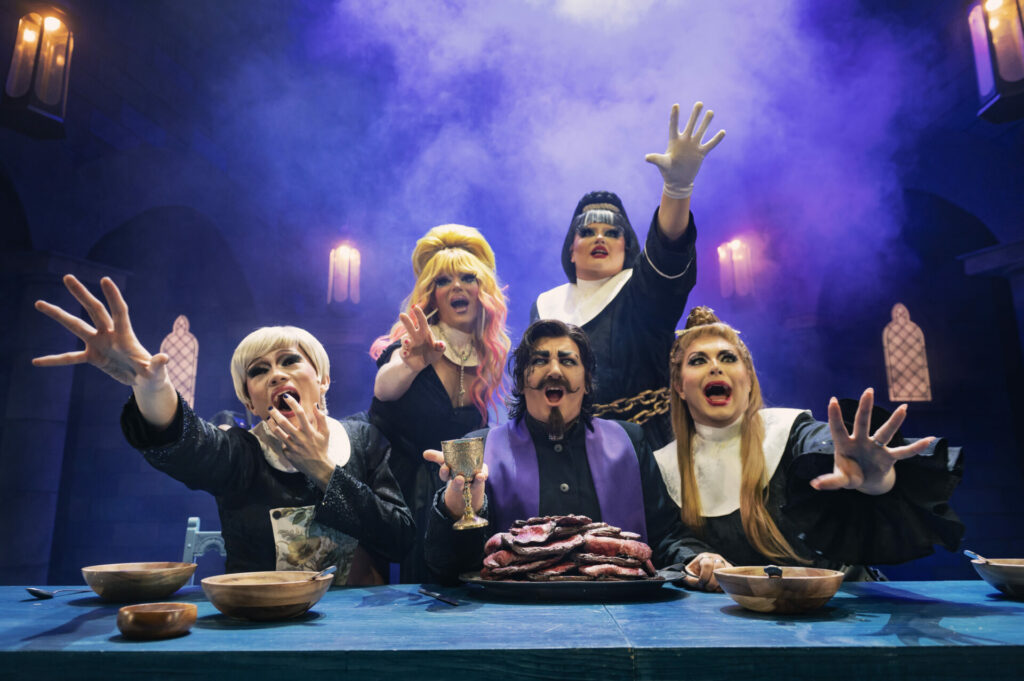 New to the Death Drop family, and really getting into the madcap spirit of things, are Drag Race UK stars Cheryl Hole as the naive Sister Mary Berry and River Medway as Sister Marie Julie Andrews. The latter climbs every mountain of deliberate overacting as she spoofs the 'Sound of Music' star's sweeter-than-sweet persona with a sprinkling of sauciness and Victoria Scone is a scene-stealer as the terribly posh Mother Superior.
The cast have a drag ball in a show which, like its predecessor, is less concerned with the machinations of its increasingly bizarre plot than it is with delivering zingers ("Kiss my ring" is as obvious as it is hilarious) and having the up-for-anything performers strut their outrageous stuff in Peter McKintosh's fabulous Madonna/whore costumes.
McKintosh's convent set is darkly atmospheric, making this far from a cheap comedy coasting on the appeal of its befrocked superstar artistes, and Jesse Jones directs it with whiplash pacing, papering over the cracks of a second half that drags (sorry) things out a bit.
Jones needs to maybe have a word with Willam, who at least on press night rushed through the dialogue, but her Sis Titus (say it quickly) looks amazing in an off-the-shoulder habit that also allows for a lot of leg flashing. There's no way in heaven a nun would get away with showing so much flesh but the Death Drop franchise isn't about realism, it's about giving the audience a helluva good time.
Rating: 4/5
Death Drop: Back in the Habit is at the Garrick Theatre, London, until 20 November then tours the UK until 18 March. For tickets click here.