'Whether you prefer a cup of tea or a shot of G, chemsex affects all gay men'
By Will Stroude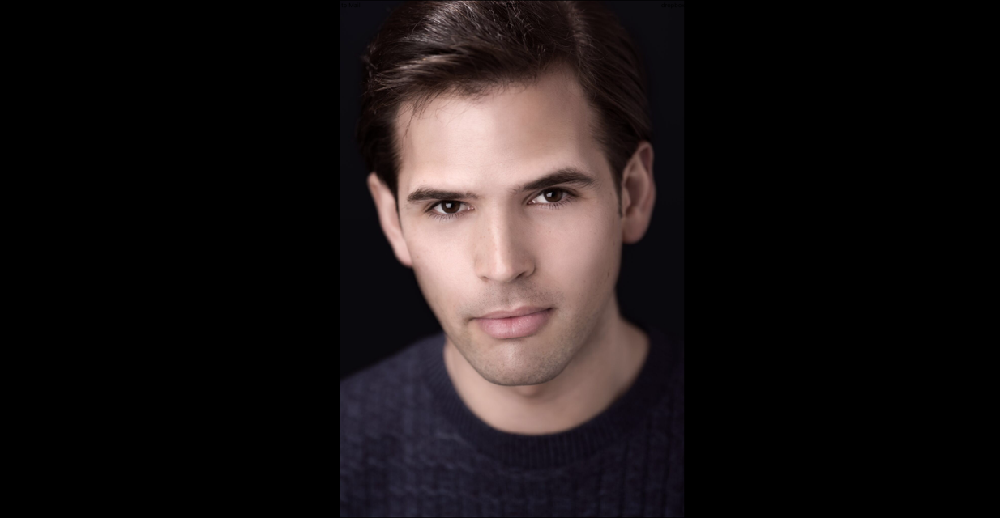 Rich Watkins is playing the Narrator in Patrick Cash's new play The Chemsex Monologues at the Dragonflies Theatre in London. The Narrator is a boy thrown into London's gay chemsex scene, meeting a wide variety of characters that we can all connect to within the LGBT community. The play explores the light and dark sides of chemsex and gay men using drugs more generally.
In a new interview with the play's writer, Patrick Cash, Rich discusses the play, the media reaction to chemsex and his own personal experiences as a gay man in London.
See Patrick Cash's own interview about The Chemsex Monologues here.
Tell us about The Chemsex Monologues – what's the play about, and what role do you play?
They're a set of five monologues, and each monologue approaches chemsex from a different perspective, some of which you might not expect to find in a play essentially about the gay male community. We meet the female best friend, the bright-eyed sexual health worker, the porn star, the lost soul. Unlike other representations of Chemsex I've seen, the monologues do not set out to shock or sensationalise. This piece explores the very people living within the scene, people we possibly all know or very probably have met right here in London. The play has heart and truth.
I play a young man who, having returned to London after some time abroad, has a particularly drunken night in Soho which leads to a more hedonistic night in a Vauxhall club. He meets an attractive and sweet-natured boy, who introduces him to G and they spend an unforgettable night together…
What were your immediate impressions upon first reading the script?
I loved the script the minute I read it. I stayed up for hours discussing the monologues over Facebook messenger with Patrick Cash, the writer. Pat's ability to tap into the heart of each character he portrays is truly special. Within a couple of sentences, you understand exactly who this person is and the life they've led right up to this moment.
Are there funny parts as well as dark?
It's genuinely funny! I remember seeing my incredibly talented cast members – Denholm Spurr, Charly Flyte and Matthew Hodson – performing their monologues for the first time and feeling like I was disrupting the rehearsal due to my giggling.
However, the play really comes into its own when delivering the emotional truth of the situation after these moments of comedy. Enabled by Luke Davies' nuanced direction, the play will make you laugh and then suddenly take a turn and hit a nerve. Which reflects the truth of the Chemsex world. It's all fun and games… Until it's not.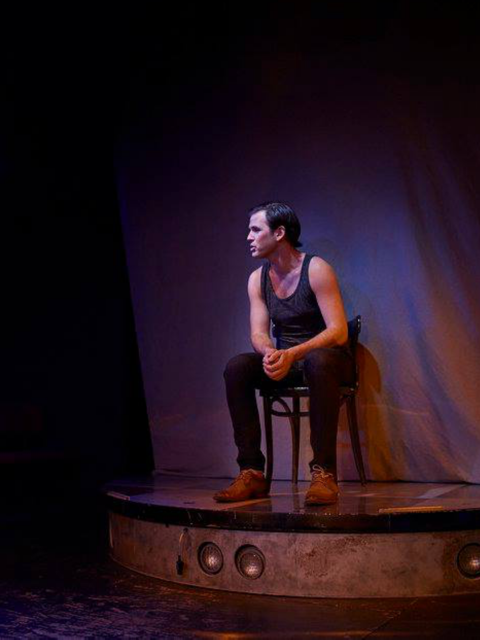 As a young gay man in London, is the play relevant to your own experience of the city?
Without going into my life story, this is a world that I have witnessed time and again; so much so that it can sometimes feel like Chemsex is as much a part of London as Big Ben or the Tube. I think I would struggle to find a gay male Londoner who has not felt the impact – however small – of the Chemsex wave. It's happening, whether in the Vauxhall clubs, the Soho penthouses, the Shoreditch basements or the Bermondsey chillouts. Simply, this play couldn't be more relevant.
Do you think the media portrayal of chemsex has been blown out of proportion or is it a real problem?
It's brilliant that the media has picked up on the Chemsex issue, and the majority of the coverage has been great in raising awareness. However, it's a very complex issue, which goes far deeper than just drugs and parties. It therefore must be treated as such. We all know our media has a habit of sensationalising, and there is a very real danger of forgetting the actual people involved in Chemsex.
What is also often forgotten is how mental health can be affected within this trend. Certainly, the impact of drug usage upon those with pre-existing conditions should not be diminished. Mental health awareness deserves as much attention as it can get, and if the media can help tackle the stigma and fear surrounding this, then even better.
What answer does the play give, if any, as to why many gay men take drugs?
There is a beautiful scene where Matthew Hodson's sexual health worker character reflects on this question, asking himself why so many gay men feel the need to be outside themselves. The play doesn't offer one definitive answer as to why so many gay men take drugs, because such an answer doesn't exist. There is no one-size-fits-all solution. Instead, the play shows the variety within that world and encourages audience members to make up their own minds about this wide and complicated issue.
What would you say to a guy who describes himself as a 'good gay' because he doesn't take drugs?
To be honest, I'd question anyone who categorises themselves as a 'good' gay! Does this mean there are 'bad' gays? Are we all competing in some kind of Eurovision-style contest, hoping to win 10 points for Gryffindor and come out on top?! If there are 'good' gays, does that mean there are 'better' gays? Is there a 'best' gay who resides over us all? The Regina George of the gay scene? Distinguishing between 'good' and 'bad' gets us into very tricky territory, and really doesn't help anyone.
And finally, why should gay men who have never done chemsex go and see this play?
I would argue that chemsex affects all gay men. Whether you prefer a cup of tea or a shot of G, we are a community. A brotherhood. It's our brothers in the clubs, at the chillouts, in the clinics. It's only with compassion that we will go forward as a community, and the first step in that is learning about what we might not condone or understand.
Finally, the play's genuinely entertaining: it's a guaranteed good night out, and much cheaper than mephedrone!
The Chemsex Monologues is at the King's Head Theatre (115 Upper Street, N1 1QN) from 15-20th August, 9.45pm. To book tickets, click here.
The Chemsex Monologues text will also be published by Oberon Books for this run. To order a copy, click here.
For the best deals on tickets and shows, visit tickets.attitude.co.uk.
More stories:
Orlando Bloom full-frontal photos leak, send internet into meltdown
Meet the out and proud gay men representing their country at the Rio Olympic Games