The Welsh Parliament's Hannah Blythyn is on a mission for a total 'conversion therapy' ban
Hannah Blythyn is Wales' only out lesbian lawmaker.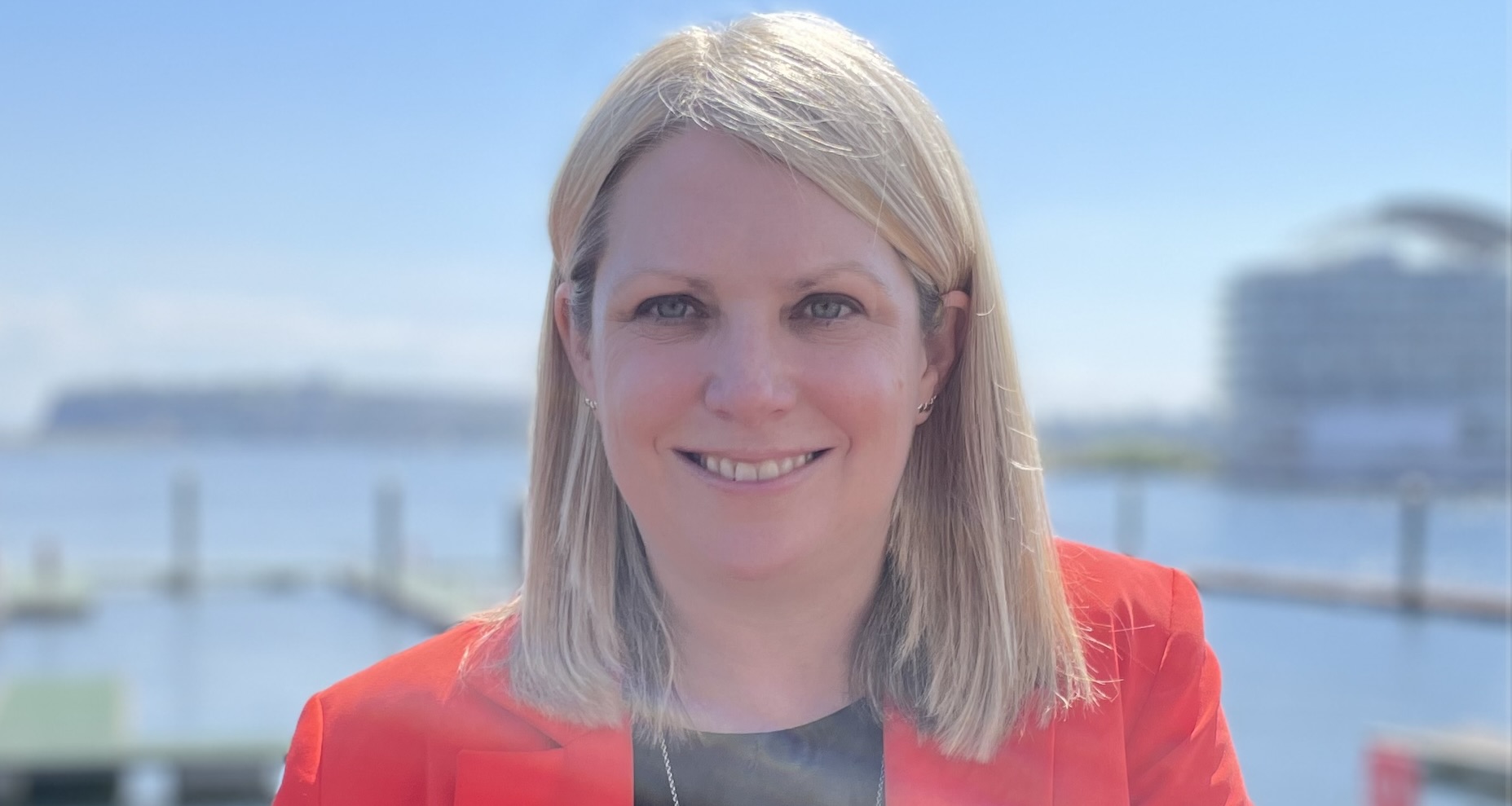 Words: Jamie Tabberer; pictures: Attitude, Wiki Commons, and provided
Part hipster log cabin, part gleaming spaceship, Cardiff's Senedd building, home of the Welsh Parliament, is one of the most fantastically strange buildings in the UK.
Opened in 2006 at a cost of £69.6 million, it's a fittingly dynamic home to such a young government (voters opted for devolution in a 1997 referendum) and a far cry from the imposing, pompous, ugly buildings of storied governments elsewhere.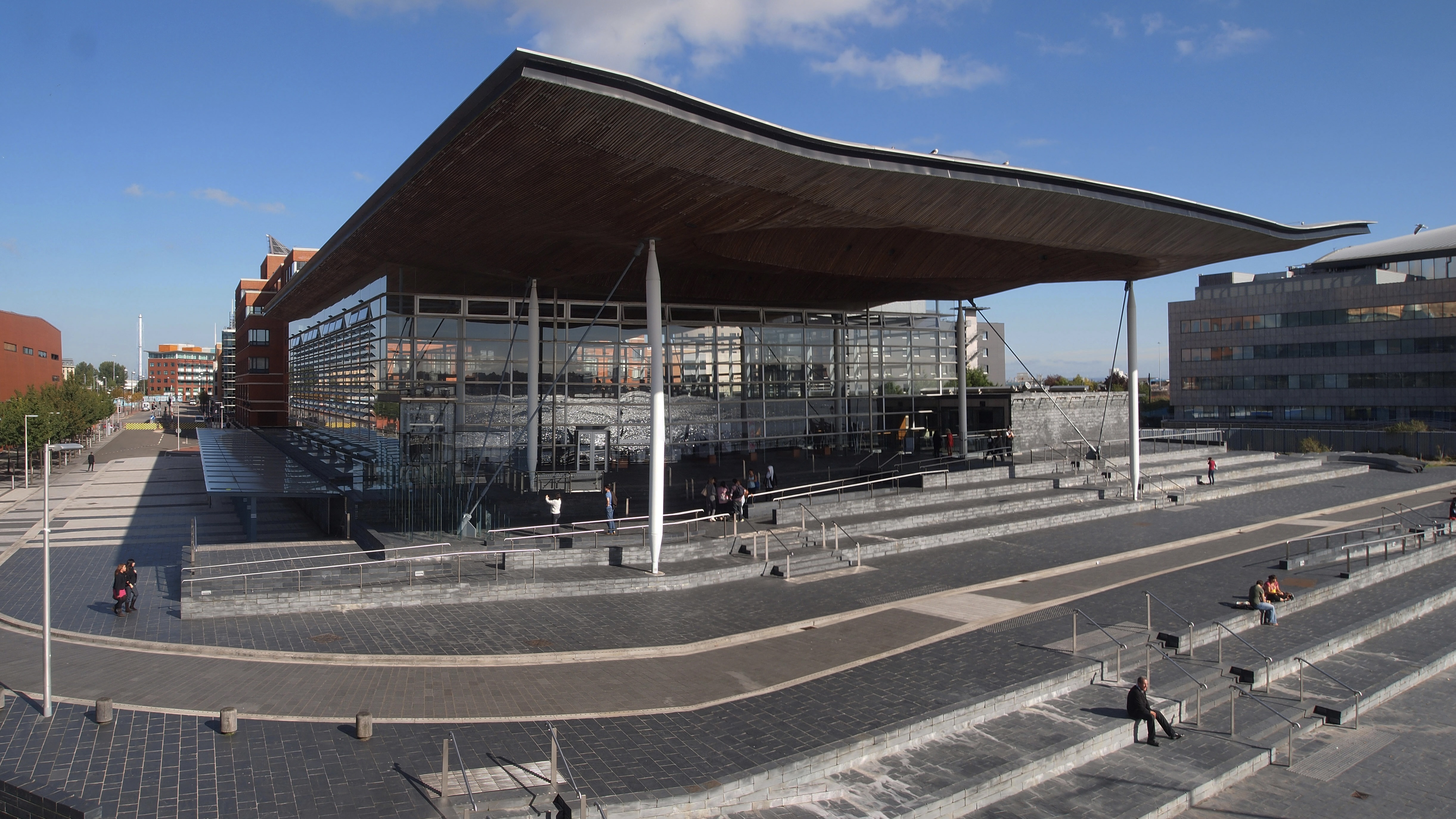 The Senedd /Welsh Parliament (Photo: Wiki Commons)
Glass walls mirror the country's 'transparent' democracy. Inside, surfaces like Welsh slate and red cedar wood beg to be touched.
It's an intimate, inviting environment that becomes positively womblike in the underground debating chamber, the circular shape inferring equal status among Members of the Senedd (MSs) and supposedly making debate less confrontational.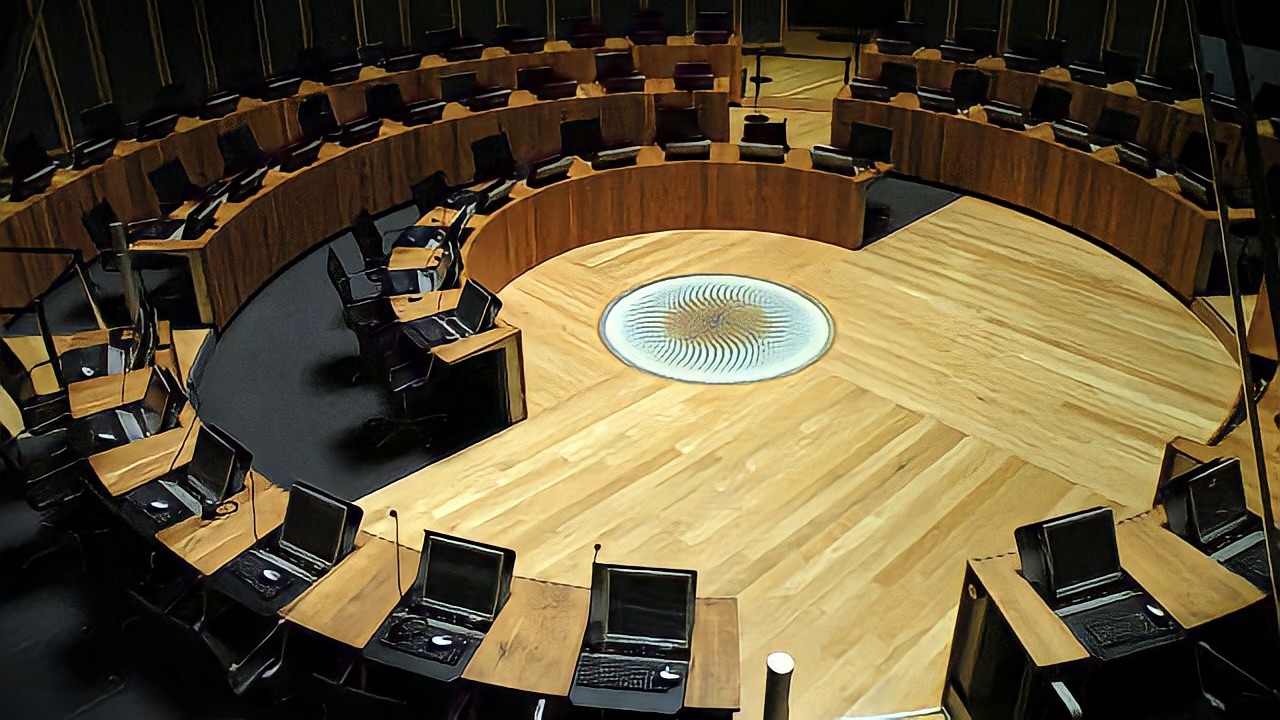 Senedd Debating chamber (Photo: Wiki Commons)
"You're clearly going to have your differences in the chamber. I have a very different political position than some of my colleagues, particularly the Welsh Conservatives," says Hannah Blythyn, the Welsh Labour Member of the Senedd for the Delyn constituency, and the Deputy Minister for Social Partnership since 2021.
"But you see each other and have a relationship in passing because there's not enough of us [to avoid each other]!"
It's true: the government canteen, for example — serving 'Welsh Italian lasagne' with 'Celtic Pride minced beef' on the day of Attitude's visit — is tiny. But the Welsh government's smaller size has its advantages.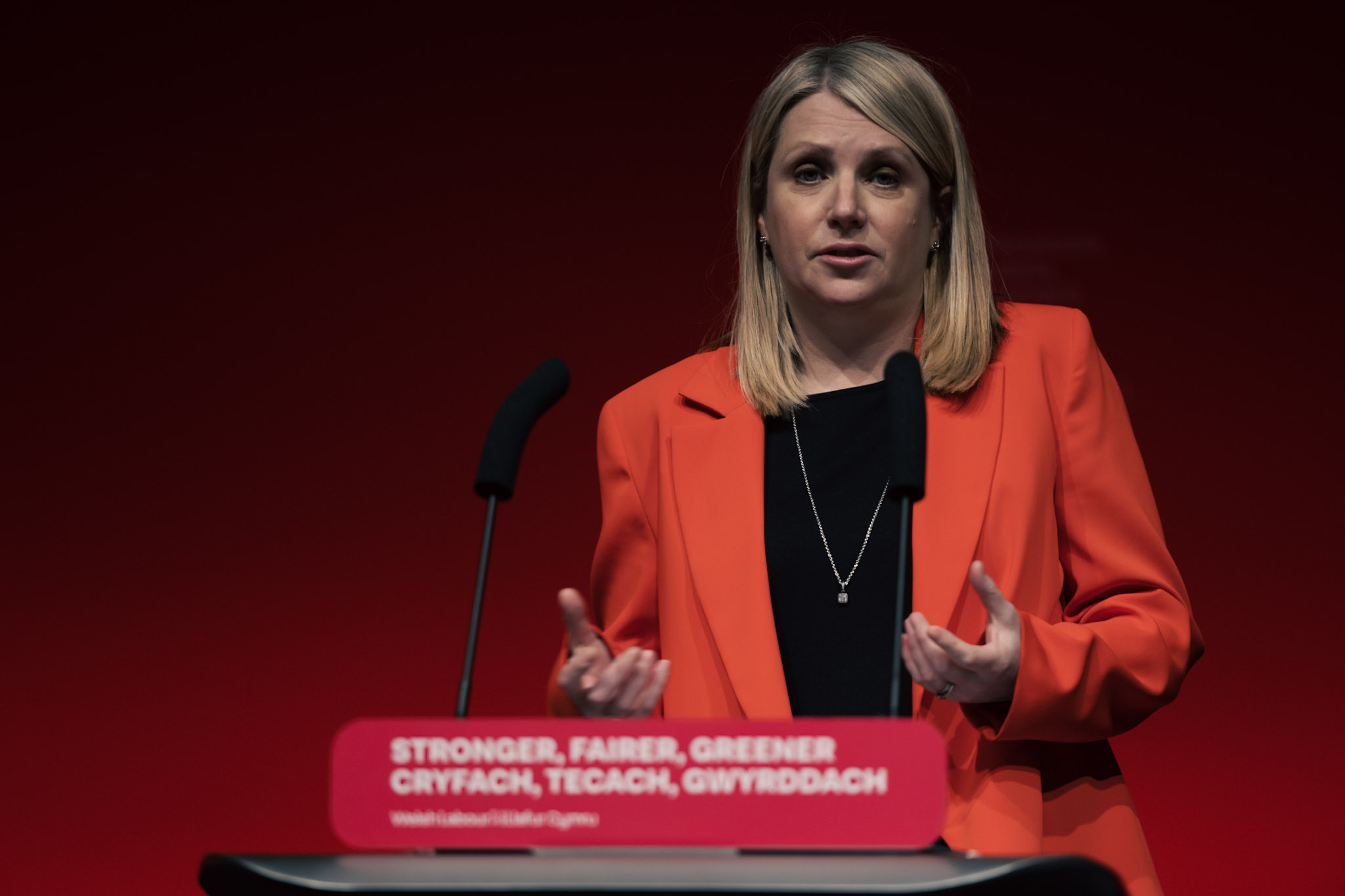 Hannah Blythyn addressing members on the ambitious plans for a stronger, greener, and fairer Wales (Photo: Provided)
"As one of 60 rather than one of 600, you've got much more chance of making a difference," Hannah adds of life as an MS as opposed to an MP.
It's a different style of politics — and this softly-spoken 43-year-old is a different type of politician, amid a tidal wave of post-Trump attention-seekers.
That said, Westminster-style sparks do fly when I sit in the public viewing gallery to watch Mark Drakeford at First Minister's Questions, just days before this year's local elections on 5 May.
The Leader of Welsh Labour fields a series of angry, brain-frying questions on everything from rising household bills to NHS dentistry services to the UK government's (in)ability to lead Wales's Covid-19 inquiry.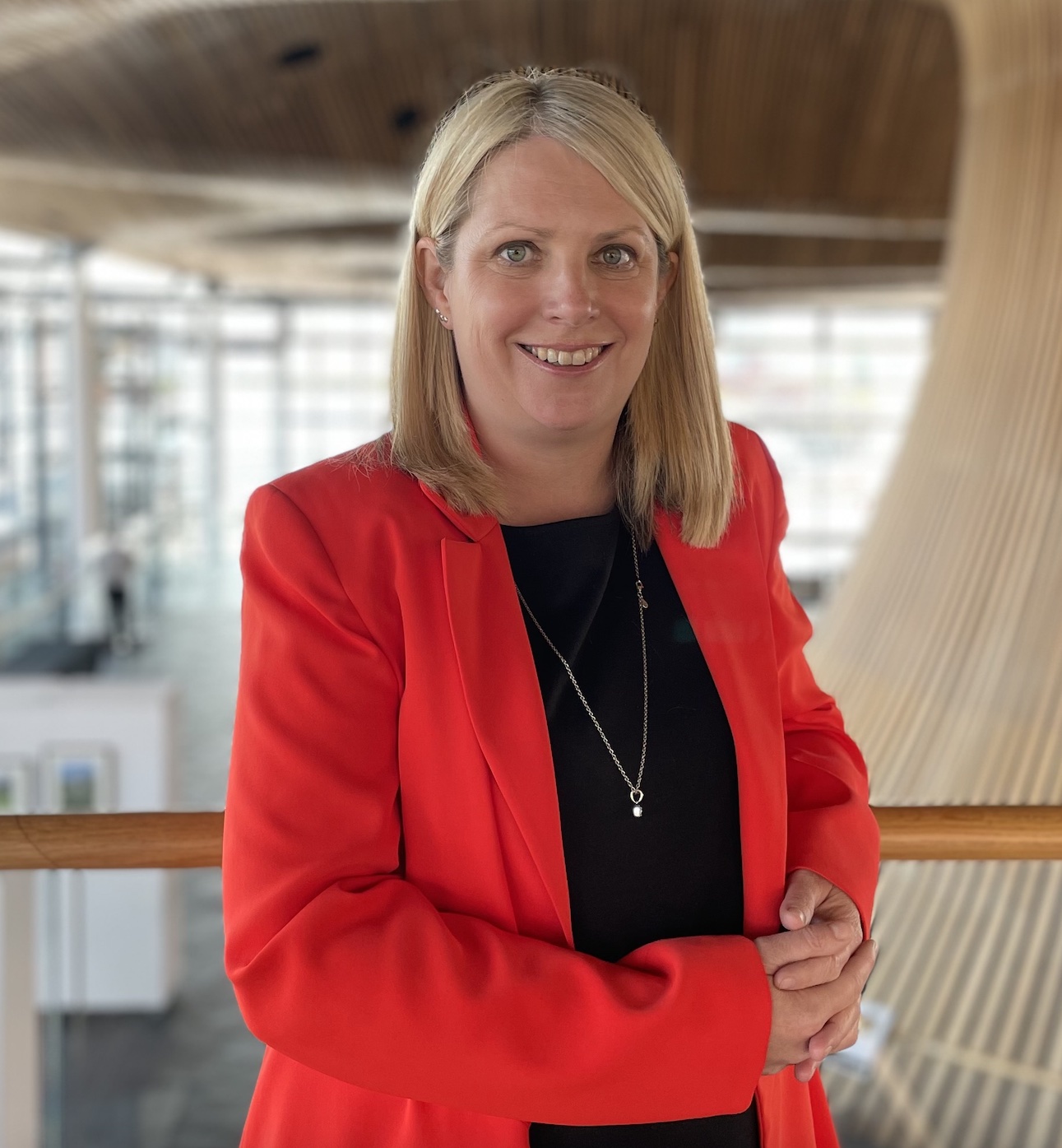 Hannah Blythyn (Photo: Attitude)
But the reason we're really here is Blythyn's statement outlining Welsh government plans for a total ban on LGBTQ 'conversion therapy': the insidious and scientifically debunked practice of trying to change a person's sexuality and/or gender identity.
In April, the UK government controversially announced that it will drop trans people from its proposed ban, prompting Wales to take matters into its own hands.
It's a topic Hannah has long been passionate about: she's a former co-chair of LGBT Labour at a UK level, and a lesbian, after all.
"I'd say we are [adequately united on trans issues] within the Senedd," Hannah tells me during a chat in her office ahead of her speech. (This is surprising. Luke Pollard, Labour's MP for Plymouth Sutton and Devonport recently told Attitude that his own party — never mind the government as a whole — is less united on trans issues than he'd like.)
"Our position is trans women are women and trans men are men, and non-binary identities are valid," adds Hannah. "It's important we keep reiterating that."
Hannah Blythyn on the Senedd floor (Photo: Provided)
It's a cheering moment when Blythyn takes to the chamber and tells her peers of issues impacting trans people: "I'm not going to use the word 'debate', because I think it's absolutely wrong to use that word. These are people's lives we're talking about. This is not a debate.
"You worry history is repeating itself, because much of those attacks are very similar to the vilification the gay community faced 40 years ago at the height of the Aids pandemic."
She's similarly articulate during a radio interview, recorded on the doorstep of the Welsh government's Tŷ Hywel office building, where UK, Ukraine, and two Welsh flags fly proudly.
"Growing up, I never thought I'd be a politician. They didn't look like me"
Her considered language stands in stark contrast to that of Boris "bum boys" Johnson, who weeks before Blythyn's speech, opened a Tory dinner party in London by saying: "Good evening, ladies, and gentlemen — or as [Labour leader] Keir Starmer would put it, people who are assigned female or male at birth."
In an almost painfully ironic twist, Johnson's Conservative colleague Jamie Wallis came out as trans just hours after the joke.
Blythyn's message to the country's first publicly trans MP is one of "solidarity, and best wishes". "It was an incredibly brave thing to do on a public platform, because everyone has unique fears, worries, and challenges," she comments.
From the out gay US Secretary of Transportation Pete Buttigieg to Tessa Ganserer and Nyke Slawick, the two Green party German politicians who identify as transgender, the number of publicly LGBTQ+ politicians worldwide is ever-growing.
Blythyn is one of three gay people in the Senedd, alongside her Labour colleague Jeremy Miles, and Plaid Cymru's Adam Price.
Wales made history last year when it instated the world's first non-binary mayor: Owen Hurcum, of Bangor, who Blythyn hasn't met. (In March, they announced they were planning to stand down in the next election due to personal circumstances.)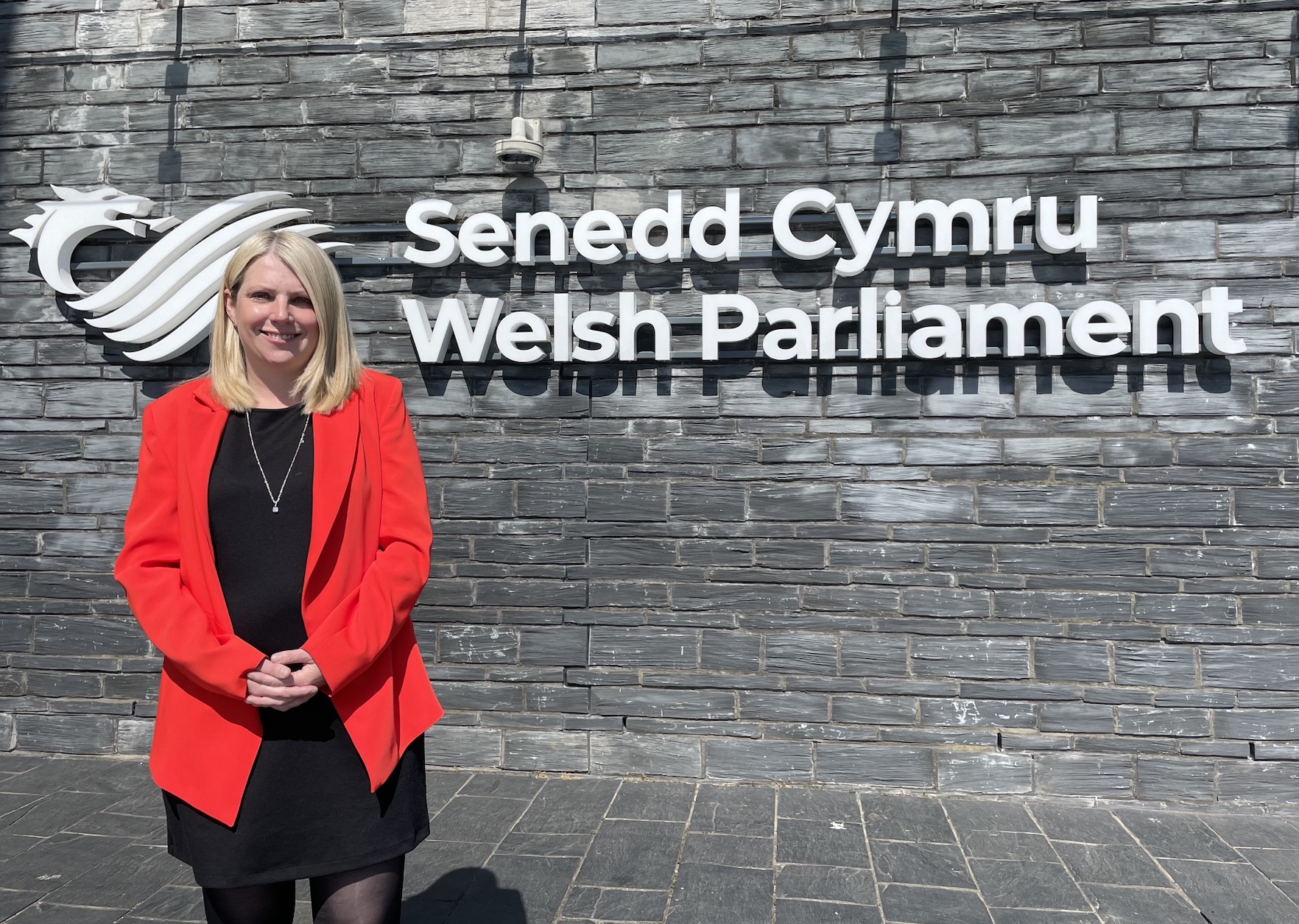 (Photo: Attitude)
Blythyn was inspired to pursue a political career through her work as an activist in trade unions and workers' rights. "Growing up, I never thought I'd be a politician," she admits.
"They didn't look like me, they didn't come from my background. I was incredibly shy and hated public speaking; that was another barrier. I could never have imagined as that shy, nervous teenager unsure about my sexuality that, not only would I represent the area where I grew up and went to school, but that I would also be leading [the government's work] on LGBTQ+ rights."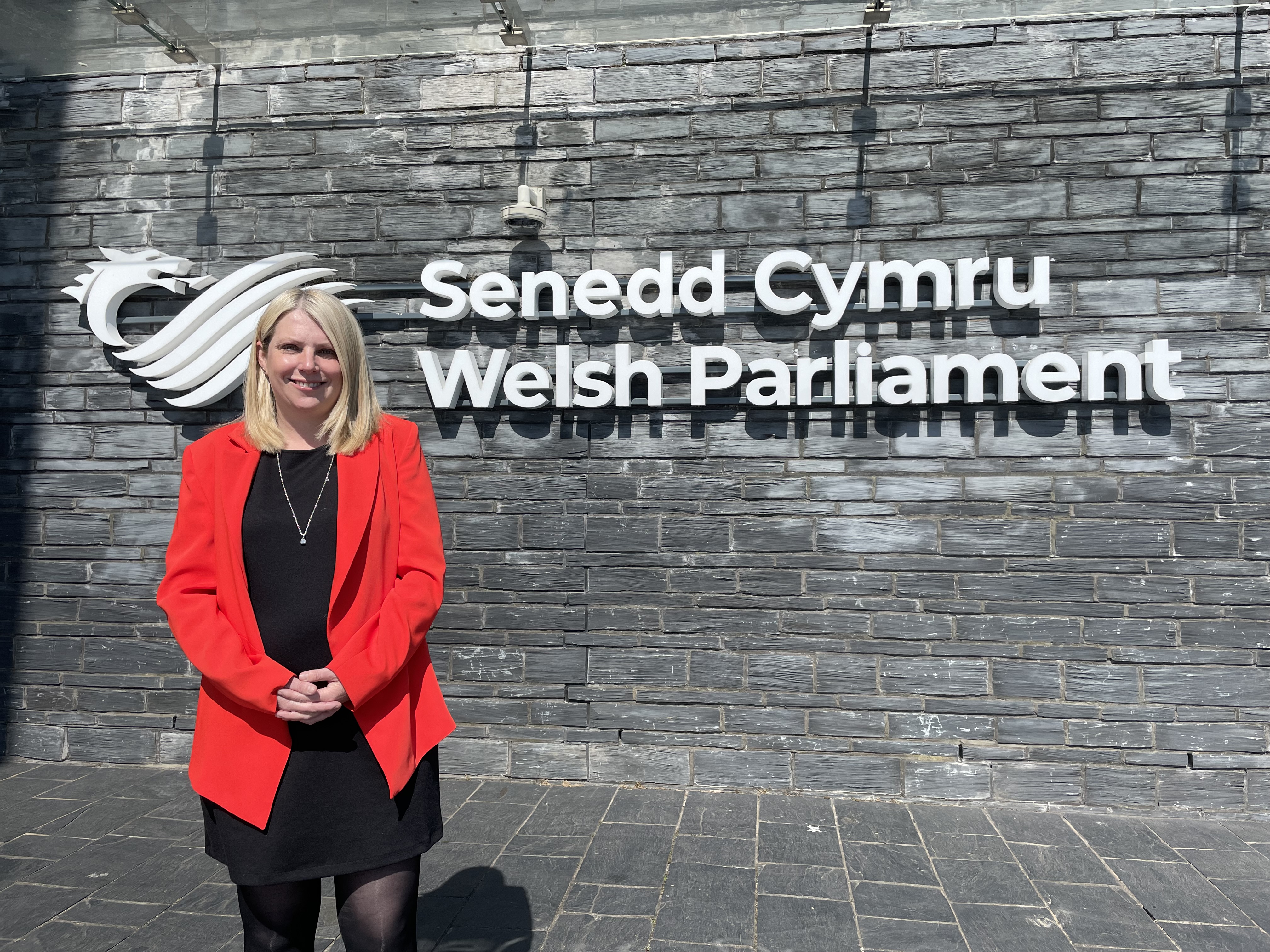 Indeed, Blythyn is first and foremost an elected representative for her constituency and lives with her wife in the Flintshire town of Mold (population: 9,700; Delyn has a population of 80,000).
"I don't have a typical week," she explains. "I have ministerial and constituency meetings throughout the week, but I'm usually in parliament on a Tuesday and Wednesday, when the Senedd sits, so travel down on a Monday, and am back on a Wednesday night or a Thursday."
"Our home is in North Wales," she says of Mold. Located near the Wales-England border, it's a 45-minute drive from Liverpool, and nearly four hours from the Welsh capital by car.
"[But] if your constituency is too far away for it to be a commutable distance, you can rent a place through the Senedd. I rent a flat in Cardiff Bay."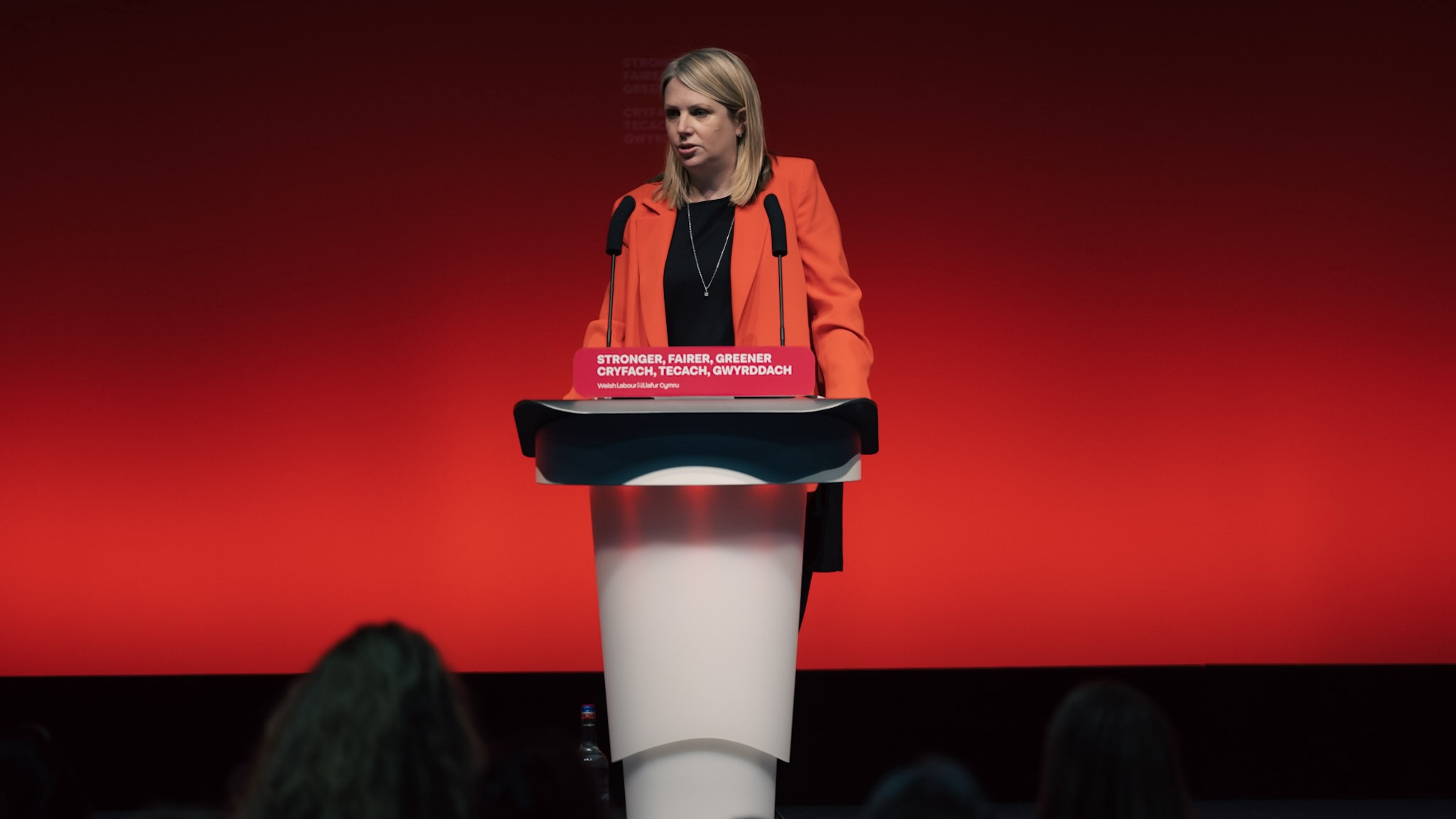 Or, as an LGBTQ+ Senedd worker puts it to me later: 'Cardiff Gay', owing to the high number of queers who call it home. The Valleys, this ain't: this manicured and fabulously cosmopolitan waterfront location, the result of a decades-long regeneration project, is home to Wales Millennium Centre, the Techniquest science centre, The Red Dragon Centre.
The city proper, meanwhile, has a thriving LGBTQ+ community: this writer had formative experiences at raucous watering holes Pulse and The Kings.
Cardiff, for Blythyn, is a home away from home, because her wife Laura Murton works in the Senedd too, and due to flexible working the pair get to spend most of the week together. "She's here today!" laughs Blythyn.
"It's how we met, not long after I was first elected, through mutual acquaintances. People ask what's the best thing about doing this as a job, and it is being able to help people, change lives, legislation… But I have to say, it also allowed me to meet the love of my life."
Fittingly, a framed picture of the pair on their wedding day sits on the windowsill.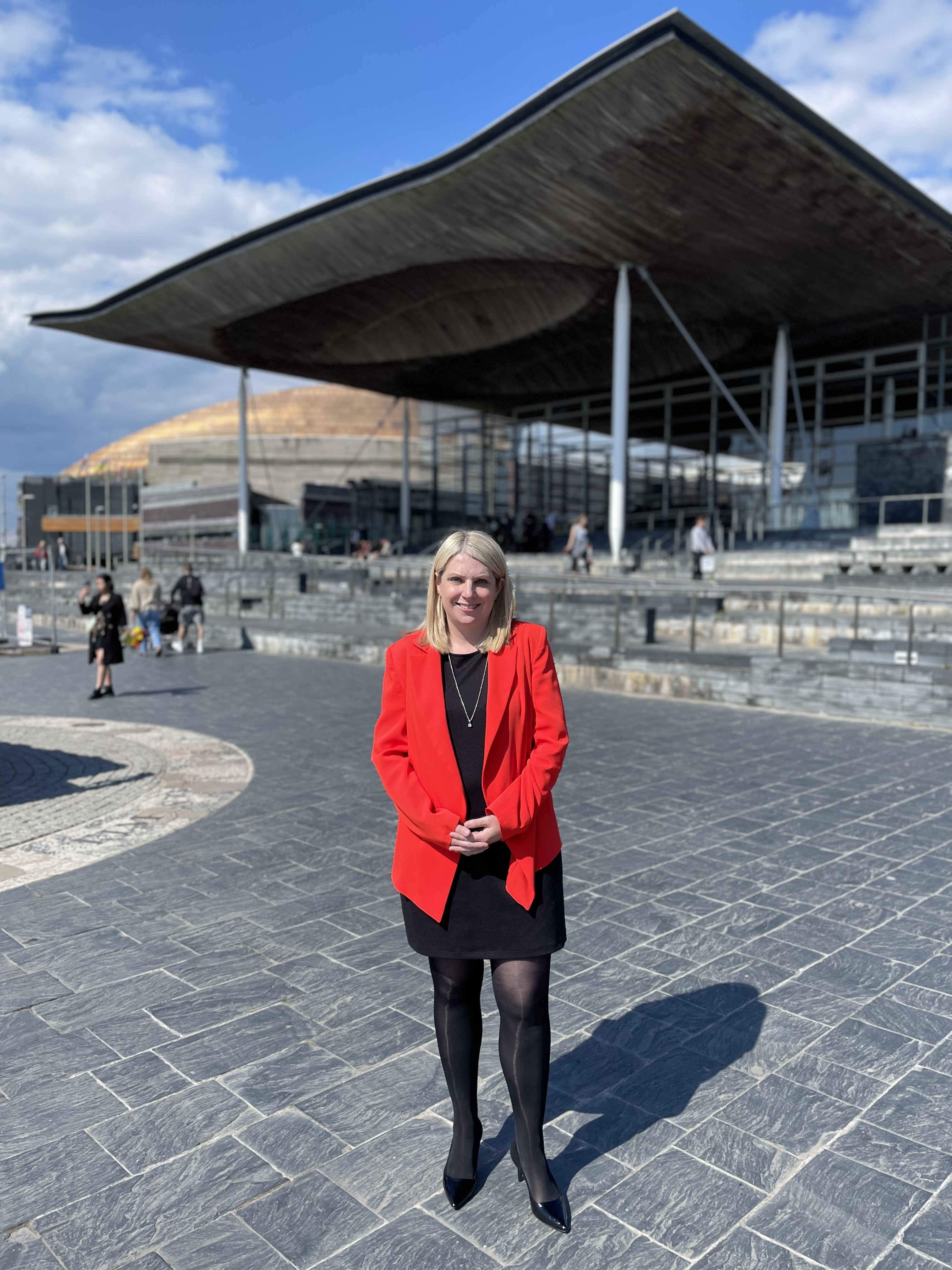 Photo: Attitude
Blythyn lives and breathes the Welsh government's oft-repeated pledge to become Europe's most LGBTQ-friendly country.
It was announced last year with an action plan seeking, for example, for LGBTQ+ rights to be "recognised and mainstreamed" across the public sector and for devolved powers in relation to gender recognition and support for trans people.
If you question the plausibility of the overall goal, it's perhaps helpful to look to the island nation of Malta, which has topped ILGA-Europe's LGBTQ+ rights ranking for six years in a row, despite the profound influence of Roman Catholicism on its society.
One theory is that it's easier to get such a country with a small population — in Malta's case, 525,285 people — mostly on the same page. Wales, for the record, is home to just 3.17 million people in total, and Cardiff to 357,200.
"It comes back to education as well. Nobody is born bigoted"
That's not to say Wales is an LGBTQ+ utopia.
Last year, psychiatrist Dr. Gary Jenkins, a father of two, was beaten, kicked, and punched to death while cruising for gay sex in Bute Park, home to Cardiff Castle. The attackers were found guilty during a trial by jury at Merthyr Tydfil Crown Court in March.
Two men — one in his 20s, another in his 30s — were sentenced to life imprisonment with a minimum of 33 years. A teenage girl was sentenced to life detention with a minimum of 18 years.
"It was horrific, and my heart goes out to Dr. Gary's family and everyone who worked with him," says Blythyn today.
"I attended the vigil [in February] in his memory. There was an incredible turnout from across communities. It brought home, in the cruellest possible way, how much work there is to be done.
"We are working with the police, the council, and the LGBT community to make people as safe as possible. But it comes back to education as well. Nobody is born bigoted.
"From September this year, we're going to have LGBT-inclusive, age-appropriate relationships and sexuality education in schools across Wales, from primary to secondary."
This is a huge deal, especially in the wake of Russia's 'gay propaganda bill' and Florida's 'Don't Say Gay' bill. Hannah explains she'll soon be visiting a Cardiff school with a good reputation for LGBTQ+ inclusivity alongside Education Minister Jeremy Miles ("one of my fellow out members of the Senedd") to see if there's anything the school is doing that can be "spread elsewhere".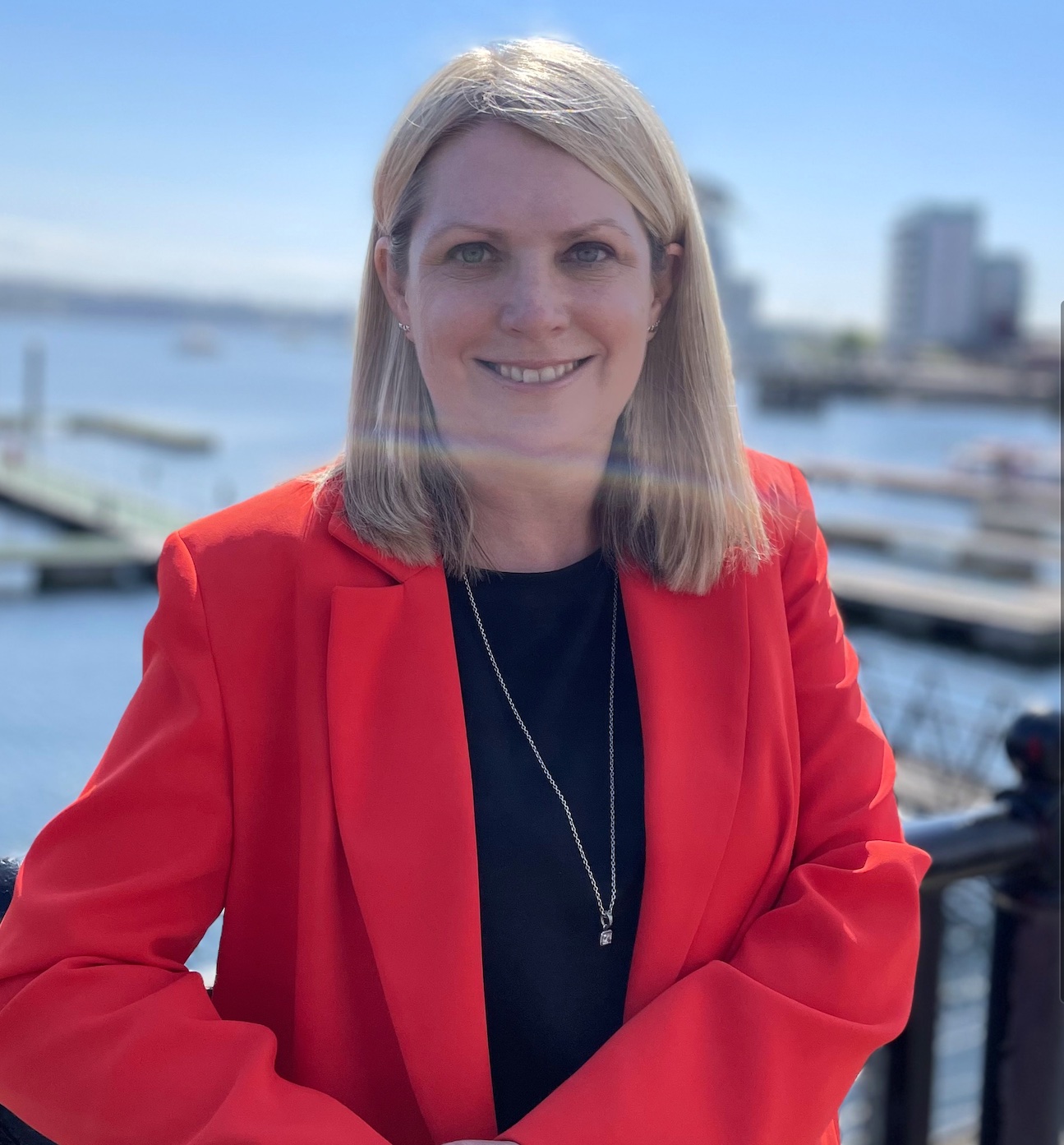 Photo: Attitude
Blythyn herself was a victim of homophobic bullying as a schoolgirl in Delyn, she shares. "It was mostly verbal. Perversely, I'm grateful, as it gave me the drive to do something with my life."
This was another era, when the only lesbian representation on TV was "the infamous Brookside kiss" of 1994. Hannah came out in her early 20s.
Now, as an adult, she says she doesn't encounter anti-gay abuse in her constituency. Instead, like many politicians, and particularly women, she is targeted online, revealing what she calls "a toxic mix of homophobia and misogyny". In one case, she was, rather staggeringly, abused by someone outside Wales.
Last year, a troll and self-described "evangelist" targeted Hannah and her wife, telling the latter to "abandon" her sexuality and "reprogramme" her "subconscious mind with a heterosexual mindset … in order to marry a British Christian man for love and childbearing."
A Welsh government spokesperson condemned the message as "entirely unacceptable". "They even put their address on it," says Blythyn, who has not made the abuser's identity public. (We do know he lives in London.)
At an unexpected encounter later that day, I'm offered a unique insight into Blythyn's value as an out-gay public figure. I join her for a series of engagements, including a drop-in meet with Monmouthshire Building Society, where an LGBTQ+ attendee takes me to one side to praise Blythyn and her work in the warmest possible terms.
They tell me: "It means so much to people like me to see her in this position."
The Attitude July/August issue is out now.