Men at Work | What does it take to be able to truly be yourself at work?
By Will Stroude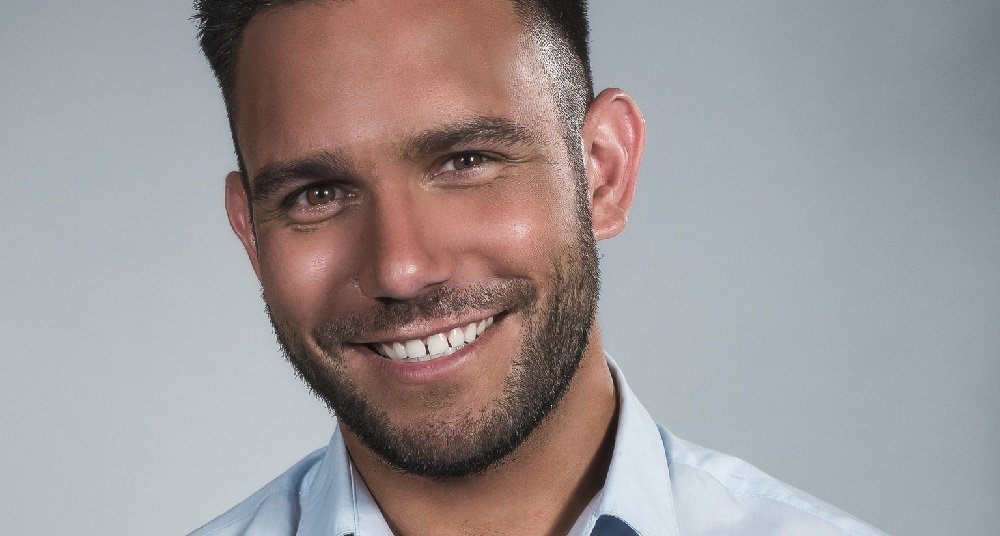 Recently, I was part of a panel at a corporate event on the topic of 'Being Yourself At Work', where the main topic of discussion was: What does it take to be able to truly be yourself at work?
In one of my previous columns I put forward the reasons why I believe it is in our best interests to be out of work and the benefits that can have from a personal perspective. That's all very well and good, but in order to be comfortable to do that the workplace needs to provide an open and safe environment to do so in. Here are what I think the key ingredients are that make up the recipe for a workplace that makes colleagues feel comfortable to be yourself at work…
Culture
The most important thing to allow staff and colleagues to feel OK bringing their whole selves to work is a culture of inclusivity. People need to know it is OK to be who they are and that they won't be judged any differently for doing so. A large proportion of university graduates – myself included – decide to climb back into the proverbial closet in their first job despite after being out at university because they don't know what the reaction from their workplace and colleagues will be.
This culture of inclusivity needs to come from the very top of the pyramid. The person in charge of the company needs to explicitly state that differences will not just be tolerated, but celebrated. It's one thing saying all the right things but it needs to be followed through with action to ensure that this staff buy in to it. Inclusivity training should come as standard for all employees to educate them about different cultures, sexualities, lifestyles and perspectives.
LGBT groups and networks also play a massive role in ensuring colleagues feel supported by those around them and know there are other people like them in their workplace. If all new starters into organisations are talked to about equality as part of their induction then this will go a long way to let people know that they can be proud of who they are at work.
Senior visibility
One of the big fears about 'coming out' at work I know are shared by many people is the challenge of the glass closet, that being LGBT could somehow hinder their career progression. This could be as a result of conscious or subconscious discrimination but unfortunately in some industries and organisations this is very much a reality.
Having a gay boss early on in my career was what inspired me to come out at work. I saw him as an openly gay man in a senior management position and it made me realise that being gay wasn't a barrier to me working my way up the ladder. Seeing someone else who has been in your position and has not been hindered is a real comfort and makes making the step much easier.
Senior Management and particularly Director roles are leadership positions. Part of that leading is helping other people to feel confident about who they are and making it clear that this is ok from the very outset. Diversity, I believed should be discussed at the latest at induction training, if not as part of interviews.
Strong allies
Knowing that the non-LGBT community is supportive of a diverse workplace can make all of the difference. People often feel concerned about being able to be themselves can feel better knowing they are a part of a welcoming environment.
Knowing there are allies from the straight community is important, but equally so is support from others in the LGBT community. If anyone saw Celebrity Big Brother recently, where Christopher Biggins made some quite un-enlightened and bi-phobic comments, this is an example of the kind of language that keeps people in the closet at work, and it is all colleagues responsibility to call out this kind of wrong behaviour when they see it.
On the flip-side if you need an example of how much of a positive impact an ally can make then look no further than previous CBB housemate Michelle Visage…
Of course it is everyone's own decision whether they want to come out in the work place and everyone has different circumstances and experiences. I do believe firmly though that a combination of the right culture, senior visibility and strong allies can make a big difference for those not feeling comfortable being themselves at work – I know they certainly did for me. Now the challenge is to help our workplaces make the small changes that can make a big difference.
Sanjay Sood-Smith is a food entrepreneur and former candidate on The Apprentice. You can find out more about his business Tuk In, which makes curry-in-a-naan, at tukinfoods.com.
Follow him on Twitter at @sanjaysoodsmith
More from Sanjay on attitude.co.uk:
Men at Work | 'What's your leadeship style – Adele or Mariah?'
Men at Work | 6 Ways to Conquer Your Fear of Public Speaking