Michelle Visage, Gottmik, Gigi Gorgeous and The Plastic Boy star in Attitude's Glam Squad, sponsored by Superdrug
The four stars react to their most memorable glamour moments
By Dale Fox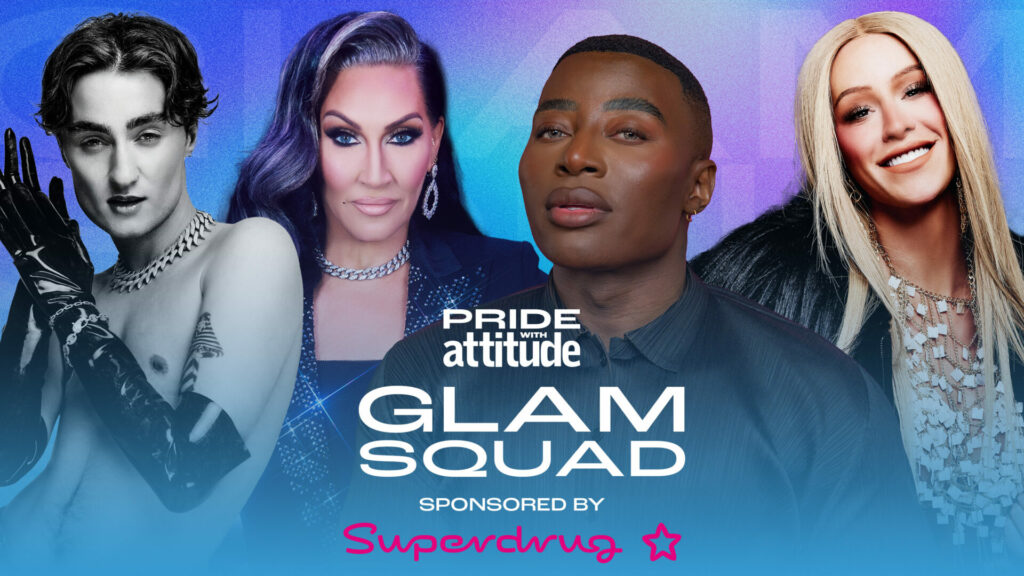 Superdrug and Attitude have come together this Pride season to take four friends of Attitude on a trip down glam-memory lane.
As part of the Pride with Attitude festival, Glam Squad sponsored by Superdrug will see four stars shown the receipts after a trawl of their social archives. In the series, we kiki with the stunning Michelle Visage, Gottmik, Gigi Gorgeous and The Plastic Boy.
We get them to toot or boot some of their milestone glamour choices from over the years. From Michelle's freakishly long nails in the 90s (she still has them in a jar!) to Gigi's nude Mystique cosplay, we have it all covered. (Even if Gigi didn't).
The first Glam Squad video will launch across our channels on Friday 16 June. The rest of the series will join in June and July.
Gemma Mason, Head of Marketing at Superdrug, said: "We're excited to be continuing our partnership with Attitude for their Pride with Attitude event this year.
"Superdrug remain committed to our LGBTQIA+ customers and colleagues. We're looking forward to sharing our plans with Attitude's audience for our in-store 'Celebrate the Pride in You' event with partners Unilever and others, whilst raising funds for Switchboard and other charities working with the community."
Raising money for LGBTQ+ causes
Don't forget to check out the rest of the Pride with Attitude series throughout June and July. We'll also feature icons like Cheddar Gorgeous, Riyadh Khala, Stephen K. Amos, Michael Gunning, and more.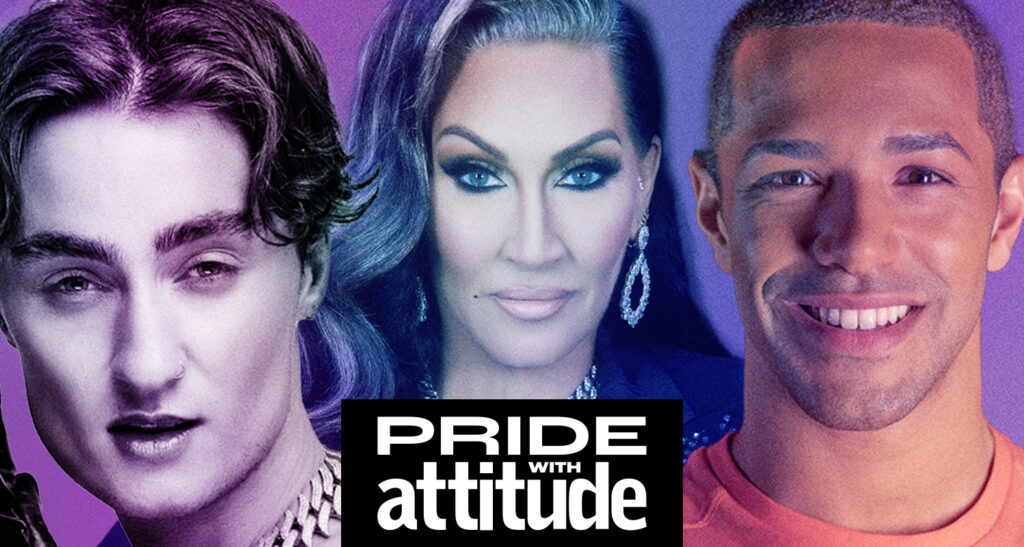 Each video will help support the Attitude Magazine Foundation (AMF) for LGBTQ+ causes. In the past, the AMF has helped benefit Switchboard LGBT+, Stonewall UK, Mermaids and LGBT Youth Scotland, Kaleidoscope Trust, The Food Chain, Elton John AIDS Foundation, Curly's Legacy, AKT, and Black Trans Foundation.
To donate £3, £5, £10 or £20 to the AMF, text PWA3, PWA5, PWA10 or PWA20 to 70580. You can also click here to donate to the AMF online.