Daniel Fletcher: 'The fashion industry really does owe a lot to the LGBTQ+ community'
Fashion designer extraordinaire Daniel - winner of our Style Award, supported by Jaguar - credits Cruella de Vil, the Spice Girls and his mum, among others, for shaping what has become a remarkable career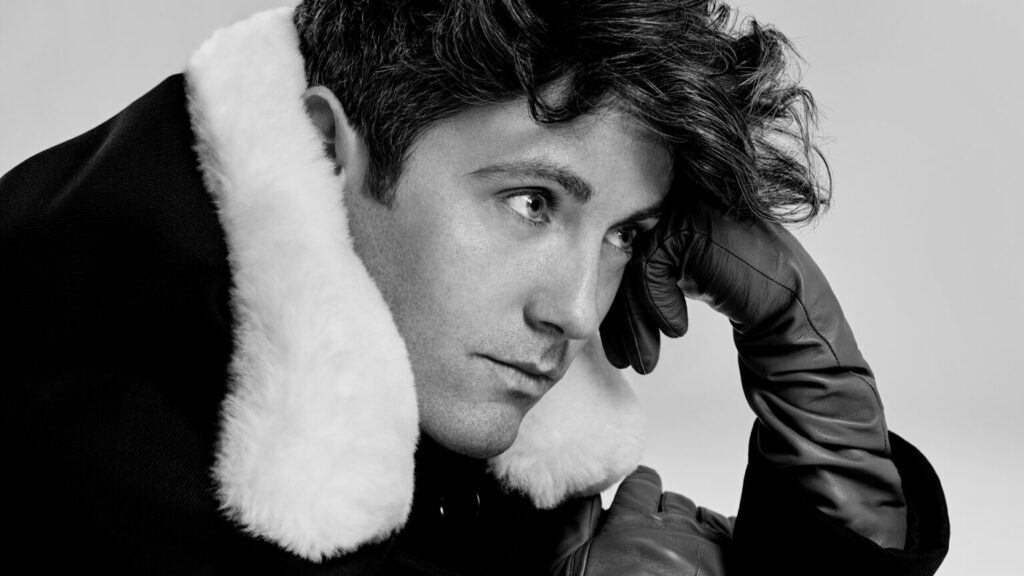 After graduating from Central Saint Martins in 2015, Daniel Fletcher – winner of the Style Award, supported by Jaguar at the Virgin Atlantic Attitude Awards, powered by Jaguar – hit the catwalk running and hasn't stopped since. Fletcher, who hails from the North West, has had stints at Louis Vuitton and Victoria Beckham and has also dipped his toe in television, becoming the runner-up in season one of Netflix's Next in Fashion. He's seen his own brand, Daniel w. Fletcher, thrive over the past decade, becoming a favourite with the likes of Harry Styles and Red, White & Royal Blue's Taylor Zakhar Perez. Fletcher has also breathed new life into Italian heritage brand Fiorucci.
After four years at the Italian label as artistic director, he's now decided to focus once more on his own brand. We spoke to Daniel about his plans for 2024, as well as his fashion inspirations and influences growing up, touching on Shania Twain, the Spice Girls, and the legend that is Cruella de Vil.
Were you always interested in fashion when you were growing up?
When I look back now, it's clear I was always interested in fashion, but at the time I didn't realise that's what it was. For me, it was just getting dressed up, which undoubtedly came from my mother and living in the North West, where getting dressed up was just what you did. My mum would always be in heels and a dress. I remember being in the supermarket with her as a kid and the person on the checkout asking if we were off to Chester Races that afternoon, and my mum remarking that this was just the outfit she'd put on to go to the shops. I would always match my socks to my T-shirts and insist on changing for dinner on our family holidays to Cornwall. I would gladly spend my cash gathered from £5 notes in birthday cards (from my many aunties who weren't actually related to us) on a new outfit from Next Kids.
What was your first fashion memory as a child?
I had my fashion awakening in 1997. I was seven years old and two hugely significant cultural moments happened within a couple of months of each other: 101 Dalmatians was released on VHS and Shania Twain's video for 'That Don't Impress Me Much'came out. I was hooked, watching Glenn Close scribble the cape onto Anita's drawing of a spotted gown. Seeing Shania stomping through the desert in full leopard-print and connecting the dots that someone had actually had to design the outfit she was wearing was undoubtedly what has made me a fashion designer today.
Did you have any early fashion inspirations when growing up?
I think between Shania, Cruella and my mum, my fashion inspiration was pretty set, but creatively my grandmother — Ganky, as I called her — was the one who really instilled my passion for the arts in me. She was an art teacher and an excellent painter herself and was the one who taught me to paint and really inspired me to follow a career in the arts. I know she was extremely proud when I went to study at Central Saint Martins and even came to visit me in Paris while in her late eighties when I was interning at Louis Vuitton.
You're from the North West. How was growing up there as a queer kid?
Although I came from a very supportive family, I didn't really feel like I had any role models to help me understand what it was to be queer when I was growing up, hence not coming out until I was living in London in my early twenties. We didn't have shows like Heartstopper, and the gay pop stars and TV presenters at the time were caricatures of themselves that I couldn't relate to, so it wasn't until I was older and had found a like-minded group of people that I found the acceptance in myself I now realise I was always looking for.
When did you realise you were different?
When all the other boys at school were collecting football stickers, and I was filling up an album with Spice Girl photos, I think it was pretty obvious! But I feel incredibly lucky that my lovely dad was the one taking me to the newsagents to buy them for me because I know that is not the case for a lot of LGBTQ+ people growing up.
There is a queerness to your work. How important is that to your brand and your designs?
It's not a conscious choice; it's just something that finds its way into my work through all those people around me who I find constantly inspiring. I also try not to stick to anything too gendered in clothing, which queer people have been doing forever. It's where I think some of that queerness comes from and is really important to me.
How important do you think the LGBTQ+ community is in fashion?
Let's face it: the gays are always the best dressed at the party, so we are basically holding up the whole fashion industry, right?! I joke, but seriously, the fashion industry really does owe a lot to the LGBTQ+ community and its expressive, experimental, open-minded approach to fashion.
What advice would you give yourself coming fresh out of Central Saint Martins?
I think what I did — selling my graduate collection to [online retailer] Opening Ceremony, starting a brand straight away, doing a collection six months after finishing as well as taking a job in Paris at the same time — was absolutely bonkers. I was totally unqualified to run a business; it was far too much work for one person, and I really had no idea what I was doing — but I wouldn't change a thing.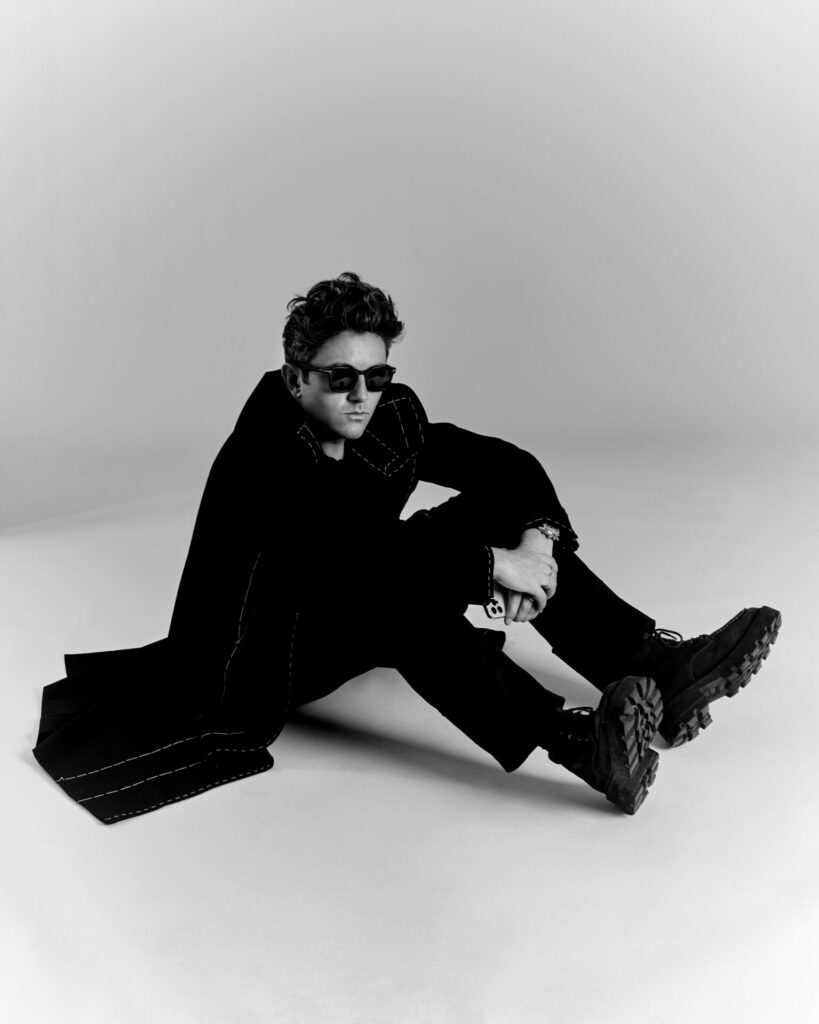 I took every one of those opportunities and made the most of it. I made lots of mistakes along the way, but I also learned far more than I could ever have imagined, and had I not taken those risks, I wouldn't be doing what I do today, which is something I am incredibly grateful for.
You have just finished your post at Fiorucci. How does heading up a big international brand differ from running your independent label?
Fiorucci was a crazy four years. It's a totally different beast working in a house where there are merchandising teams, boards and CEOs to report into, but it was another experience that taught me a great deal. I also had a lot of fun with it — the brand has an incredible history, and I enjoyed flexing my design skills in a totally different way to what I do at DWF.
You've spoken before about Harry Styles being your first client and changing your life. Can you explain how that came about?
It was Harry's stylist, Harry Lambert, who found me and said he would like to try some of the shirts from my graduate collection on Harry, which resulted in me custom-making six of them for him. It meant that when I released my first collection a couple of weeks later, they sold out instantly and that was really how DWF was born.
Harry Lambert continues to collaborate with you — you dressed Taylor Zakar Perez for Vogue World. Can you talk about why your aesthetics still work so well?
Harry Lambert has been so supportive over the years, and I continue to love what he does. The work he's been doing with Emma Corrin in particular, and the looks he's created with Sebastian Croft are brilliant. I think Harry brings the unexpected to fashion, which is something I try to do myself. I guess that's why we are still getting call-ins from him and from the likes of Taylor Zakar Perez recently, all those years after those first striped shirts I sewed myself in 2015.
Did fans of the Red, White & Royal Blue movie find you quickly?
They certainly did! It only took a couple of minutes from me posting a photo of Taylor on the red carpet before there was a twitter frenzy about me designing suits for a royal wedding in a Red, White & Royal Blue sequel. Matthew López [the film's writer and director] commenting on my post, saying "Let's talk" really set them off. For the record, I am very, very open to designing some royal wedding suits for a sequel!
What is coming for 2024?
I recently collaborated with Huntsman on Savile Row for my AW23 collection. They made bespoke suits for the show, and the ready-to-wear element of that will be coming out in the next few months. My next show will be in February which I think will be a big moment for me, my first since finishing at Fiorucci. I've got a bit more time to focus now, and I'm excited about that. The last few months have given me some clarity, and I'm excited for the future and to see what's next.
Words Joseph Kocharian Photography Morgan Hill Murphy
The Attitude Awards issue is out now.