Scottish Conservatives leader Ruth Davidson called a "dyke" at Scottish independence rally
By Josh Lee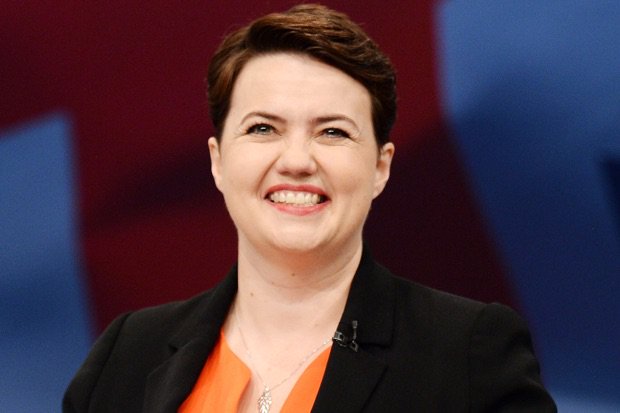 A rally for Scottish independence rally was accused of homophobia after featuring a rap that refers to Rude Davidson as a "dyke."
The remarks were made by the compere of a comedy troupe who were performing at the Scottish Independence Convention (date), who referred to a performer playing the openly gay Scottish Tory leader as "Ruth Dykey-D."
Welcome to Scotland 2016, where a "comedy" rap mocking Ruth Davidsons sexuality is applauded and endorsed 1/2 pic.twitter.com/L1jow6UNeZ

— NatBuster (@NatBuster) September 18, 2016
The Scottish Conservatives have blasted the derogatory remark, while director of Stonewall Scotland Colin Macfarlane warned that leaving homophobic comments unchallenged "gives the green light for others to follow suit."
The performance was defended by Scottish National Party MP Joanna Cherry, who described is as "hilariously irreverent satire," while Whitsherface – the performance troupe who performed the rap – said "you can only please some of the people some of the time."
Hilariously irreverent satire from brilliant #Witsherface still laughing @ScotConvention pic.twitter.com/Mb8pxiqWNf

— Joanna Cherry KC (@joannaccherry) September 18, 2016
Comedy is like life it's subjective!

You can only please some of the people some of the time!

If we made you laugh thanks.💋
If not…🍀

— Witsherface (@witsherface) September 18, 2016
According to the Telegraph, a Scottish Tory spokesman said: "The nationalists are always the first to scream offence at anything that even mildly upsets them. But when it's a joke at the expense of pro-UK campaigners, it's suddenly harmless and hilarious.
"The SNP should be lambasting this, but instead its elected representatives are praising it on social media."
Meanwhile, Scottish Tory MSP described the performance as "disgraceful."
This is completely out of order. Shameful https://t.co/mJiMTVGT8D

— Annie Wells MSP (@AnnieWellsMSP) September 18, 2016
The Scottish Independence Convention have said they do not "condone homophobia in anyway", and pointed out that the rap was written by a gay woman.
Read more:
Queen Elizabeth's cousin comes out as gay
North Carolina considers repealing anti-trans HB2 law