Life after mass murder: Pulse nightclub survivor opens up about daily struggle
By Will Stroude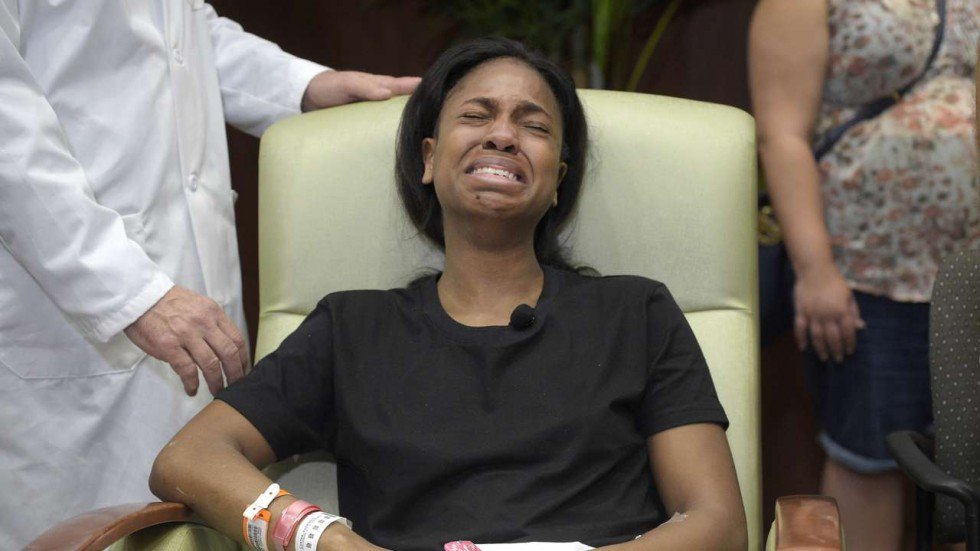 It's been almost three months since Omar Mateen killed 49 people and injured 53 more at Pulse Nightclub, Orlando.
While the world mourned alongside those who survived, the road to recovery has been a difficult one, with both psychological and physical damage being daily struggles for those affected by the attacks.
Patience Carter, a survivor of the massacre, spoke to NBC BLK about life after Orlando, and the hurdles she faces as she tries to continue with life.
"Each day is a struggle," she said. "Each day is an up and down emotional roller coaster, just remembering the faces of certain people that are no longer here. Dancing with that person, to watching that person bleed, that's a huge impact, changes your life forever."
Two of Patience's friends were killed in the mass-murder committed by Omar Mateen. She and friend Akyra Murray had fled the club when they heard Mateen's gunshots, but ran back in to find another friend, Tiara Parker.
Tragically, Tiara and Akyra didn't survive the attack. They had been out celebrating Akyra's academic success.
"I never thought in a million years I would be in that situation to think someone would risk their life," she said.
"I try to look at the situation from a third person point of view as opposed to somebody who went through it and survived it because the thoughts and images are heavy," Carter said. "If you look at it as a reporter or someone telling a story it's easier to cope that way.'
Carter's physical injuries included a shattered femur from being shot in the leg, which left her unable to walk. Thankfully, she was allowed off her crutches last month.
"I just feel so much stronger now and that helps me emotionally to see that I am getting through this and I'm going to be okay," she said.
"People in Pulse nightclub were all human beings, they're human first." "They're all the same and different at the same time. Appreciate our differences instead of punishing or killing people for their differences.
More stories:
Straight guys kiss another man for the first time – WATCH
Sia's new single 'The Greatest' is a haunting tribute to the victims of Orlando