GLAAD and Equality Florida releases Ron DeSantis' extensive discrimination record
DeSantis has implemented many horrific anti-LGBTQ bills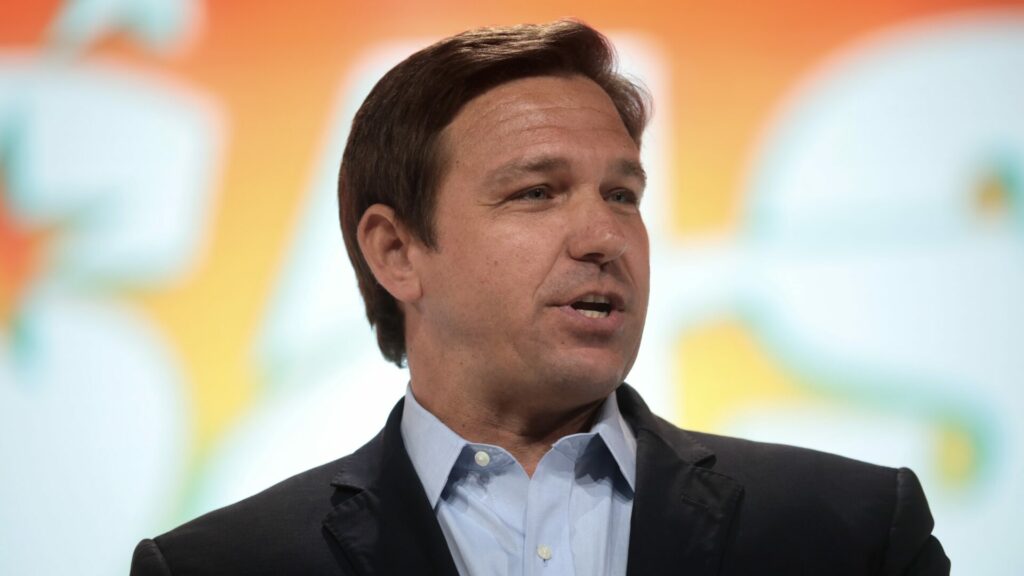 GLAAD and Equality Florida have released a report detailing the extent of Florida Governor Ron DeSantis' LGBTQ discrimination record.
The Republican, known for his horrific 'Don't Say Gay' bill, has enacted harmful precedents of anti-LGBTQ legislation in Florida.
DeSantis' GLAAD Accountability Project report lists an extensive and damning reflection of the politician's record.
Some of the highlighted legislation include book bans, censorship, abortion bans, costly attacks against corporations' free speech as well as academic freedom, and the stripping of parental rights.
DeSantis came up against Disney by threatening to build a state prison beside the Florida theme park. It was in retaliation to the company speaking out against his 'Don't Say Gay' law.
Also, he signed into law a bill that gave the government control over the Florida High School Athletic Association "to ensure women's sports are protected."
Trans people have also been a specific target. DeSantis has banned gender-affirming medical care for transgender youth.
He has also banned trans students from using their correct pronouns in school.
"Florida is less safe, less free, and less prosperous"
GLAAD President and CEO, Sarah Kate Ellis, shared: "Media covering Gov. DeSantis must inform voters by including his ongoing record of discrimination, harmful legislation, [and] relentless campaign against […] all Floridians from marginalized backgrounds."
"The DeSantis record shows Florida is less safe, less free, and less prosperous."
Equality Florida Executive Director, Nadine Smith, also shared: "The damage that DeSantis has done to Florida's reputation will outlast his political career."
Smith described his work as a "war on freedom and civil liberties."
"Equality Florida stands steadfast on the frontlines, resolute in our commitment to create an inclusive and secure Florida that embraces and safeguards the rights of all residents. Florida is the frontline but this is a national battle for freedom."