Blackpool FC footballer Jake Daniels comes out as gay
The 17-year-old is the first gay male professional in British football to come out since Justin Fashanu in 1990.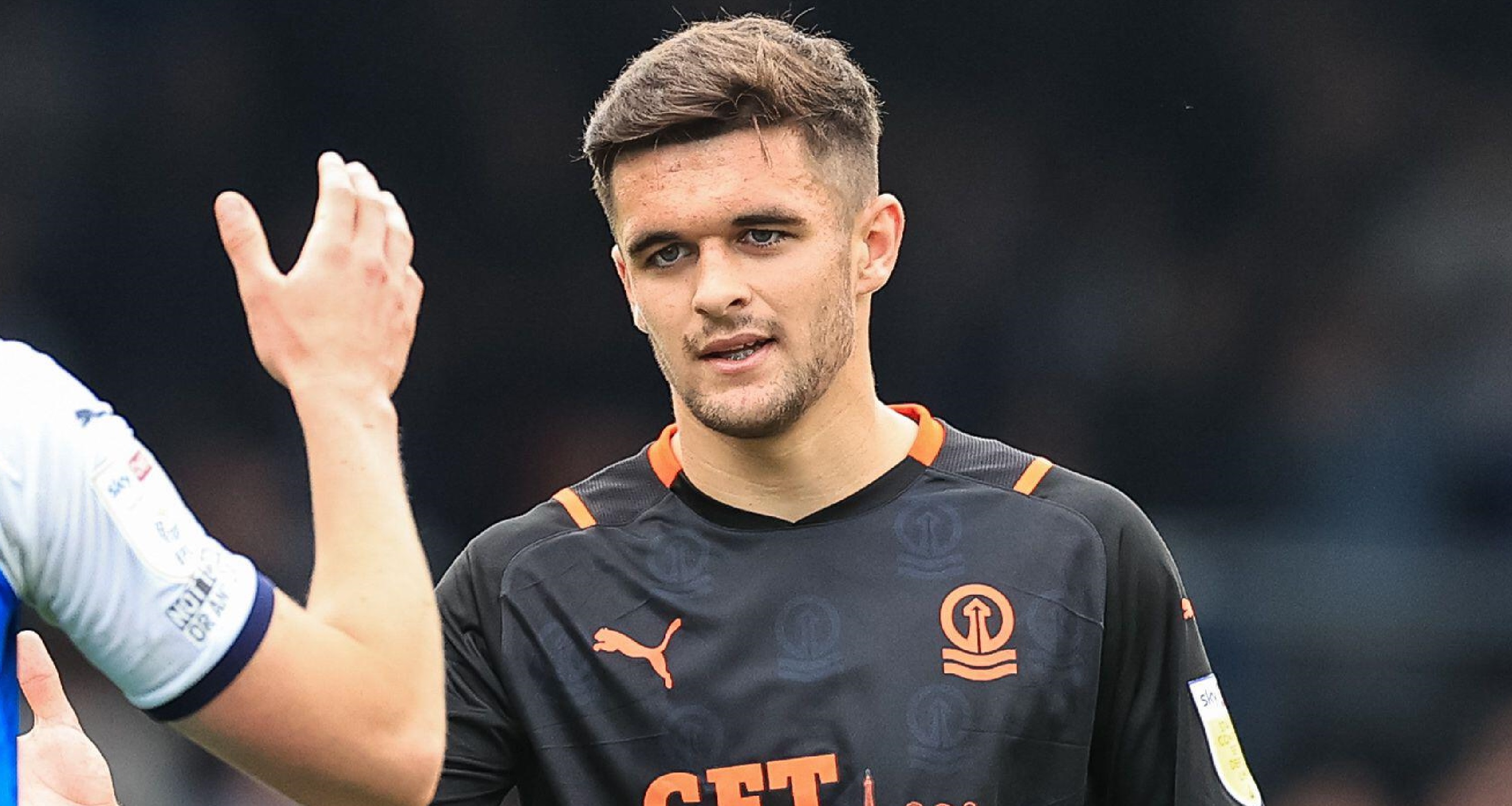 Words: Alastair James; Image: Alamy
Blackpool FC footballer Jake Daniels has come out as gay, making him the only openly gay male professional footballer in Britain.
In an interview with Sky Sports News, the 17-year-old said he'd had "amazing support" from his teammates after telling them about his sexuality.
Daniels, who is the first gay male professional in British football to come out since Justin Fashanu in 1990, also told the broadcaster he felt ready to be himself after "such a long time of lying" about his identity.
"I am just confident and happy to be myself finally"
The striker told Sky that he had thought he'd have to wait until he retired in order to come out.
"For a long time I've thought I would have to hide my truth because I wanted to be, and now I am, a professional footballer. I asked myself if I should wait until I've retired to come out. No other player in the professional game here is out.
Daniels also said that since coming out to family, friends, and his teammates all the "stress" and "overthinking" had gone. He said he had come out to his mum and sister first, with whom he lives with.
"Now I am just confident and happy to be myself finally," he told the broadcaster.
"Everyone has been so supportive and so proud of me and it just shows what a bond we have as a team and everyone is like a family to each other," he added.
Blackpool forward Jake Daniels speaks exclusively to @SkySportsNews on becoming the UK's first male professional footballer to come out publicly as gay since Justin Fashanu.

Read more: https://t.co/ZzGEehYrB6 pic.twitter.com/Kk3bTdrfnp

— Sky News (@SkyNews) May 16, 2022
The relief he felt after coming out has also shown up in his games.
"The day after I told my mum and sister, we played Accrington [in an under-18s fixture] and I scored four goals, so it just shows how much of a weight off the shoulders and what a massive relief it was."
Daniels also opened up about trying to hide his sexuality and trying to convince people he was straight by having girlfriends.
View this post on Instagram
Last year, Josh Cavallo from Australia cameout publicly, becoming at that point the world's only out gay male top-level professional footballer.
Former Aston Villa star Thomas Hitzlsperger came out once he retired in 2013.
Sky Sports presenter Mark McAdam tells Attitude that Daniels coming out publicly will 'change lives'.
"I couldn't be more in awe of Jake", says McAdam. "Because of him, football will change for the better.
"By coming out he will also change the lives of so many young boys that want to play football but feel they can't because of their sexuality. Jake is now proof that your sexuality is no barrier to stop you from doing the things you want to do and fulfilling your childhood dreams."
McAdam, who came out himself in 2014, continues: "Jake coming out also shows that campaigns, awareness and education work. Rainbow Laces makes a difference, Football v Homophobia has an impact and Pride Month brings these issues to peoples attention. At Blackpool Jake felt safe and comfortable to talk to people around him about his sexuality, in return they were able to show him the support, understanding and love he needed to navigate through one of the most challenging things you can face as an LGBTQ+ person. I spent years in fear before I could come out, I know how hard this must have been for him.
"I was immensely proud to watch Jake speaking on Sky Sports News about his journey. The media as a whole has always been desperate for a gay footballer, but generally never cared about how much of an impact this would have on the player. Just selling papers, generating clicks or raising their profile was all they cared about. At Sky there was no promo, no silhouette, no advertising, just an interview launched in their own time with Jake's blessing. Supporting the player and doing the right thing very much at the forefront of their thinking.
"Football is a better place today because of Jake. He has shown courage that most footballers could only dream of."
The Attitude May/June issue is out now.