Apple's new iPhone 7 advert includes an adorable same-sex couple – WATCH
By Will Stroude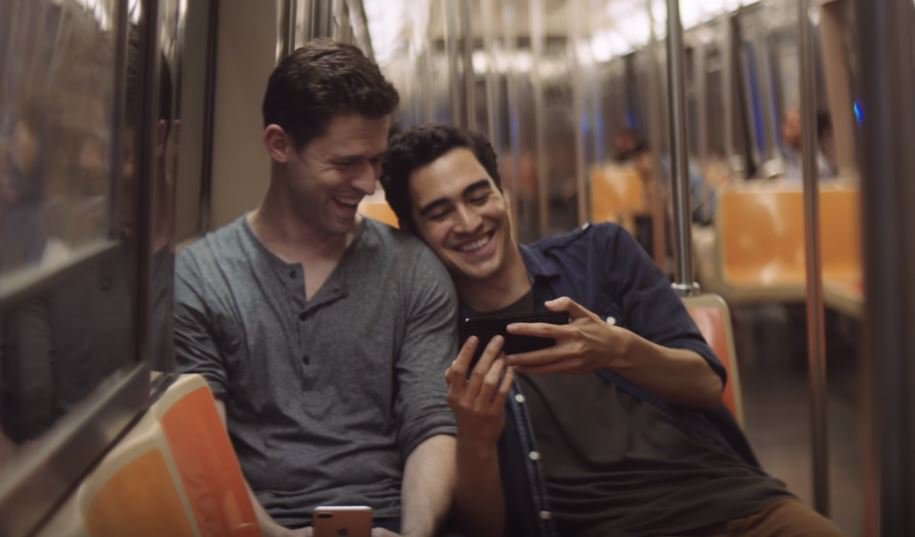 Apple have marked the launch of their new generation iPhone with a new video advert which includes a quiet depiction of same-sex love.
The technology giant unveiled their latest handsets during an event in San Francisco yesterday, and while their polarising decision to do away headphone ports might have dominated most headlines, it was the accompanying advert's portrayal of a gay couple – one resting his head casually on his boyfriend's shoulder – which caught our eye.
Led by openly gay CEO Tim Cook, Apple has long been a high-profile supporter of LGBT equality.
As well as launching a range of racially diverse and LGBT-inclusive emojis last year, the corporation recently threw its weight behind the battle for equal marriage in Australia – though earlier they were accused of removing a lesbian couple from international editions of a Mother's Day advertising campaign.
The US company unveiled its latest handsets at an event in San Francisco following a year in
The iPhone 7 is available to pre-order tomorrow and will be available to buy on September 16.
More stories:
Ellen helps Britney Spears unleash her inner diva on the best mall trip of all time
Here's something all gay men need to know about HIV and undetectable viral loads