Penny Mordaunt's gay twin brother James calls Tory government 'the most anti-LGBT' he's ever seen
However, James said he has a good relationship with his sister, explaining: "She's never told me to tone it down - and I have a big mouth!"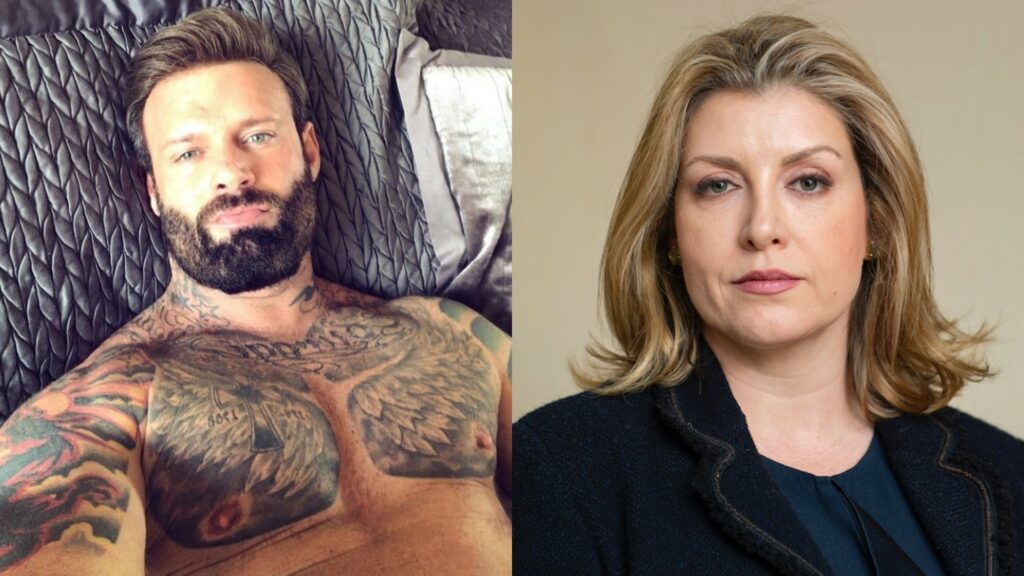 James Mordaunt, the twin brother of Conservative MP Penny Mordaunt, has hit out at the Tory government, calling it the "most anti-LGBT" he's ever seen.
Penny is the Member of Parliament for Portsmouth North. She is also the Leader of the House of Commons and Lord President of the Council.

However James, who is gay, and a vocal supporter of trans people, spoke out against his sister's government at this week's PinkNews Awards in London.
"She's never told me to tone it down" – James Mordaunt on his sister Penny
He is quoted by the Evening Standard as saying during the event: "[This is] the most anti-LGBT government I've seen in my lifetime."
According to ES journalists Claudia Cockerell and Robbie Griffiths, James also said this is this is the first time he's ever felt his rights have regressed.
Despite their political differences, however, James insisted he has a good relationship with his sister. "She's never told me to tone it down," he reportedly said. "And I have a big mouth!"
It is not the first time James has made his political beliefs public. In February 2022, he again tweeted that LGBTQ rights had "gone backwards." He furthermore added: "If you are a member of the Conservative Party, a Conservative MP, part of this homophobic transphobic Government, you are complicit."
In July 2022, during her Tory leadership campaign, Mordant – perceived as a trans ally while Minister for Women & Equalities – tweeted: "I am biologically a woman. If I have a hysterectomy or mastectomy, I am still a woman. And I am legally a woman. Some people born male and who have been through the gender recognition process are also legally female. That DOES NOT mean they are biological women, like me."
This week it emerged that Prime Minister and Conservative leader Rishi Sunak is to press ahead with a ban on so-called 'conversion therapy' aimed at LGBTQ people, which seeks to change or suppress a person's sexuality or gender identity.