North London residents object to plans that could see around 100 people made homeless
"The way they've gone about it is terrible," residents of Omega Works in Haringey have told Attitude.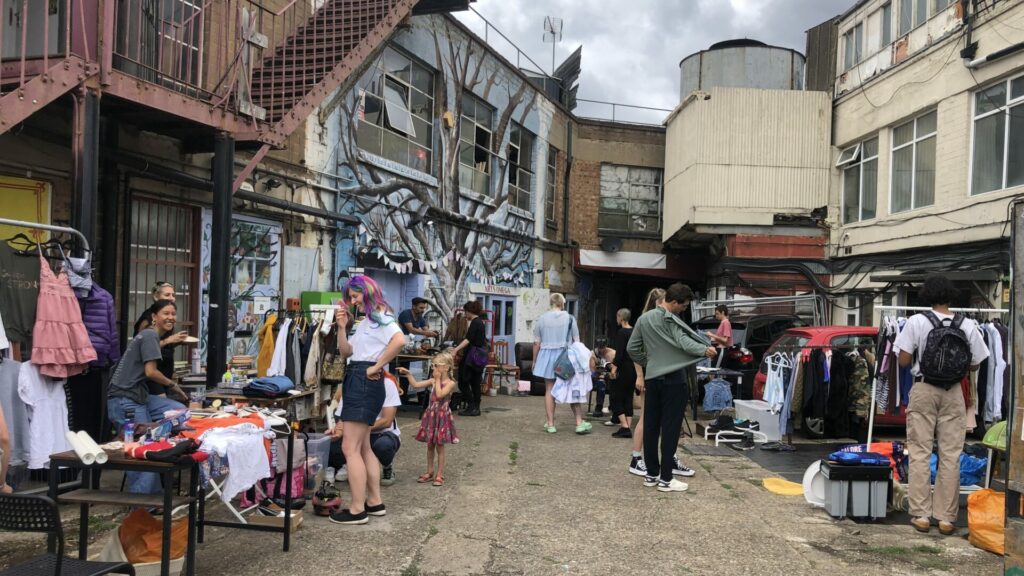 Residents of a warehouse community in North London are objecting to planning applications that could make around 100 people homeless.
Plans to tear down the Omega Works warehouses on Hermitage Road in Haringey were submitted by the landlords, Majorlink, and the developers, Collective Planning, at the end of March.
Once an old piano factory, the plans for Omega Works A and Omega Works B would see the historic buildings replaced with characterless constructions. At their highest, the new buildings would reach 8 stories.
The warehouses are currently a mixture of residential and commercial spaces that people have lived in since roughly 2000.
Led by the Save the Warehouses campaign group, residents gathered on Wednesday (3 April) to go over how best to raise objections now that plans have been submitted.
They have until 19 May to enter their objections to Haringey Council. At the time of writing, a petition had 4,680 signatures
Among them, residents claim they haven't been properly consulted. Only a handful of residents have been invited to Zoom meetings with developers. Residents surprised developers last February by gathering in one location to show their opposition.
Residents also have said that plans inaccurately assess the number of residents that would need to relocate. Plans have accounted for approximately half the actual number, which is around 100. Fire exits have also been missed out. In one case, a unit is listed as being completely empty when 8 people live there.
Residents have also said the plans are also not in keeping with the local area, which consists mostly of Victorian terraces.
One artist (who wishes to remain anonymous) who lives in Omega Works told Attitude that "there's a real sense of something to fight for," in terms of their community.
"Anyone who can come in will see what's happening and anyone who does often goes 'I had no idea it was like this,'" they continued.
They're also optimistic about the future. "There's just too many of us, honestly. And we're not a quiet bunch."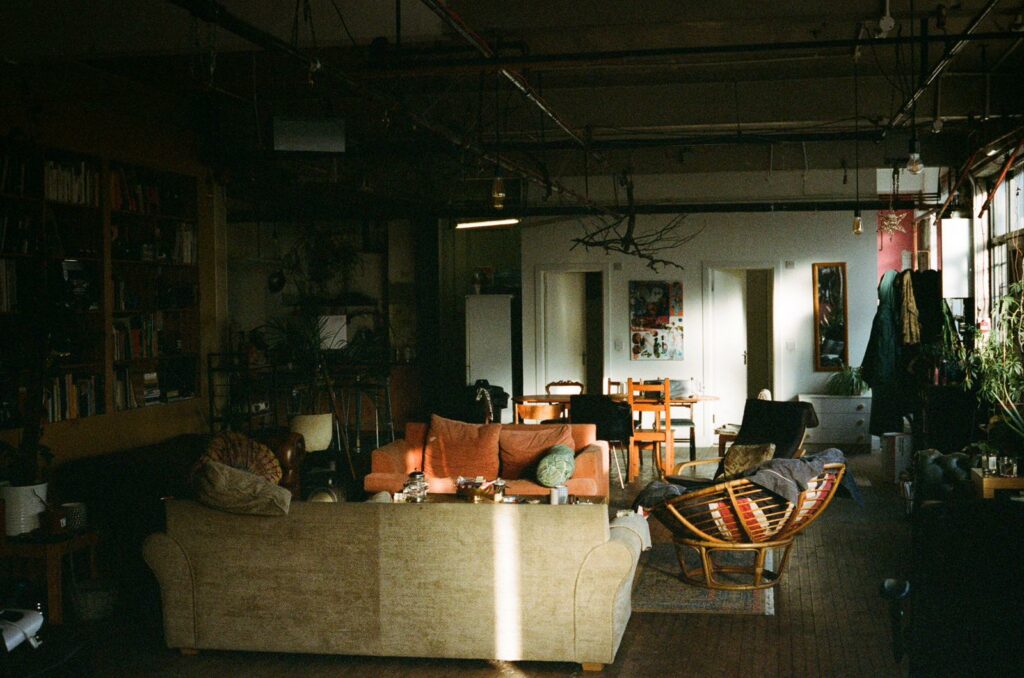 Even in the face of private development, the community has resolved to fight on. Lambasting the plans as "absurd" with "laughable" the artist said developers were trying to wipe out a creative community.
They are home to all manner of creatives including photographers, filmmakers, artists, and printers. Snap Recording Studio, used by the likes of Kate Bush, FKA Twigs, Jessie Ware, and Years and Years, is also located there.
In its 2019 plan for the borough, Haringey Council said it wants to "Protect and promote creative and cultural activity and infrastructure that enables people to gain skills and employment in creative industries and increases investment into the borough."
The plan also talked of support for "cultural organisations to attract more people to their offer so that there are more opportunities for everyone to connect to the arts and culture in the borough."
Residents argue allowing the plan to go ahead would be counter to these goals.
One of the benefits of something like Omega Works is the inbuilt sense of community. These are social spaces, where large groups will come together to eat, party, and now to protest.
"There is no better artist support than the communities we have in the warehouses, which provided affordable living for everyone," another resident added.
The resident, who has lived in two other warehouse communities before, was dismayed at the proposals.
"What they're proposing here is just going to price everyone out it's a huge rent increase for everyone. A lot of the professionals here, such as Snap, these are quite important places in their own industries and their business is their location."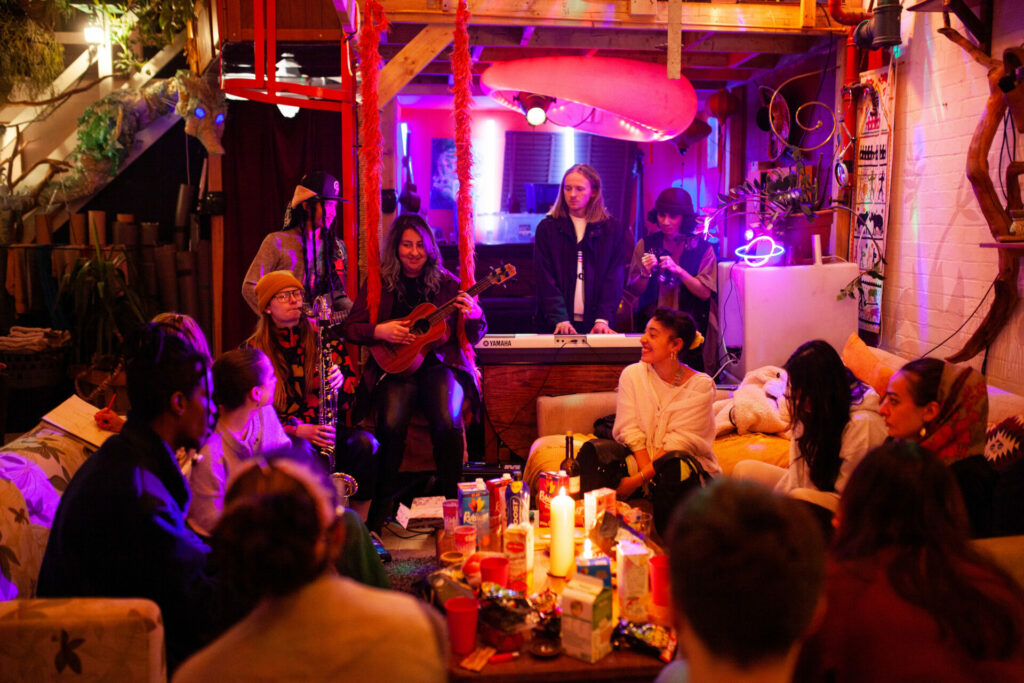 Plans also indicate that rents, currently at around £500-£700 a month, could increase to around £1,000 a month. Hardly affordable for some Omega Works residents, especially during a Cost of Living crisis.
Residents who spoke to Attitude confirmed they wanted to work with the local council to improve the conditions of their properties and protect a fragile and dwindling subculture.
A third resident described the plans as "absolutely awful." She added that the plans are basically luxury flats and are only paying lip service to the idea of 'warehouse living.'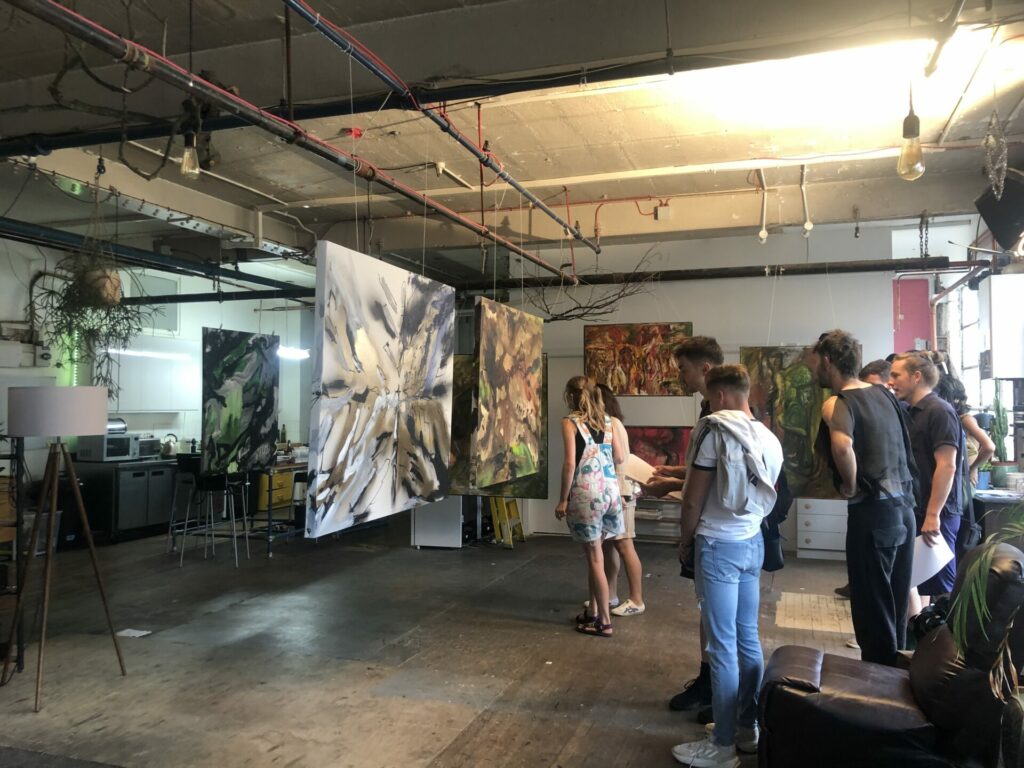 "The way they've gone about it is terrible," she said. "They have not consulted with residents, they've barely even informed residents. They've not taken into account the way this community operates with regard to the way people live, the cost of the units, the way people work here, the space that we have. Even the neighboring roads."
Two local residents, who live near Omega Works, have applauded the energy of residents fighting the plans.
"It's lovely having this dynamic, creative community which needs to be supported," said one Haringey local. The council, they added, has to provide for creatives if it wants them to stick around.
Another local resident said the creative nature of those at Omega Works was an "asset" for the area. Local residents also expressed shock and outrage at a lack of consultation.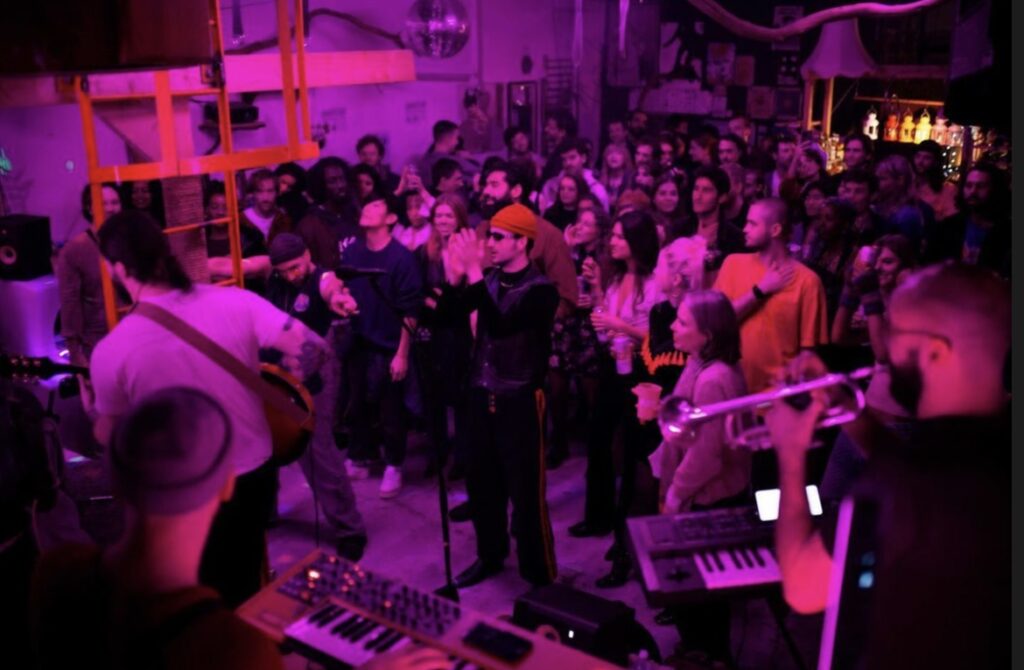 The message of residents to the council is if they care about creating a community-led and creative borough to work with residents on defeating the plans and "renovate this community as it should be."
John Ferguson, the company director of Collective Planning has previously told Vice: "I am afraid myself nor the client [Majorlink Ltd] do interviews on our schemes."
Haringey Council has told Attitude: "We are aware of and fully appreciate the concerns expressed about this application.
"We're currently undertaking formal consultation on the proposals and would urge anyone with views to submit these, so their voice is heard. All comments will be carefully considered when the application is decided by the planning sub-committee at a future date."
It added: "As part of our review of the application, we've already visited the site and will be raising with the developers the specific concerns of current residents.
"Our planning policy seeks to secure a long-term sustainable future for warehouse and creative living and to ensure the unique characteristics of this type of accommodation are provided in new warehouse living developments."
Attitude has approached Collective Planning.