London Trans Pride: 12 images demonstrating trans joy, love, anger, and solidarity
"There's no LGB without the T."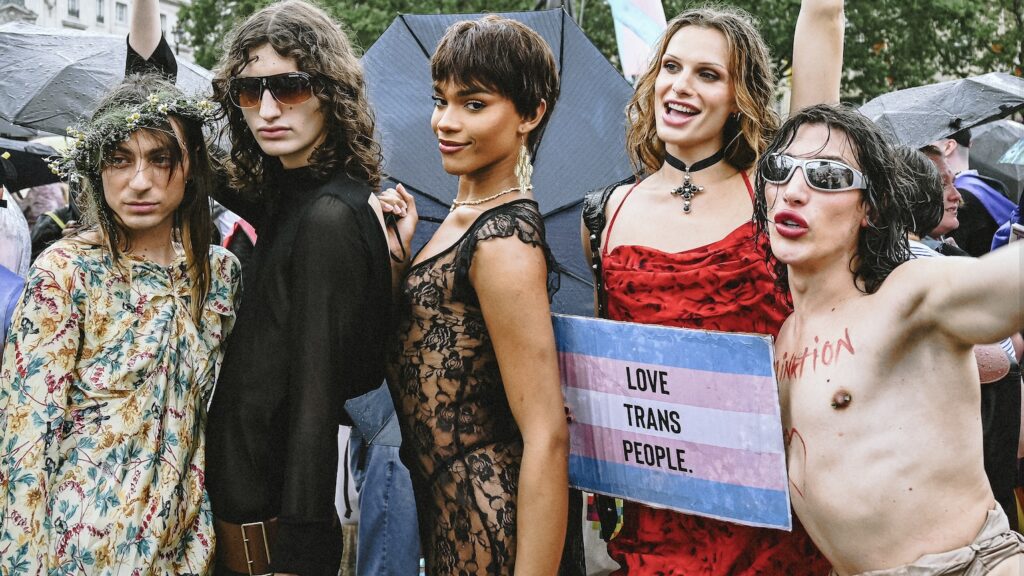 London Trans Pride took place on Saturday (8 July) and it was giving us life!
More than 25,000 people are thought to have turned out for the event which saw people gather in Trafalgar Square before marching to Wellington Arch.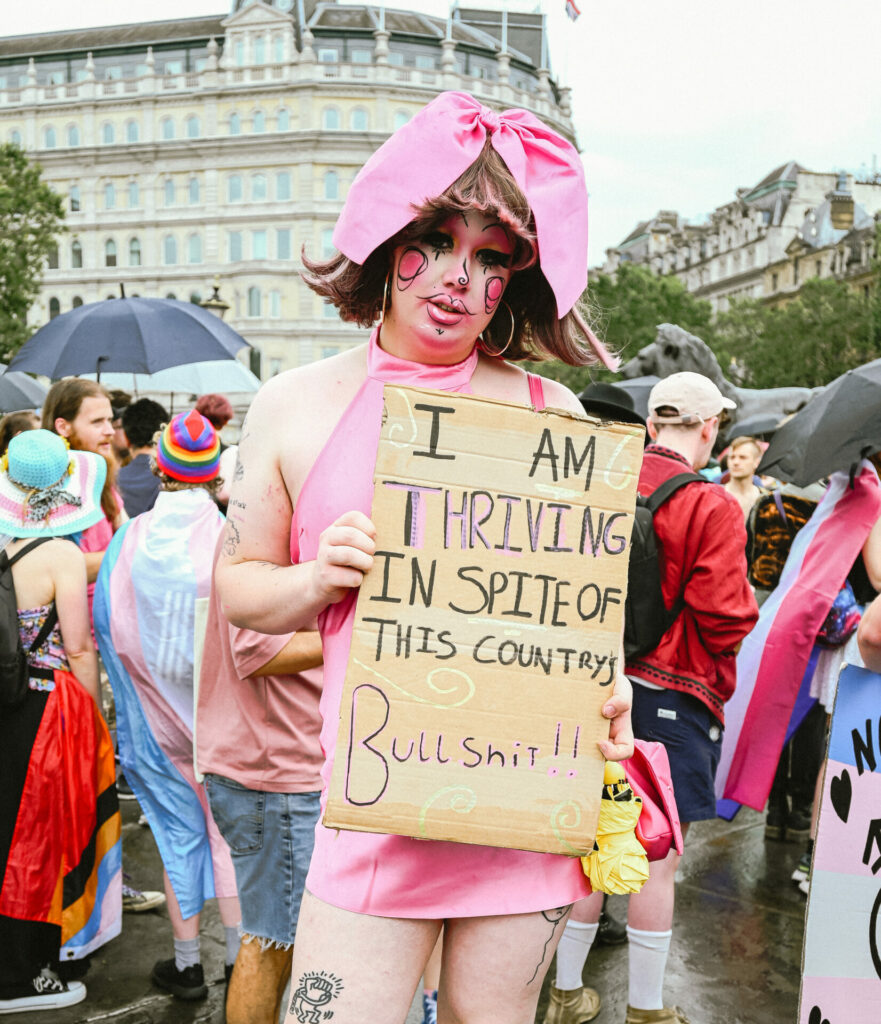 The rain did nothing to dampen people's spirits at the fifth London Trans Pride. The sense of love, anger, solidarity, and community was obvious for everyone to see.
Heartstopper's Yasmin Finney and model and activist Munroe Bergdorf were leading chants and among those speaking to the assembled masses throughout the day.
"Today is about love and rage"
The crowd cheered for Munroe who told everyone that, "Today is about love and rage."
London Trans Pride perhaps took on greater significance this year in the wake of attacks on the community on both sides of the Atlantic.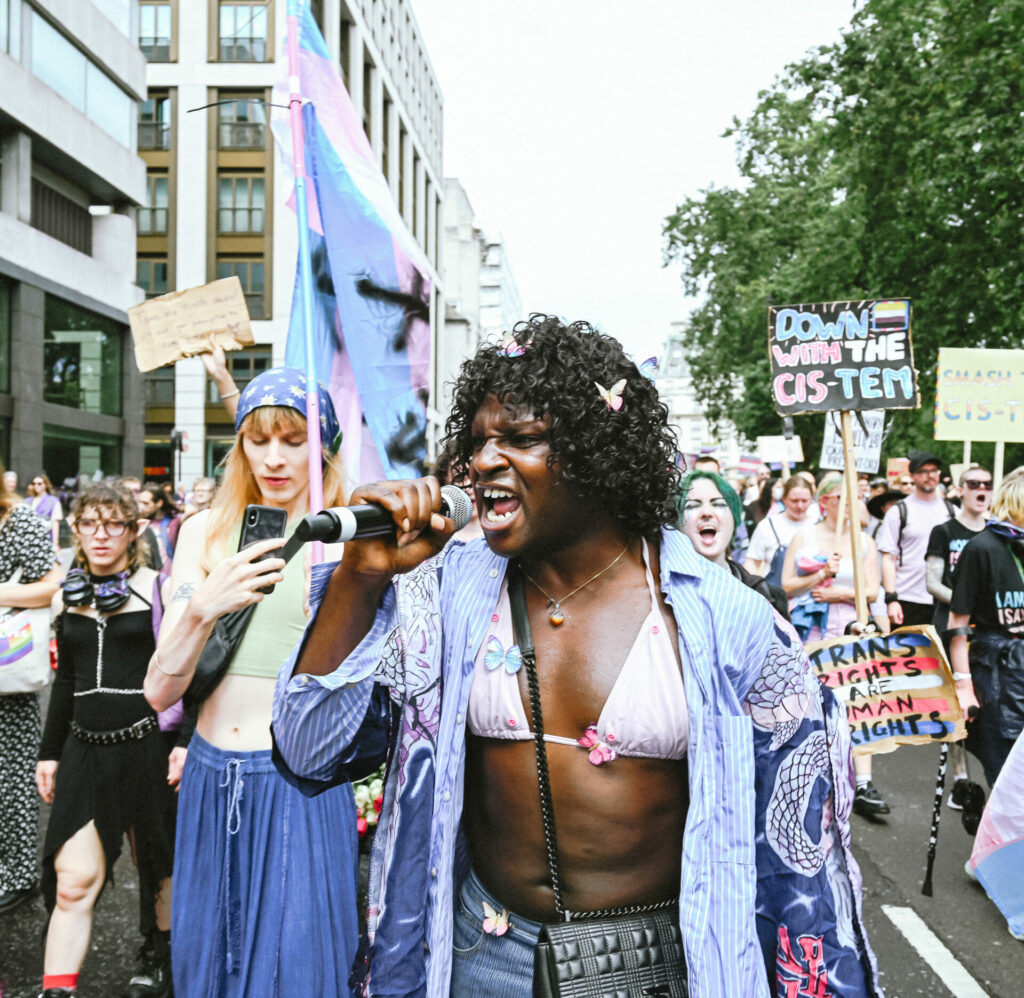 With US legislators targeting the community and imposing discriminatory pieces of legislation on trans people and denigrating them in the media, the sense of urgency and anger was apparent in the crowd.
Here, in the UK, London Trans Pride followed the news earlier in the week that the trans charity Mermaids had had its case to appeal the LGB Alliance getting charitable status dismissed.
It also came after news that the UK ranks as one of the least supportive countries for trans people as well as puberty blockers being denied to trans youth and sporting organisations placing bans on trans participation.
"You are loved, you are the future, we will get through this"
Trans cyclist, Emily Bridges, who was at London Trans Pride told Attitude: "There's a been a massive rollback of trans rights recently. With increased visibility, there's been more to push back against it. Yeah, it's more important than ever."
To trans, non-binary, and gender-nonconforming people, Emily said: "You are loved, you are the future, we will get through this."
Dan and Ollie from the BBC's I Kissed A Boy condemned the government and media for attacking the trans community.
Calling on the gay community to do more to stand by their trans siblings, Dan said to trans youth: "We have got your back, we are here to support you. We will be here as much as we possibly can. There's no LGB without the T."
Ollie agreed in full adding: "It's important more now so than ever to really get behind and march."
There are Trans Pride events happening up and down the country this year. Trans Pride Brighton is taking place for the tenth time on 15 July.