LGBTQ+ activists 'hack' TfL ads with messages from queer Palestinians
A group called The Dyke Project have replaced ads on London tubes and buses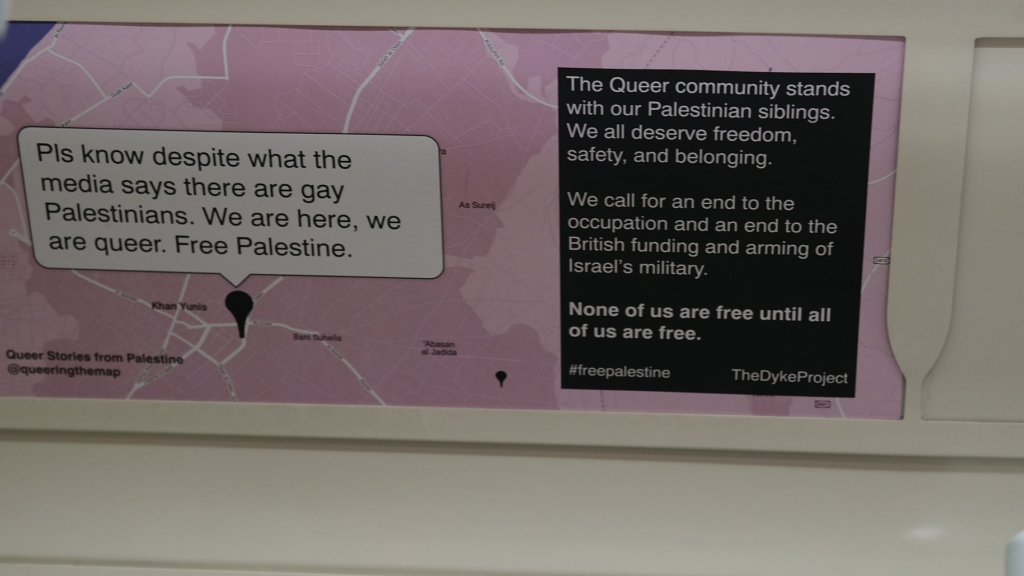 LGBTQ+ activists have "hacked" multiple Transport for London (TfL) ads across the network and replaced them with stories of queer Palestinians.
A group called The Dyke Project have taken responsibility for the visuals, which have popped up in recent days near LGBTQ+ venues.
According to The Independent, the posters have also popped up on the Victoria line and London Overground.
Ad spaces have been taken over by testimonies from Queering the Map. The site enables those from the queer community across the world to post anonymous, geotagged messages.
"Pls know despite what the media says, there are gay Palestinians"
These have been place alongside The Dyke Project's own message of solidarity on each story.
"BREAKING: we have HACKED over 100 bus adverts across London's TfL [Transport for London] network," the group's account read on a recent X post.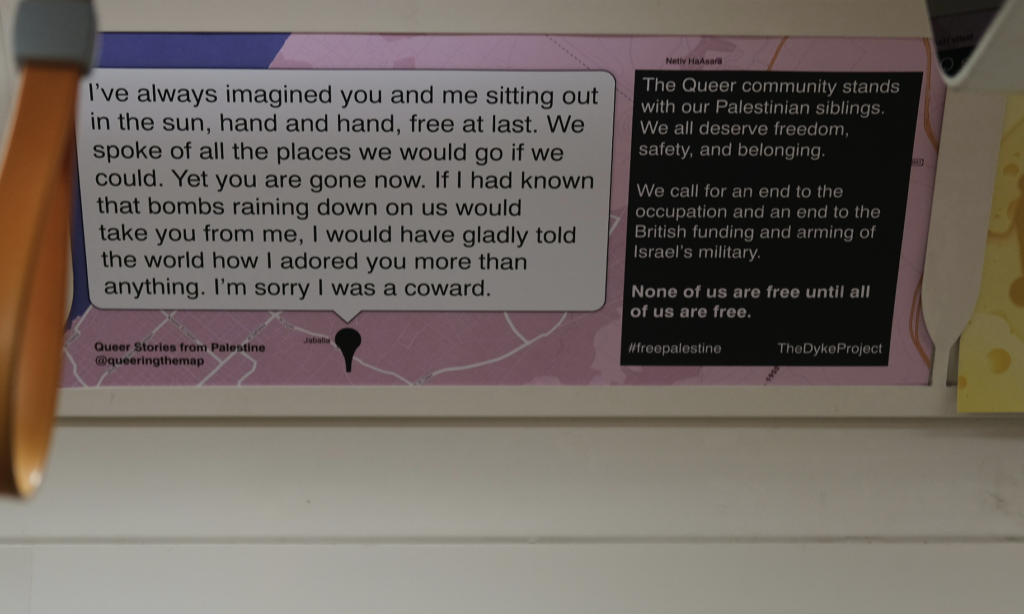 "We replaced ads with stories from queer Palestinians, and a call for an end to the occupation."
One message displayed on a London bus reads: "Pls know despite what the media says, there are gay Palestinians. We are here, we are queer. Free Palestine."
The group explained the placement of the stories further on in the thread. They added: "We've targeted bus stops near queer venues across the capital, and on TfL tube and rail networks, to show that the queer community stands with Palestine.
"None of us are free until all of us are free."
It comes after nearly 600 LGBTQ+ individuals and organisations worldwide signed an open letter last week "in solidarity with the Palestinian liberation movement."
The letter urged all governments "to demand an immediate ceasefire and to restore aid into Gaza through any possible routes".
A TfL spokesperson said: "We are aware of unauthorised adverts on the TfL network and we have begun to remove them, as is our standard practice."