King's gay cousin Lord Ivar Mountbatten on dynamic between his husband & ex-wife
Exclusive: With My Policeman set to arrive on Prime Video on 4 November, exploring the complicated dynamic between Harry Styles' Tom, his wife (Emma Corrin) and lover (David Dawson), Attitude meets the King's gay cousin, his husband, and the ex-wife who walked him down the aisle on his wedding day.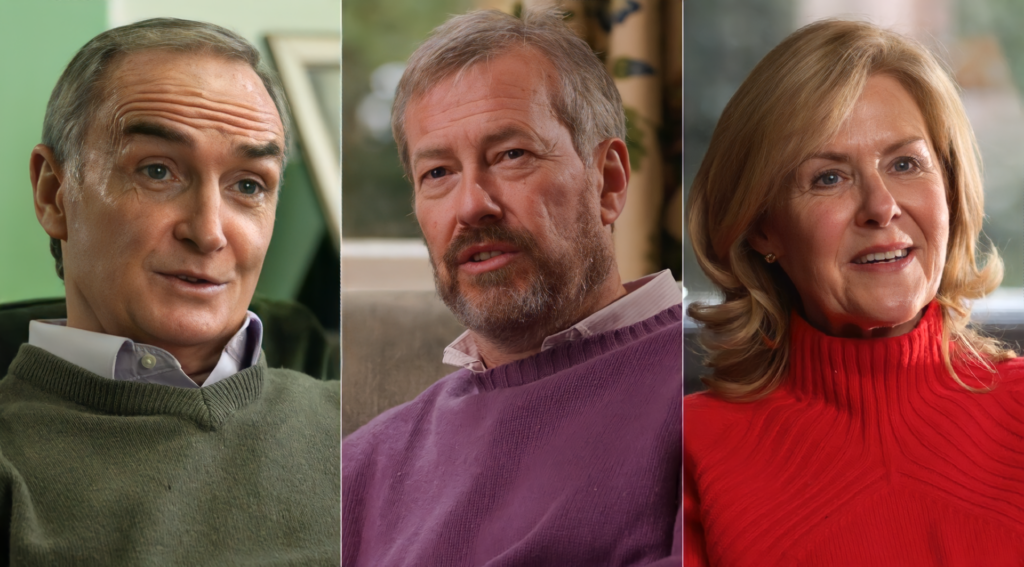 In partnership with Prime Video
The King's cousin, Lord Ivar Mountbatten, has opened up about the unique relationship he shares with his husband James Coyle and his former wife Penny Mountbatten in an exclusive interview with Attitude.
Lord Mountbatten, a second cousin to King Charles III, was married to Penny for 17 years from 1994-2011 before coming out publicly to become the first member of the British monarch's extended family openly in a same-sex relationship. His subsequent marriage to James in 2018 made also made him first to wed a same-sex partner.
Now, Ivar, James and Penny are sharing the incredible story of their special family dynamic, which even saw Penny walk Ivardown the aisle during his historic wedding to James in 2018.
The trio's exclusive interview comes just days before the Harry Styles-starring My Policeman premieres on Prime Video on 4 November, charting the complex relationship of Styles' titular policeman, his wife Marion (played by Emma Corrin) and his lover Patrick (David Dawson).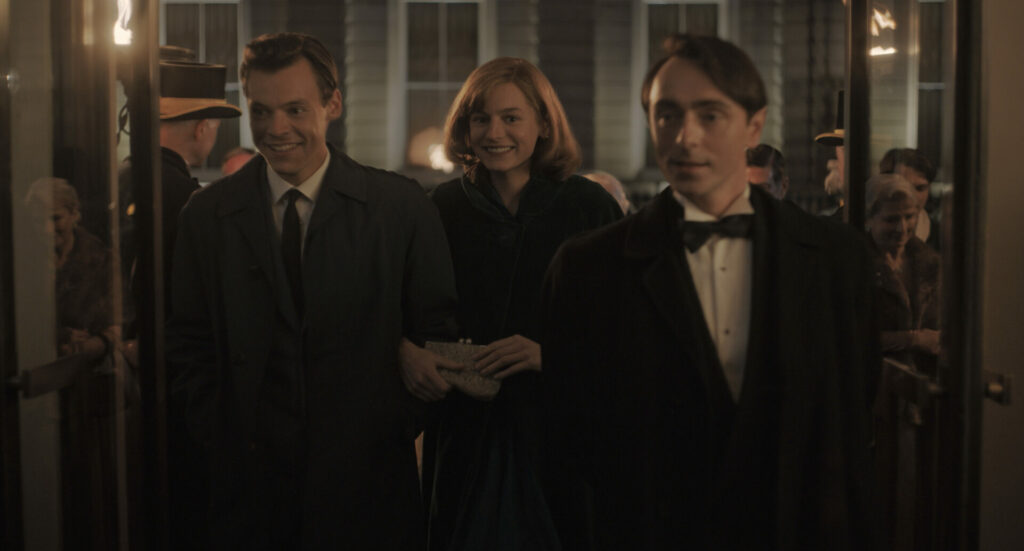 Set in 1950s Brighton, director Michael Grandage's tender adaptation of Bethan Roberts' 2012 novel of the same name elegantly and emotively explores the rippling consequences of societal prejudice and love's labyrinthine reach through the decades. For many gay and bisexual men of a certain generation who married women to avoid the stigma and – prior to 1967 – legal repercussions of freely embracing their sexuality, the story is one that hits close to home.
"Ivar and I met at a dinner party in London. I was very attracted to him straight away," recalls Penny as she sits down with Attitude at her home in London.
"A few months after I met Ivar, we went for a walk and he told me he thought he'd never get married because he was attracted to men as well as women. And I immediately not only found that to be quite a good challenge, but also that was something that I accepted and wasn't really worried about at all."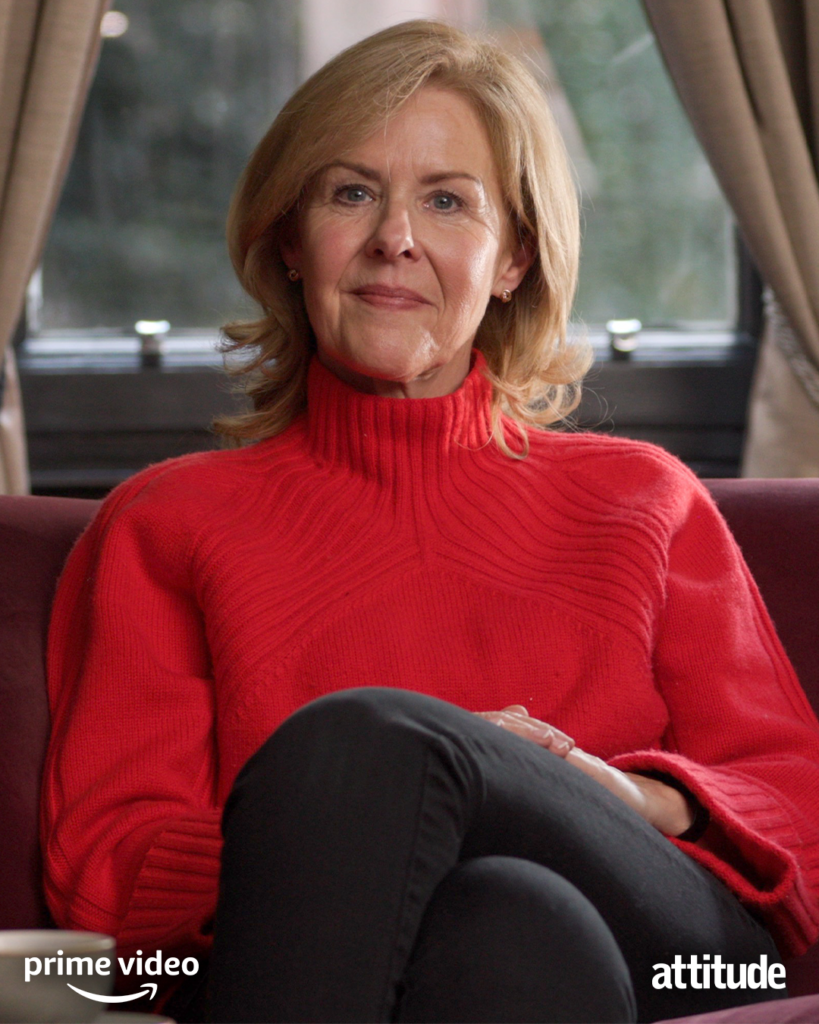 Of the pair's grandiose wedding in 1994, Penny reflects: "We got married in a place called Clare in Suffolk, very close to Ivar's family home, and it was a hugely grand affair. I was completely overwhelmed. There were a few members of the royal family there and I really didn't enjoy wearing a tiara.
"It wasn't the happiest day of my life," she admits. "I was glad when it was over."
Ivar, 59, who is the great-great-great grandson of Queen Victoria, says that being open about his attraction to men as an out gay man wasn't an option he was able to entertain before he married Penny at the of 31.
"I told Penny before we got married that I like boys as much as I like girls. [I] probably wasn't quite so truthful," he shares. "I'm out of that generation where you just buried it and you didn't act on it and got on with life."
And yet despite his sexuality, Ivar's romantic relationship with Penny was one that remained very much in rooted in reality and mutual respect.
"You sort of gradually fall in love with somebody who's actually a very good friend," he explains. "And she has a great sense of humour, we got on very well together, she was very helpful all-round. It was a great match."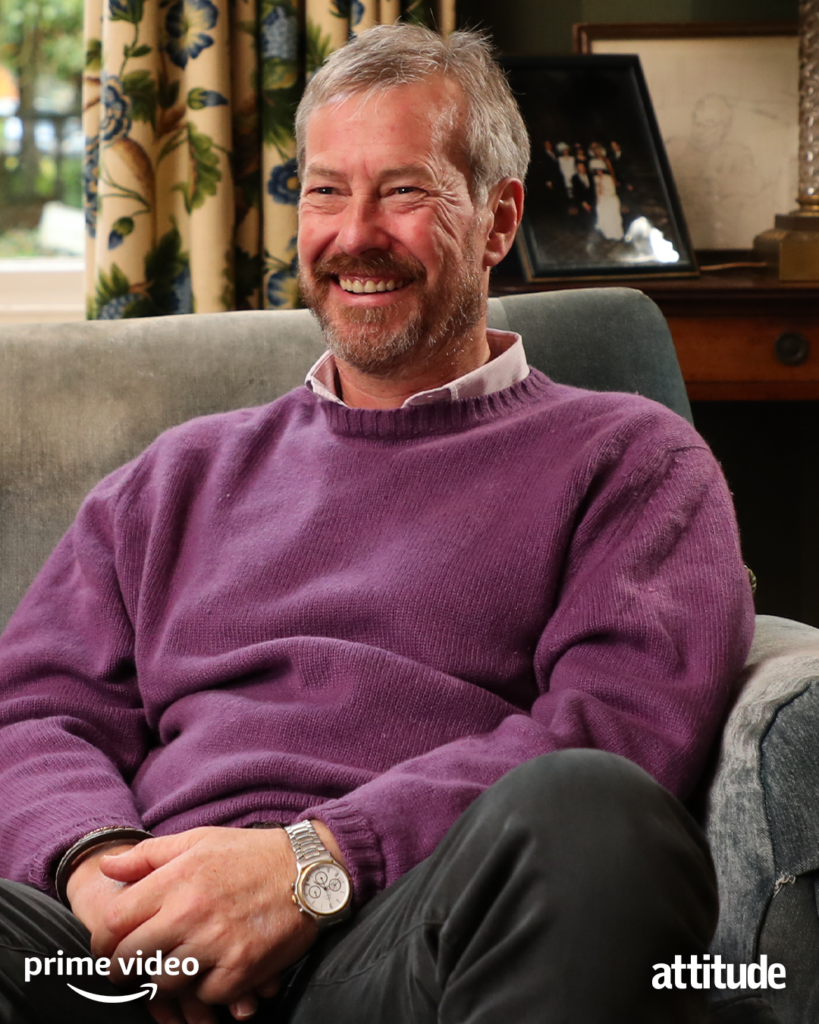 Ivar goes on: "I really loved my wedding day. [Penny] says she didn't like it at all. I thought it was great fun, but, you know, the whole point of a wedding is to have fun. I think it might have been a little bit stressful for her."
During the course of their 17-year marriage, Ivar and Penny had three daughters – Ella, Alexandra and Louise – but, looking for an outlet for his suppressed sexuality, Lord Mountbatten's extra-marital relations began to take a toll on the couple, with the pair eventually opting to separate in 2010. They divorced the following year.
"I think initially Ivar kept his relationships secret and it was quite obvious to me that he was having affairs with other people", Penny notes. "I was extremely jealous and just had to kind of swallow it and deal with it.
"I realised in the last few years of our marriage that he really would be so much happier if he was being authentic, and having a secret within the family, I think is really toxic. And as our girls were growing up, I didn't want them to pick up on any more, sort of, clues that their father might be gay. And in order to encourage Ivar to do that, I had to end our marriage."
Ivar adds: "You know, marriage, whether to boys or girls, is never easy. What our divorce enabled me to do was be truthful, and I suppose I'm more comfortable with a boy."
The pair remained on amicable terms following their divorce, as Ivar began to freely explore his sexuality. "It wasn't until Ivar met James and he asked me to go and meet him that I realised that he'd met somebody significant…," states Penny. "And in fact, [James] and I really got on very well, because we're similar in certain ways. It was such a relief because I knew my girls would like him too."
James Coyle, an airline cabin services director, met Ivar while at a ski resort in Verbier, and initially had no idea of his husband-to-be's royal connection.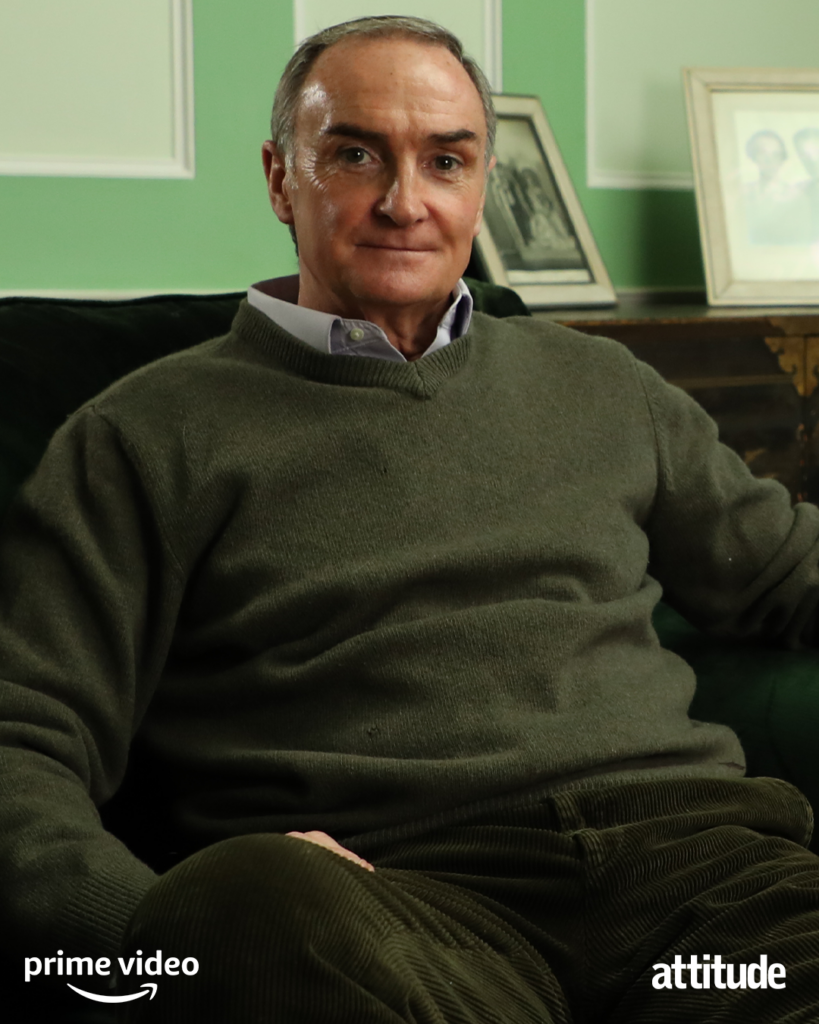 "I'd really fallen for him, absolutely, and he for me," recollects James. "When the story broke in the press it was front page [news]. It was the MailOnline that [meant that] after midnight my phone just started going crazy: 'Queen's cousin Lord Ivar Mountbatten is gay'.
"That kind of attention, in doing that, was another show of his feelings for me and what he wanted to do and what he wanted to tell the world… not just about himself, but about us. And then leading on from that, we decided we wanted to get married. So, he wanted to give me some sort of security in that I'm now his husband."
Two years after coming out publicly, Ivar wed James in the chapel at Bridwell, his Grade-I listed home in Devon. Seven years on their divorce, Penny was intimately involved in the big day.
"On the morning of the wedding, and it was kind of drizzling outside, and Penny had organised a Scottish piper to come up the drive," James shares. "[It was] so special. Penny gave Ivar away, which I think again was a commitment to the solidarity of our family."
With a warm smile, Penny says of her ex-husband's wedding day: "Ivar and James's wedding was a most fantastic day – much better than Ivar's and my wedding, I've gotta say. But it was just so joyful; there wasn't much formality… I chose a really attractive piper to come up and play outside the boys' bedroom window."
She continues: "The reason that I suggested that I walked Ivar down the aisle… I didn't want to be the girl in the corner who everyone was worrying about. You know, saying 'Are you OK?' Of course, the best way to deal with things like that is to embrace it. But it was a really happy time, I loved it."
The closeness of Ivar, James and Penny's bond is one that many would struggle to emulate, but the trio insist that their relationships are rooted in shared love for their family.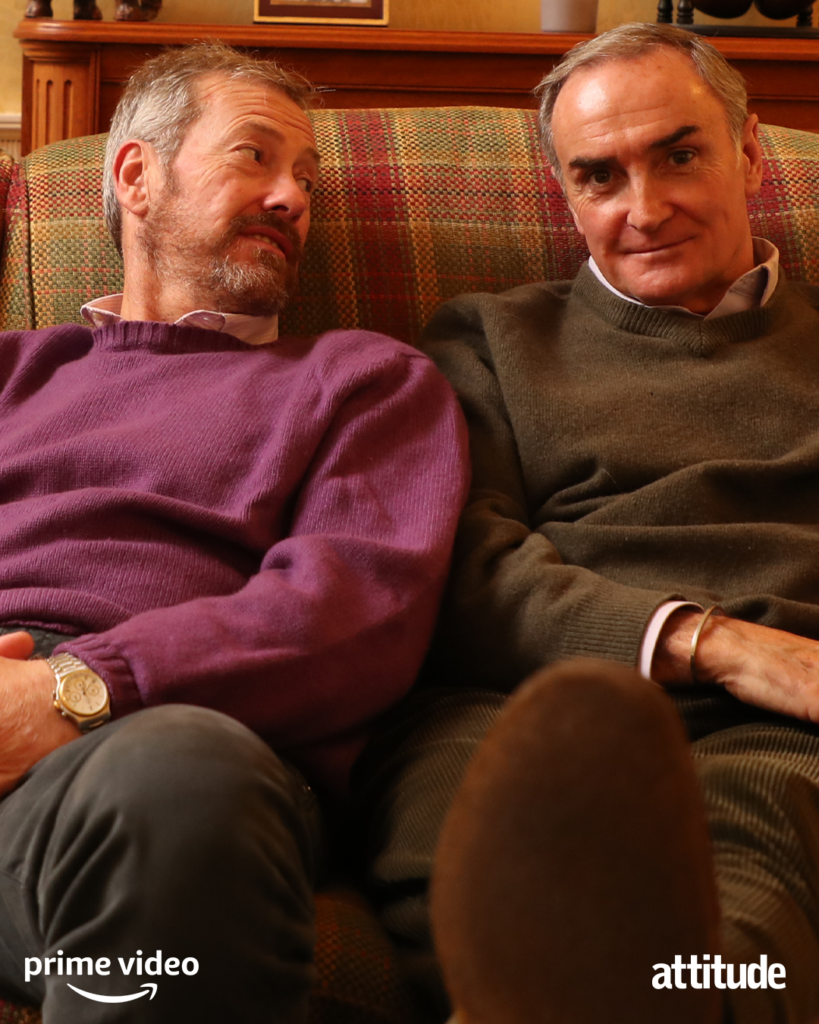 "I'm still not 100 percent comfortable being 'gay', I guess," muses Ivar. "Because I've lived my whole life in a heterosexual environment. And actually you often think – particularly my generation – you go to an event and you think ooh, what are they thinking about you rocking up with a bloke."
Penny declares: "I think the reason that James, Ivar and I get on so well and continue to do so is because we're all devoted to our children. So we spend Christmas together and sometimes have family holidays."
James states that Penny remains the "backbone" of the family 12 years after deciding to end her marriage to allow Ivar to live a more authentic existence.
"She sees this, Ivar and I, for what it is," observes James. "That we truly love each other, we're going to spend our lives together, and that the only way forward is for us to be one happy family."
My Policeman is available to watch now on Prime Video.