Education Secretary says trans guidance for schools delayed yet again
"We know it's quite a contentious area" Gillian Keegan has said of the "non-statutory" guidance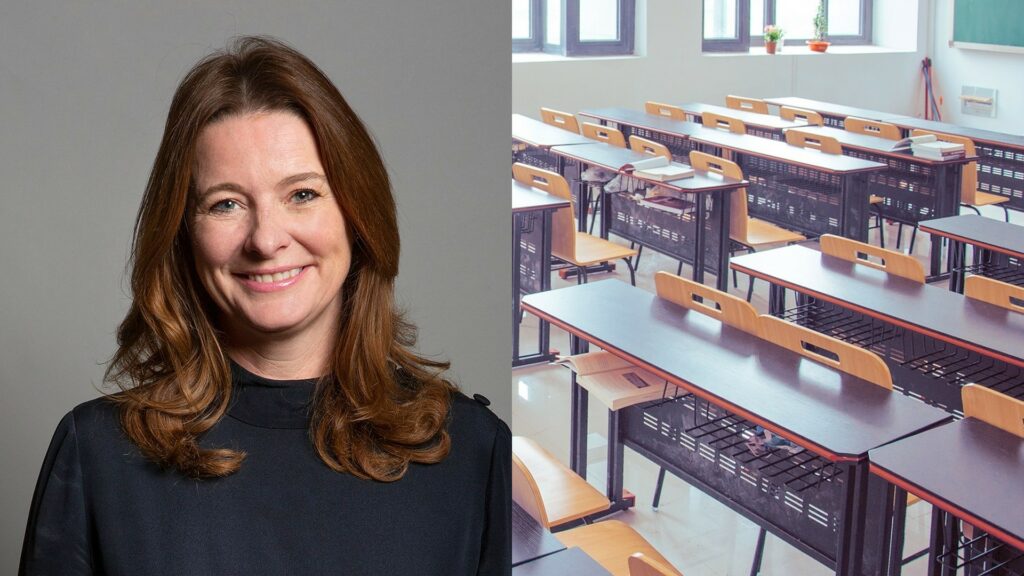 Education Secretary Gillian Keegan has said the release of guidance for schools on trans issues is being pushed back again.
In a recent interview, the Conservative MP for Chichester explained the "non-statutory guidance" is still being "refined" following previous delays.
In March, Prime Minister Rishi Sunak said the guidance would be published "for the summer term." Keegan then said in July it would "take a little bit longer."
"It's quite a contentious area" – Education Secretary Gillian Keegan
Keegan told BBC Radio 4's World at One yesterday: "We are still working on it. I had hoped to put it out by the summer, but it has taken a bit longer.
"It's a very sensitive area. We have been trying to make sure we get the balance between the rights that people have but also something that's useful for schools to be able to navigate this.
"We know it's quite a contentious area, there's lots of discussions around it, there's lots of debate around it.
"So, I'm working with the equalities minister and the Attorney General to make sure that the legislative structure, even though it's non-statutory guidance, is something that is helpful as well.
"It will come soon; we've been refining it and going through the various legal aspects of it as well."
England's Children's Commissioner Dame Rachel de Souza is quoted by The Independent as saying that teachers, families and pupils are "crying out for" the guidance, as there is a need for "clarity" in the approach across the country.

On Monday, it was announced Keegan had written to English schools to inform them that parents have the right to see the sex education material being taught to pupils.

"Today I'm writing to schools and parents to debunk the copyright myth that parents cannot see what their children are being taught," she said in an open letter.
"No ifs, no buts and no more excuses. This government is acting to guarantee parents' fundamental right to know what their children are being taught in sex and relationships education."
Last month, in an interview with Attitude, Stonewall co-founder and Oscar-winning actor Sir Ian McKellen warned of a return of Section 28 – the Margaret Thatcher-era law that prohibited discussion of homosexuality in schools and other local authorities.

McKellen told us: "I talked to [fellow Stonewall co-founder] Michael Cashman, and he says things aren't looking good. There are going to be restrictions on discussions about gender which you may or may not have, which is to disadvantage trans people. If they think they're going to get votes by doing that, I think they're sadly mistaken… I hope it's too late now, that schools have reversed and follow the law and do not discriminate on the grounds of sexuality. That's the law of the land. But I suppose that law could be tweaked, and that would be dreadful."

"I think governments who are trying to put things in reverse will find it very difficult," he furthermore added. "I think there would be revolutions in the streets, frankly."