Team GB's Dan Jervis on coming out, 'devout' Christianity and nearly retiring from sport
The leader of this year's Attitude 101 Sport category, Daniel Jervis discusses coming out, the highs and lows of 2022 and what's up next.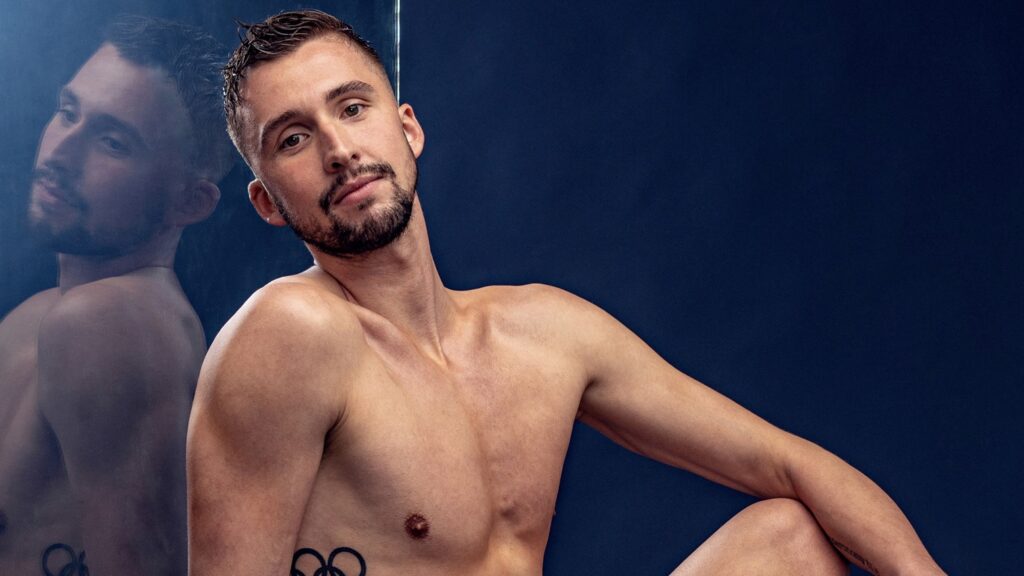 I don't think it's unreasonable to describe Daniel Jervis as the ideal example of an LGBTQ+ role model in sport. The Welsh Olympic swimmer is humble when discussing his successes and refreshingly candid in sharing his losses. The 26-year-old from the South Wales Valleys town of Resolven, near Swansea, is also polite and utterly charming.
Last year was a big one for the Team GB swimmer, both professionally and personally. In June, he came out publicly, and in doing so, he became a trailblazer. Not only did Dan become one of the few publicly gay professional swimmers currently competing, but he also joined the growing list of gay watersports stars that includes Tom Daley, Anton Down-Jenkins, and Markus Thormeyer. Hence why we've made him the leader of the Sport category in Attitude 101, empowered by Bentley.
In the pool, there were both highs and lows. In August, he withdrew from the Commonwealth Games, a decision he described as "heartbreaking" at the time. As we discover, it left him feeling lost and not only questioning his place in the sport, but his Christian faith as well.
But fast-forward to the end of 2022 and he arrived home from competing in the Melbourne Short Course Swimming Championships in December with a new record under his belt and a renewed passion for elite swimming.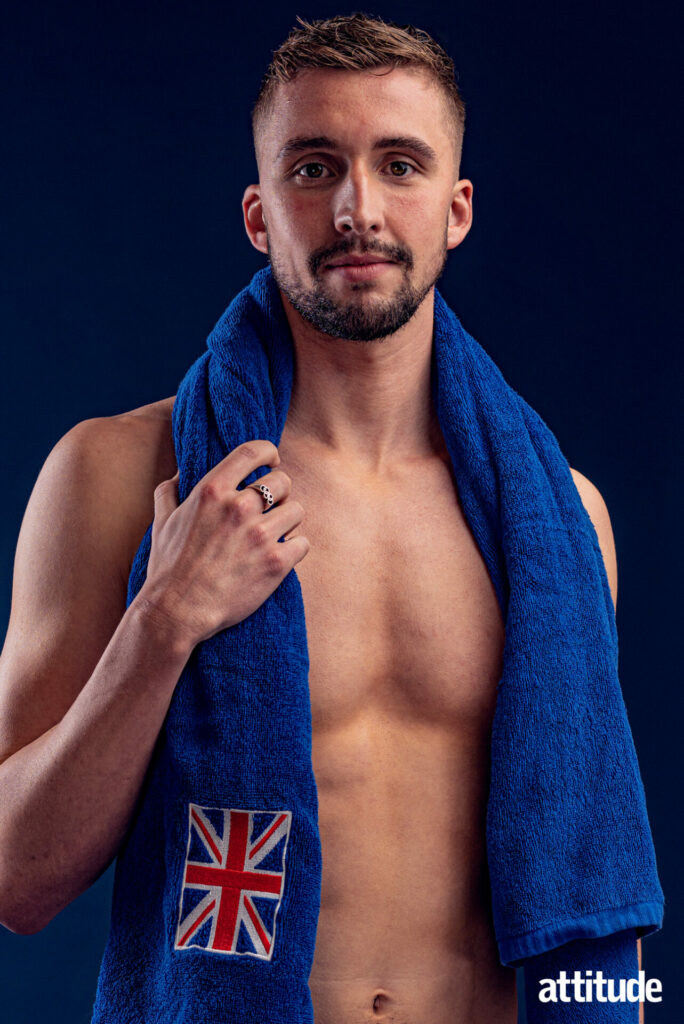 When we speak between Christmas and New Year 2022, Dan seems at peace. "[Melbourne] was really good," he says. "Over the past few months, I've really struggled. My motivation has been the lowest it's ever been. I went because I needed to find the love for the sport again. And I did. I had a really good time."
Not only that but he finished sixth in the 1500-metre freestyle event, besting his own Welsh record of 14:32.44 with a time of 14:30.47. It was a sweet note to end the year on after a disappointing summer.
"I questioned a lot of things"
After proving himself with a bronze medal in Glasgow in 2014 and a silver in 2018 at the Gold Coast Commonwealth Games, Birmingham 2022 had been Dan's chance at a gold. After a fantastic first half of the year, everything seemed to be lining up in his favour — only for him to have to pull out at heats stage due to the after-effects of Covid. At the time, Dan explained in an Instagram post that he was dropping out and that while he was OK to take part, his body hadn't properly recovered from the virus. It was a huge blow.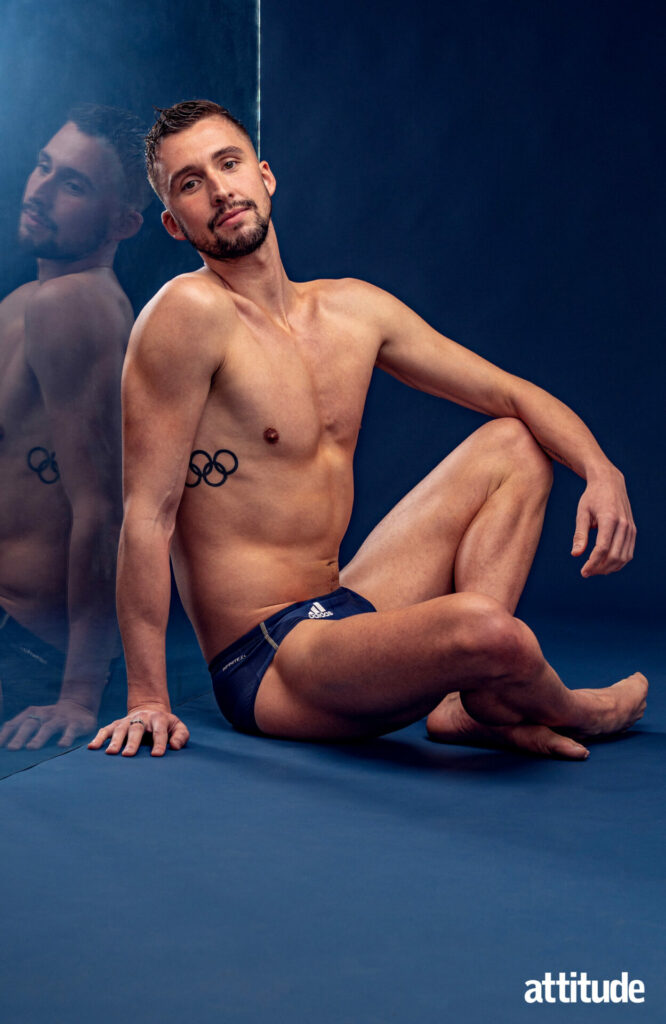 Reflecting on that moment, he tells me, "You're never guaranteed anything in sport — I've learned that the hard way — but I was pretty much as close to guaranteed as you could get. And just like that, it was taken away from me," Dan says, clicking his fingers. "It was really hard to wrap my head around that. It taught me a lot of hard lessons."
The impact was profound.
"I really struggled with my mental health after it," he says. "Ever since I was a kid, that's all I wanted. To have that boyhood dream snatched away from me so quickly, for something that I could not control, was heartbreaking. I questioned a lot of things."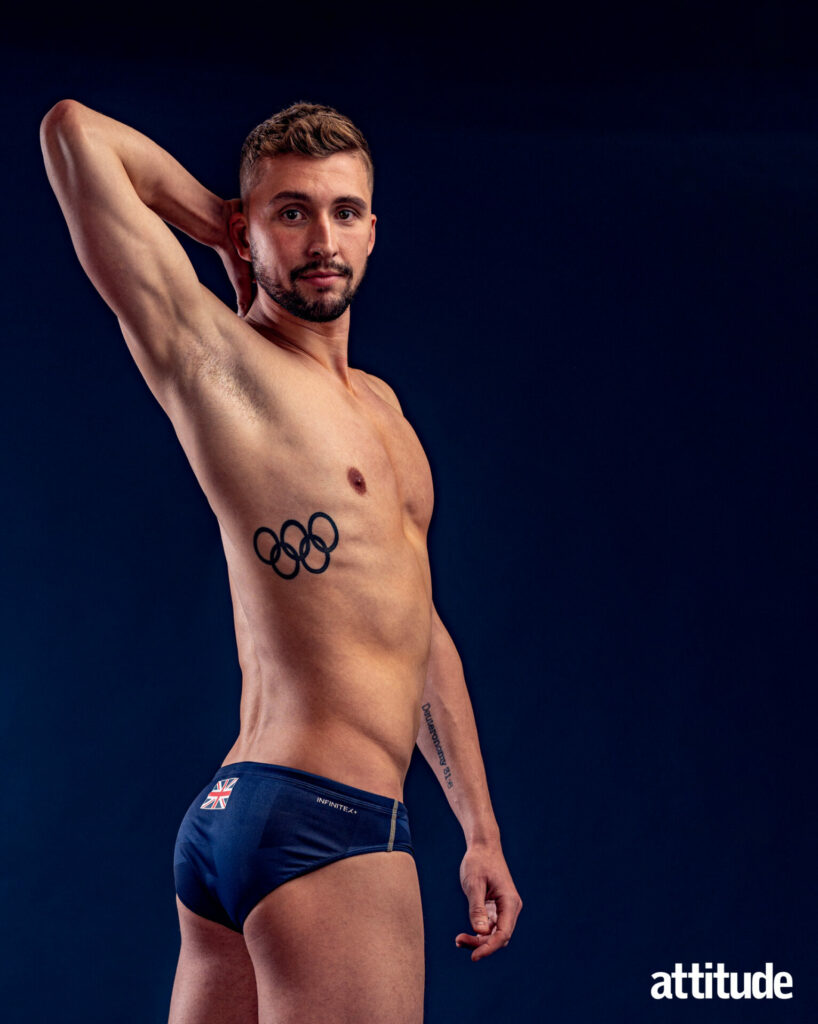 "I probably will never get over the loss"
He continues, "If I'm being honest, after the Commonwealth Games, I was pretty certain that I was going to retire from the sport because I didn't think I would ever get over that loss. I can't say I have got over it now. The reality — and something I've had to learn to deal with — is, I probably will never get over the loss, especially while I'm a professional athlete. I might never get that opportunity again and that is really hard.
"But as soon as I decided to carry on for a few more years and throw myself back into the sport, I knew I had to have an extended time off. It's great getting back in the pool, but when things get tough, especially in the winter months when you get up early and the mornings are dark and you arrive back home and it's still dark, that's when it's hard. You start to think, 'I should have had longer off when I had the chance.' Because swimming — and I'm sure many other sports are like this as well — is unforgiving. It's very much fail to prepare, prepare to fail."
Dan paints a picture of countless hours spent training, while missing out on family occasions, seeing friends and living a normal life. Sure, his career has been rewarding, that he makes clear, but there is a slight sense of FOMO. As it happens, the most 'normal' thing Dan does on a regular basis is to have a takeaway on a Saturday night.
Having had a difficult time with his mental health, Dan reveals that his method of managing it is simple: talking. Although some people push their issues deep inside to keep up the appearance that everything is OK, Dan strongly disagrees with that approach.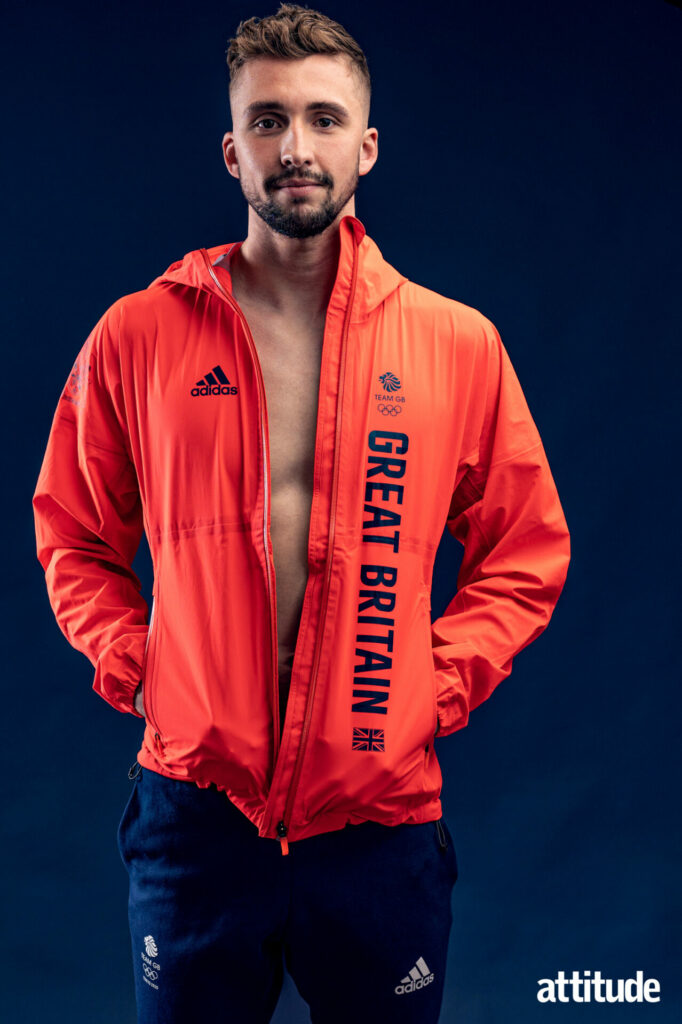 A longer than usual summer break gave Dan the space he needed to recharge and come back stronger. He threw himself into everything but swimming, including attending Manchester Pride as an out gay man for the first time, an experience he describes as "phenomenal".
"I didn't want to prove them right"
On the subject of sexuality, Dan recalls that he knew that he was different at a young age. He remembers being picked on at school and being called "gay", which is part of the reason he didn't come out sooner. "I didn't want to prove them right. But I knew deep down I was." He reveals that he was 18 when he realised for the first time that he was gay.
The decision to unburden himself to the world, Dan explains, was spurred on by the first lockdown in 2020. He had already come out in 2018 to his best friend, who had reacted fantastically, and Dan had rested more easily having shared his truth with someone. But like many of us, during lockdown he found himself adjusting to a new normal and, with more time spent alone inside, he turned introspective.
"I thought, 'I can't live this life pretending to be someone I'm not,'" he says. "I knew I wasn't going to change. I was still going to be exactly the same Dan. I couldn't keep hiding this thing about me. I needed to tell someone." After bingeing on coming-out videos on YouTube, Dan had a moment of clarity one day while listening to Suzi Ruffell's Out podcast. "It just clicked: 'What am I doing? Why am I putting myself through this when I know it's going to be fine when I come out?' And it was within that week I came out to my family," he says.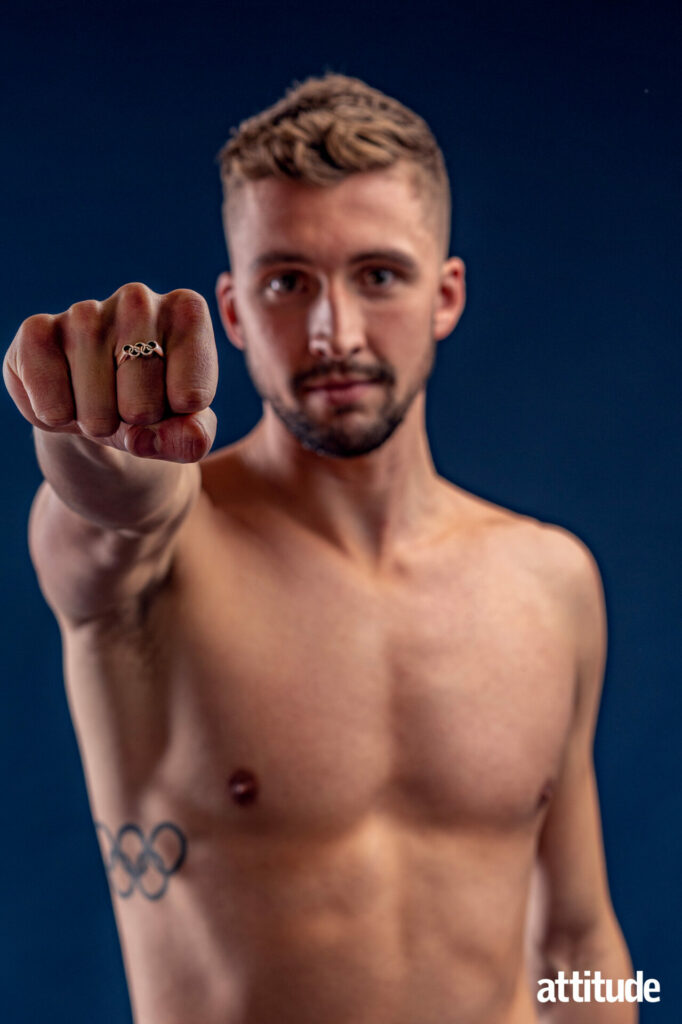 Eventually, Dan approached the BBC about doing an interview where he would share his news. It was filmed in Swansea with a broadcast date set for 29 June 2022. Several months on, Dan is happy with how it went.
"It was genuinely the best thing I've ever done," he reflects. "I know what it was like to wake up every morning and hate who you are — it's awful. No one should go through that. I think the support I have had from the LGBT community has been fantastic. They have literally held me up. The support from my church back home, my family and my friends… All my life, I thought, 'When I come out my life is going to completely change for the worse.' That hasn't happened."
"I want them to see me stand on the world stage"
It's a shame that a public figure coming out is still headline-grabbing news. A standard response is people asking, 'Why does this matter?' Dan was expecting this and has a simple answer: "Maybe it doesn't matter to them, but it definitely matters to some people out there. It would have mattered to me."
In 2023, with the patchy LGBTQ+ representation we live with, Dan hopes that him coming out will make someone else realise it's OK to do the same. "I know what growing up hating who you are and not having many gay sport role models is like. Now it's different. I want to be that person for someone, even if it's one person. I want them to see me stand on the world stage on live TV and think 'Dan's living his true life, he's happy with who he is, and he's doing his dream job. I want to do the same.'"
As for his own role models, Dan cites Jake Daniels — the footballer who came out last May — and the publicly gay former Team GB swimmer Michael Gunning, who he has competed with in the past. He reached out to Michael ahead of coming out.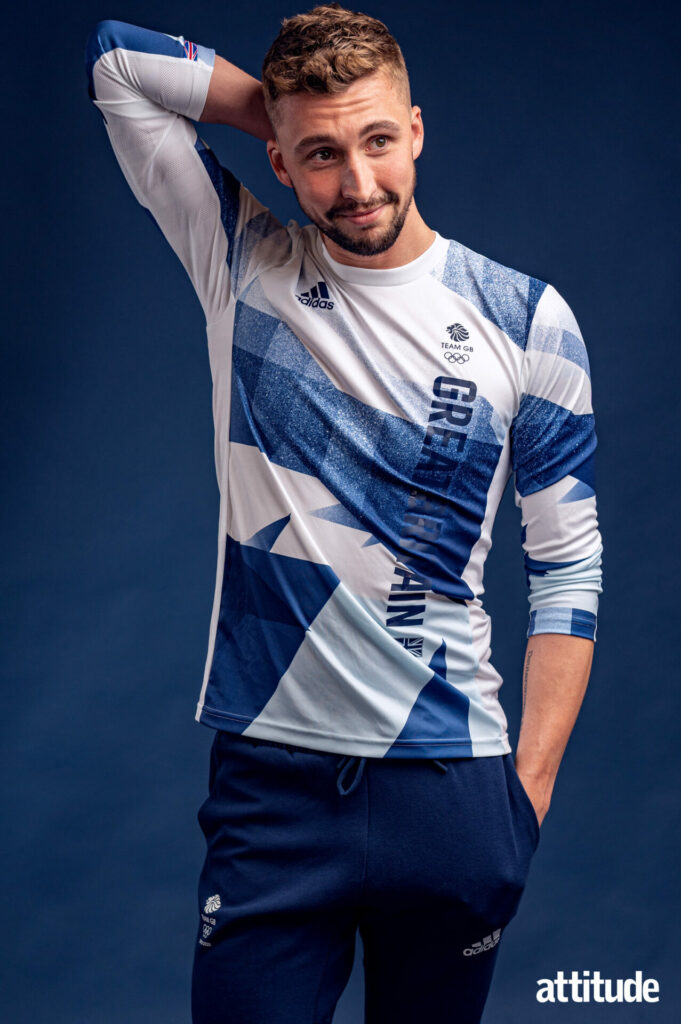 "When I looked at Michael, I could just see how proud he was," Dan recalls. "I wanted to be like him. What I liked about him was how much he helped me without him knowing. That's what I wanted to do for someone else. I messaged him, and he messaged back. He really helped me through that experience."
Being open about who he is also helped Dan through his Commonwealth Games setback. If he'd been hiding his sexuality as well at that time, "I would have been in a really dark place," he says. "I'm finishing 2022 with my head held high knowing that I'm a completely different person than I was at the start of 2022 — for the better."
As our conversation turns to sport becoming more inclusive, we touch on Tom Daley's comments about banning countries that criminalise homosexuality from hosting big sporting events.
Dan responds: "The only thing I can say about that is I know how I would have felt if, as an out gay man, the Olympics was held in a country where being gay was illegal, where I could be persecuted for being who I am. That would make me feel very uncomfortable."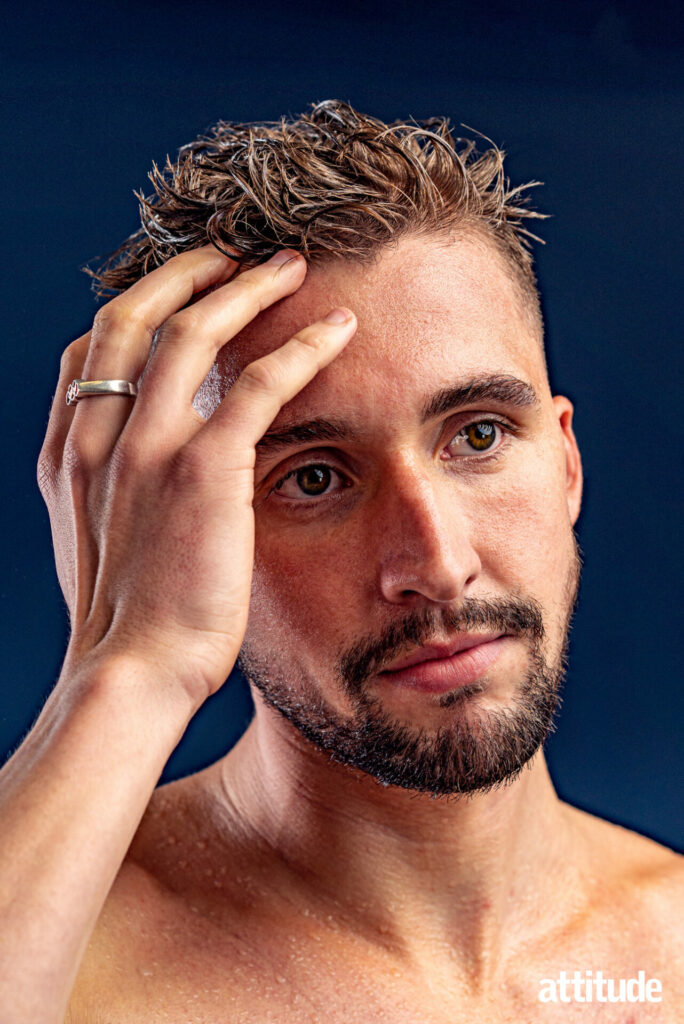 "The church is a second family to me"
Switching topics, we turn to faith. It's something he's incredibly proud of, he explains, and he's happy to prove that you can be both a "devout Christian" and a gay man.
"That is a purpose of mine. I've always said, 'No matter what I do, no matter where I go, the thing in my life I'm most proud of is the fact that I'm a Christian.' And it just also happens that I'm a gay man, and that's OK. I come from a very supportive Christian community. My church, back home — I always knew this going into coming out — they have my back. The church is a second family to me, and I can rely on them, and they can rely on me."
Despite this, dropping out of the Commonwealth Games caused him to question his beliefs. Dan explains why, "I try to be a good Christian. I try to do my best and to be a nice person. And to do all that and to put all my life and effort into something and then it be taken away, that made me question, 'Why have I done all of this?' That was very hard for me. I had a big opportunity to stand on the world stage as an out gay man. I felt as if I missed a good opportunity, but maybe that happened for a reason."
Since he came out, Dan's heard from people of all ages who have struggled with identifying as both Christian and LGBTQ+. Dan laments that this is the case, but he hopes that his story will make a difference.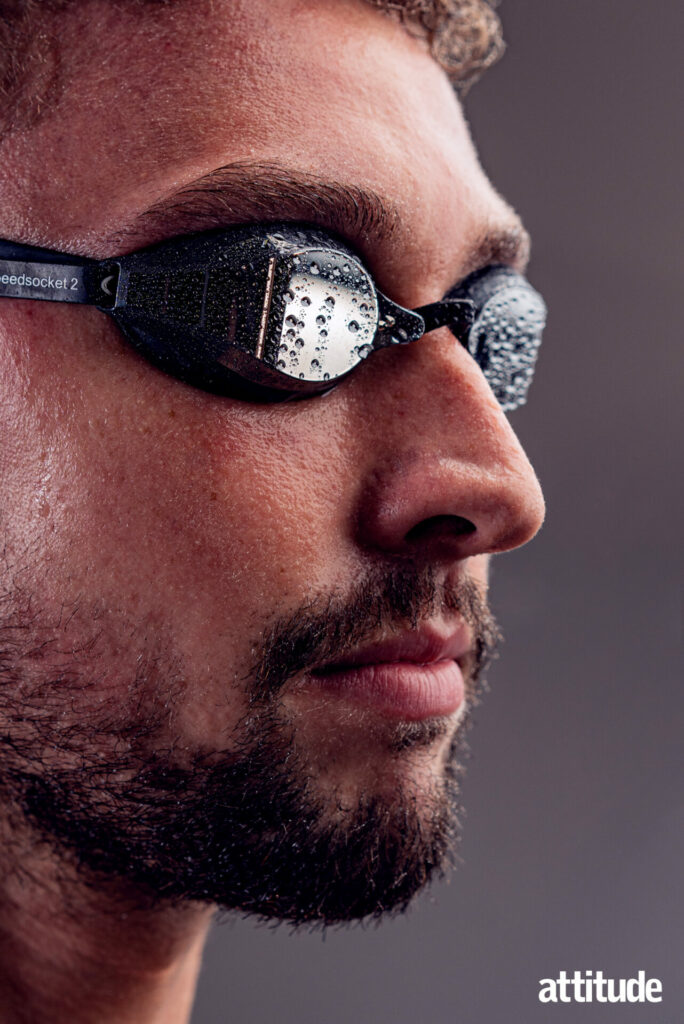 "I'll be glad to say goodbye to 2022, if I'm being honest"
"A big thing for me when I came out was some people said to me, 'Don't change your voice, don't change your clothes, don't be a different person.' That showed me some people's mindsets. That's what I want to help change. You can look at Dan a year ago and Dan now, and I speak exactly the same, dress exactly the same. I'm not going to change just because I'm now out. If people want to change, good for them. But that's just not me."
Dan once described swimming as a "dream job". And although that's definitely been tested over the past year, Dan maintains it's still the case. "It does make you question the sport, your lifestyle, and what you've given up to do this, but it is worth it standing on those podiums, it's absolutely worth it," he says.
Looking back on the past 12 months, Dan says, "As much as I had some phenomenal experiences in 2022, I had some really bad experiences as well. I'll be glad to say goodbye to 2022, if I'm being honest. It's a new year, it's a new day, and I think I can do amazing things."
As he eyes up his lane in the pools of Paris 2024, Dan is ready to face what challenges lie ahead. "I've always said, and I will continue to say, 'The day I wake up and I think to myself that I can't reach the goal that I set when I was a young kid is the day I retire.' Swimming is too hard a sport to carry on and not want to go all the way, I think. I still believe I can achieve my goal."
Attitude 101, empowered by Bentley – our list of our 101 most influential LGBTQ people including Dan Jervis – appears in full in issue 351 of Attitude, available to buy and download now.
The rest of the Attitude 101 Sport list
Cyd Zeigler, Co-founder of Outsports, journalist, and author
AC Mack, Wrestling champion
Jake Daniels, Footballer
Zander Murray, Footballer
Alex Scott, Former England footballer, and broadcaster
CeCé Telfer, Athlete
Lia Thomas, Swimmer
Jill Scott, Former England footballer
Isaac Humphries, Basketball player
Words Alastair James Photography Markus Bidaux Grooming Gavin Cromwell